Dish Network Vs Turner Broadcasting: Dispute Hinges On CNN And The Value Of Cable News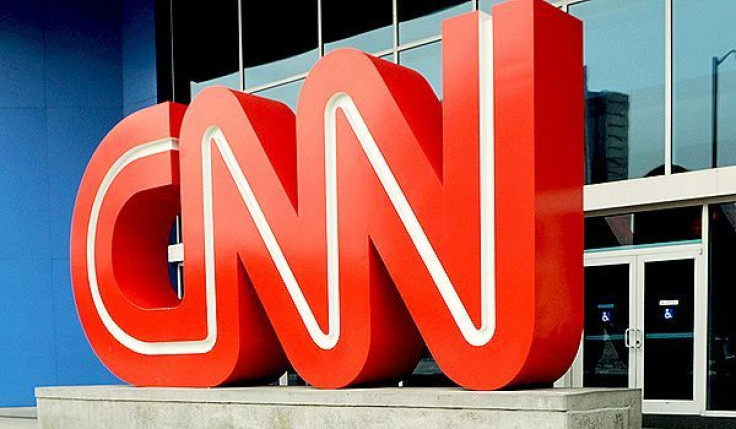 The nasty carriage dispute between Dish Network and Turner Broadcasting over content fees can be seen as a referendum on the future viability of CNN. The Turner-owned network that pioneered 24-hour cable news in the 1980s and '90s has fallen on well-documented tough times in recent years, and a salvo of housecleaning and programming overhauls instituted by Jeff Zucker, president of CNN Worldwide, has done little to lift ratings.
Now CNN is one of seven Turner-owned channels -- along with Adult Swim, TCM and the Cartoon Network -- that is currently being blocked from some 14 million Dish subscribers. The standoff between Dish and Turner began on Oct. 21. Turner wants to charge Dish more than the satellite provider is willing to pay for programming. Although the two sides are currently in discussions, an agreement has yet to be reached, and viewers are growing frustrated.
Last week, when Dish Network chairman Charlie Ergen spoke with analysts about the dispute, he was downright defiant, boasting that the blackout has led to very few Dish customers actually canceling their subscriptions. He also made no qualms about his views on the waning value of CNN.
"Twenty years ago, CNN was a must-have channel, but it's not a top 10 network anymore ... unless they find the plane," Ergen said, taking a jab at CNN's around-the-clock coverage of Malaysia Airlines Flight 370 earlier this year.
Ergen's point was clear. In an increasingly crowded media landscape, nobody really needs to get their news from Anderson Cooper and company. In part the comment can be seen as posturing from an outspoken executive known for spouting off his opinions, but analysts say Ergen's broader point is worth heeding: Cable news, love it or hate it, is facing an increasingly challenging environment.
"Not all content is created equal," said Amy Yong, an analyst with Macquarie Capital. "If I can get news and weather on the Internet, I'm not going to pay for it as a consumer in a traditional pay-TV ecosystem."
Asked if CNN can still be considered a must-have channel, Yong said, "I would argue that every media company thinks they are must-haves, but that's been left to debate. I think if you're not sports, it's going to be hard to argue that."
Tuna Amobi, an analyst with S&P Capital IQ, agreed that the days when CNN had the playing field all to itself are long gone. But he said the network's brand recognition, market penetration and middle-of-the-road ethos give it an advantage that can't necessarily be measured in ratings points.
"It's a news outlet that's very hard to replicate, especially when there's breaking news," Amobi said. "Sure, they've had their own ratings challenges, but in the bigger picture, I think it's still a very valuable news outlet. There's a loyal base out there."
TV's New Normal
With cable and satellite companies struggling to keep programming costs down -- and media companies dealing with shrinking audiences and rising costs -- nasty carriage disputes, in which both sides attempt to pit their customers against the other, are becoming the new normal for viewers.
The dispute between Dish and Turner has come with all the typical "he said/she said" finger pointing that pay-TV subscribers are used to. The way Dish tells it, Turner Broadcasting yanked its channels after a new carriage agreement couldn't be reached. Turner, meanwhile, tells a slightly different version on the website SaveMyShows.com, greeting visitors with the headline "Dish Dropped Your Favorite Channels" and encouraging viewers to switch to another TV provider.
Conventional wisdom dictates that the company that provides the content (in this case Turner) is usually in the stronger position in carriage disputes. Such was the case last year when CBS emerged victorious in its months-long battle with Time Warner Cable.
But analysts say the reverse may be true this time around. "I would say Dish has more leverage," said Yong. "Remember, they have 14 to 15 percent of the [pay-TV] market, and they're launching a streaming product."
The situation might be different if Turner's most-watched networks -- TBS and TNT -- were involved in the current negotiations, but those networks negotiate separately on Dish Network, and have for the last few years. Time Warner Inc., Turner's parent company, declined to say why that is. But either way, the situation leaves Turner with significantly less bargaining power.
"My sense is that this is probably as evenly matched as you can get, but I think Time Warner may be at a slight disadvantage here," Amobi said.
And what about the idea that Dish could drop CNN from its lineup permanently? Such a move would no doubt be devastating for the network, particularly at a time when the last thing it needs is another ratings hit. Last week, in fact, Ergen all but threatened to cut CNN lose, calling its absence from the Dish dial a "non-event." But Amobi said he wouldn't bet on that actually happening.
"Some of that, I'm sure, is posturing," he said. "Charlie says what he wants. You learn not to take everything he says at face value, because that's just his personality. I think ultimately he wants this resolved as much as anyone else."
Christopher Zara is a senior reporter who covers media and culture. Got a news tip? Email me here. Follow me on Twitter @christopherzara.
FOR FREE to continue reading
✔️ Unlock the full content of International Business Times UK for free
offer available for a limited time only
✔️ Easily manage your Newsletters subscriptions and save your favourite articles
✔️ No payment method required
Already have an account?
Log in
© Copyright IBTimes 2023. All rights reserved.