Disney CEO Bob Iger On Ongoing Writers Guild Of America Strike: 'Very Disruptive'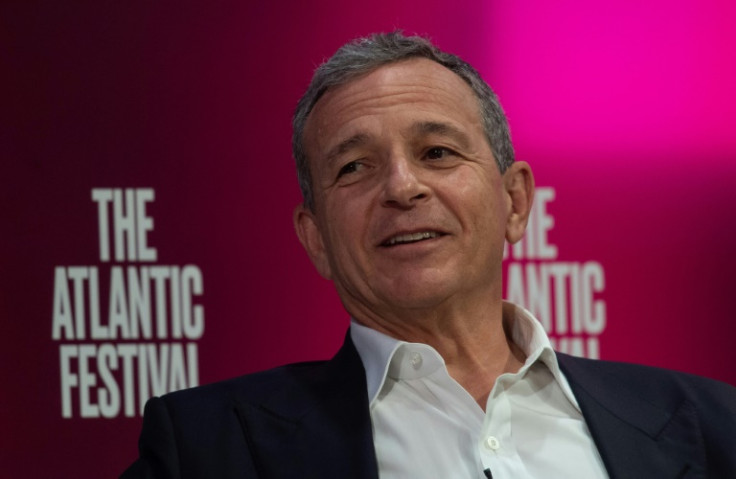 KEY POINTS
Bob Iger said the ongoing WGA strike is "very disruptive" and only adds to the challenges the business faces
The Disney CEO claimed the strike will have "very damaging" effects on Hollywood
SAG-AFTRA, the union representing 160,000 film and TV actors, joined the strike Thursday
Bob Iger has slammed the ongoing Writers Guild of America strike, describing it as "very disturbing."
On Thursday morning, the Disney CEO appeared on CNBC's "Squawk Box," where he claimed that the writers' and actors' unions going on strike were not being "realistic" with their expectations, Variety reported.
"It's very disturbing to me. We've talked about disruptive forces on this business and all the challenges we're facing, the recovery from COVID which is ongoing, it's not completely back. This is the worst time in the world to add to that disruption," Iger said of the ongoing Writers Guild of America strike and the Screen Actors Guild - American Federation of Television and Radio Artists' (SAG-AFTRA) decision to join them.
He said that he understood where the unions were coming from and that studios want to "negotiate a very good deal" with writers and actors after doing so with directors. However, Iger claimed that the ongoing strike is "disruptive."
"I understand any labor organization's desire to work on behalf of its members to get the most compensation and be compensated fairly based on the value that they deliver," he said.
"There's a level of expectation that they have, that is just not realistic. And they are adding to the set of the challenges that this business is already facing that is, quite frankly, very disruptive," he claimed.
SAG-AFTRA, the union representing 160,000 television and movie actors, went on strike Thursday after the contract talks ended Wednesday without a resolution. Variety noted that this marks the first time in over four decades that the organization has gone on strike.
All scripted film and TV production, much of which had already been delayed due to the writers strike, are expected to halt following the decision.
Iger said he respects the unions' right to "get as much as they possibly can in compensation for their people." However, he urged them to "be realistic about the business environment, and what this business can deliver."
"It will have a very, very damaging affect on the whole business, and unfortunately, there's huge collateral damage in the industry to people who are supportive services, and I could go on and on," Iger said. "It will affect the economy of different regions, even, because of the sheer size of the business. It's a shame, it is really a shame."
SAG-AFTRA is demanding higher wages, increased residual payments, and protections around using artificial intelligence.
According to the strike rules SAG-AFTRA listed for its members, actors in SAG must cease all work covered by their union contract, a separate report from Variety said.
During the strike, members cannot attend premieres, do interviews for completed projects, go to award shows, attend film festivals or promote projects on social media.
The cast of "Oppenheimer" left the film's London premiere Thursday to join the strike, director Christopher Nolan announced at the event.
"I have to acknowledge the work of our incredible cast, led by Cillian Murphy," Nolan told the crowd at the premiere, Deadline reported. "The list is enormous — Robert Downey Jr, Matt Damon, Emily Blunt, Florence Pugh, Kenneth Branagh, Rami Malek and so many more. ... You've seen them here earlier on the red carpet. Unfortunately, they are off to write their picket signs for what we believe to be an imminent strike by SAG, joining one of my guilds, the Writers Guild, in the struggle for fair wages for working members of their union."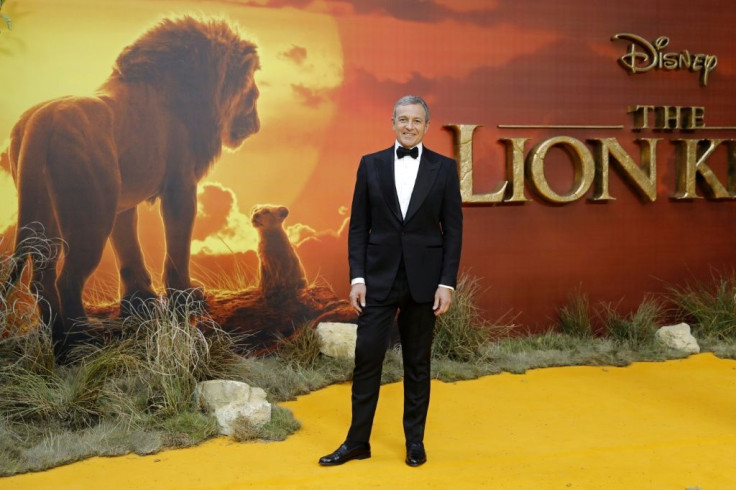 © Copyright IBTimes 2023. All rights reserved.