Disney (DIS) Q2 2016 Earnings Fall Short, As A Historic Box Office Performance Can't Overshadow TV Challenges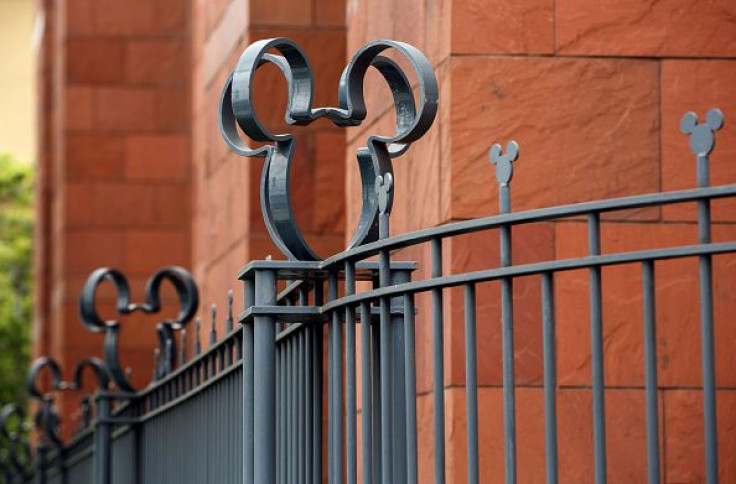 LOS ANGELES — 2016 has been the Year of the Mouse at the box office, as the Walt Disney Company released a string of smash hit movies. But ultimately, that force was not strong enough to overshadow its challenged TV business.
After markets closed Tuesday, Disney reported revenue of $13 billion and earnings of $1.30 per share for the first three months of the year. That was largely driven by a torrid start to the year at the box office, which boosted its revenue by 22 percent and profits by 27 percent compared with the same months a year earlier. That period is Disney's second quarter per its fiscal year.
With "Star Wars: The Force Awakens," which made more than $2 billion worldwide — a good chunk of that during the current quarter — rolling right into "Zootopia," with close to $1 billion, studio entertainment was expected to be the star of the show, which it was.
Despite that, Disney's earnings fell short of analyst projections, which averaged $13.2 billion in revenue and earnings of $1.39 a share, according to data from Thomson Reuters. Disney reported $12.4 billion in revenue and earnings of $1.23 per share in the corresponding quarter last year.
That cinematic hot streak should continue — "The Jungle Book" is nearing $800 million worldwide, and "Captain America: Civil War," which came out last week, looks like it will be another Marvel smash hit. And Disney has nine more films in the Marvel Cinematic Universe and five more in the "Star Wars" canon in the pipeline, which should print money through the end of the decade.
"Our studio's unprecedented winning streak at the box office underscores the incredible appeal of our branded content, which we continue to leverage across the entire company to drive significant value," CEO Bob Iger said in a statement accompanying the earnings report.
On a conference call after the earnings release, Iger provided some context for the strength of Disney's core studio brands.
"Since our acquisition of Pixar, we've released 27 movies under the Pixar, Disney Animation, Marvel and Lucasfilm brands with an average global box office of about $780 million each," he said.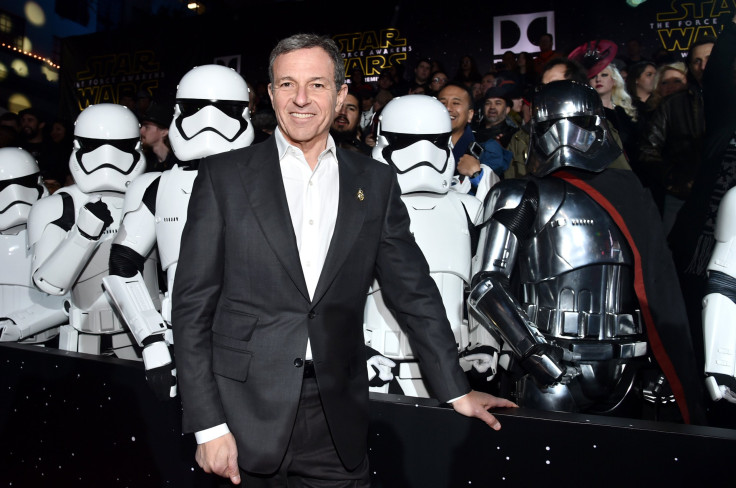 But if Disney's big-screen business is now the model of stability with a truly global reach, its cable networks are where the questions lie — and why the company's stock has stagnated over the past year. The movie business is rolling and theme parks are showing steady and solid growth — with Shanghai Disneyland Park set to give that division a boost when it opens next month — but TV still makes up the biggest part of the company's financial picture, at 44 percent of revenue and 60 percent of profits. And that's where growth is not as solid.
Disney's sports behemoth ESPN has shed about 7 million subscribers since 2013, and profits in its media network division dipped 6 percent during the first quarter, which ESPN attributed to the timing of the college football playoffs — which themselves suffered from poor ratings — and higher sports rights costs. But that division bounced back on the bottom line — if not the top — during the second quarter, posting effectively the same revenue as in the prior year, but with a 9 percent increase in profit. And it was ESPN that led the charge, as its higher profits, which Disney pinned on lower programming costs and an increase in affiliate revenue, balanced out declining profits on the broadcasting side and among Disney's other cable channels.
This year's made-for-TV election season — for better and worse — has been a ratings and advertising boon for competitors such as Time Warner's CNN and Fox's Fox News, but Disney does not own a cable news network. And ABC's ratings declined about 15 percent during the quarter, according to a May 3 research note from Piper Jaffray analyst Stan Meyers.
At February's Code/Media conference in Southern California, ESPN President John Skipper acknowledged that a reason ESPN had lost more subscribers than some other cable networks was because it was not part of "skinny" bundles streamed via the internet such as Dish's Sling TV and Sony's PlayStation Vue, which it now is. On the call, Iger said ESPN is engaged in conversations with other over-the-top streaming providers, and said the proliferation of such companies will have a "meaningful effect on the marketplace" for Disney. He said there are plenty of new entrants, and all of them want ESPN.
"The conversations we've had are quite productive," Iger said. "We just have no new deals to announce as of today."
Disney's other big concern is figuring out who fills the formidable shoes of Iger, whose presumed heir, former Chief Operating Officer Thomas Staggs, left the company after the board effectively gave him a vote of no confidence. Since Iger took over in 2005, the company's stock has tripled, as he made a series of successful acquisitions, including Pixar, Lucasfilm and Marvel.
"Tom was a valued colleague and friend of mine and everyone at the company, and I'm really sorry what came to pass," Iger said in response to a question on the call. He declined to comment further on Staggs, other than to say that Disney's board is actively engaged in a succession process and that he has no plans to extend his contract past its current expiration date of June 2018.
Revenues and profits from Disney's consumer products and interactive media division fell during the quarter, which it attributed to a particularly strong dollar in key foreign markets. That blunted the impact of "Star Wars" merchandise sales.
Iger made sure to spend a decent amount of time highlighting Disney's thriving parks and resorts business. Dynamic — or "surge" pricing — contributed to a 20 percent growth in domestic theme park operating income and enhanced margins. Total theme park profits for the quarter were held back somewhat by pre-opening spending at Disney's new China park, which is opening next month. Disney is also planning to add two more cruise ships, coming off what Chief Financial Officer Christine McCarthy said was Disney Cruise Line's best first half of the year ever.
On the other hand, Disney also announced Tuesday that it would be shuttering its Infinity gaming business, which integrates physical toys with video games, preferring to go back to licensing Disney content for other consoles.
"We just feel that it's a changing space and we're just better off at managing the risk that business delivers by licensing instead of publishing," Iger said on the call.
Disney's stock closed at $106.65 Tuesday, up 1 percent on the day. Shares have risen a little more than 1 percent so far this year, but are down 3 percent over the past 52 weeks.
© Copyright IBTimes 2022. All rights reserved.
FOLLOW MORE IBT NEWS ON THE BELOW CHANNELS