Dixie, Charli D'Amelio Call Out Paparazzi Over Invasion Of Privacy: 'It's Super Uncomfortable'
KEY POINTS
Dixie and Charli D'Amelio discussed paparazzi in the latest episode of their "2 Chix" podcast
The sisters slammed the paparazzi following them around or waiting outside of their homes to take shots of them
Dixie said it has gotten to a point where she just doesn't want to leave her car
TikTok stars Dixie and Charli D'Amelio are making it clear that they have had enough of paparazzi following them around and invading their privacy.
During the Thursday episode of the "Charli and Dixie: 2 Chix" podcast, the D'Amelio sisters opened up about how upsetting it is for them that paparazzi have stationed themselves outside of their homes.
Referring to Kevin Wong and PapGalore, who have allegedly been waiting outside of their houses to get shots and tidbits of the D'Amelios, Charli said that their actions were "grinding my gears."
"Please stop waiting outside my house. [It's] super weird, super uncomfortable—big invasion of privacy. Home is supposed to be a safe space, not a place where you have people waiting for you," said the 16-year-old TikTok star.
"I think it's really funny because every time I leave my apartment they're illegally parked right outside. Then they follow me all the way to your house," added Dixie.
The 19-year-old TikToker further said that she is now unable to comfortably enjoy listening to music. Dixie also said that even though she tries her best to escape them, they follow her everywhere, forcing her to stay in her car.
"I like to play my music super loud and it's super fun. And then I can't even do that because my car—the speakers, you can hear the music outside of the car and I get embarrassed," she explained.
Dixie speculated that the paparazzi are getting "zero content from anyone" during the pandemic and lockdowns, causing them to turn to her and her younger sister.
Charli described the whole thing as "weird," adding, "I understand that this is your job, but just the waiting outside the house thing really isn't cool."
Meanwhile, the sisters recently received backlash for vacationing in the Bahamas in December last year amid the pandemic. Their father, Marc D'Amelio, came to Charli's defense during a recent conversation with YouTuber Kevin Wong after his daughter received the bulk of the social media criticisms over the trip.
"First of all, to blame Charli — it was a family vacation. She's 16 so she has no say in where we're going," said Marc.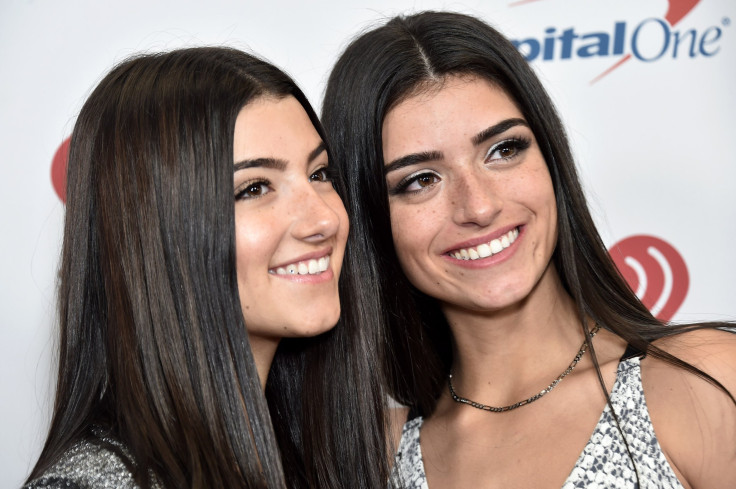 © Copyright IBTimes 2023. All rights reserved.
FOLLOW MORE IBT NEWS ON THE BELOW CHANNELS