DJ Accused Of Groping Taylor Swift Defends Himself: 'I Never Grabbed Her'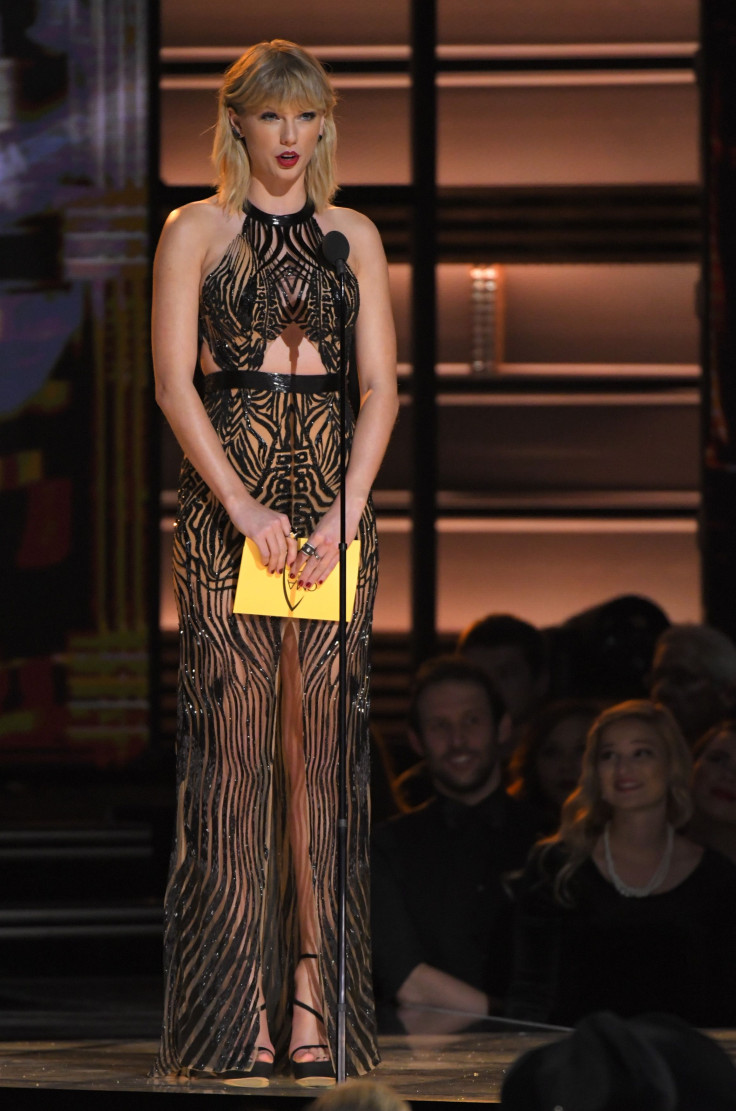 David "Jackson" Mueller, the former Denver DJ who was accused of groping Taylor Swift in a 2013 meet and greet, has come out to defend himself.
Swift said in her lawsuit that the DJ "reached up under my skirt and grabbed my a-- right when I was having to pose for a photo," but Mueller vehemently denied the accusation and even filed a lawsuit to clear his name. In response, Swift countersued.
Because of this brouhaha, Mueller has been fired from his job. During an interview with WKQI 95.5FM's "Mojo In The Morning" on Tuesday, Mueller said Swift's lawsuit is filled with lies.
"I've never had my day in court. I've never been inappropriate with a woman in my life," Mueller said. "I want my reputation back."
Swift said in her deposition that Mueller's reportedly inappropriate actions "surprised, upset, offended, and alarmed" her, but she did not act out because they were in front of 13,000 people.
"I was looking at the floor, and I just wanted him to be gone," she said, according to E! News.
In the photo shared by TMZ, Swift had her arms around a woman and Mueller. The singer was leaning close to the woman, and Mueller's right hand was on her lower back, possibly on her butt.
But Mueller said there was no groping involved during that time. "I was looking at the photographer and I tried to get into the photo at the last second. I just kinda leaned in... I was just trying to get my right hand around Taylor," he explained. "I've got my hand closed and my palm down and I reach behind, toward Taylor."
When asked for more details, Mueller added: "Our hands touched and our arms crossed... My hand was never under her skirt. I never grabbed her. My hand was not open."
© Copyright IBTimes 2023. All rights reserved.