Drake And Taylor Swift Dating: Rapper Gives A Nickname To Their Coupledom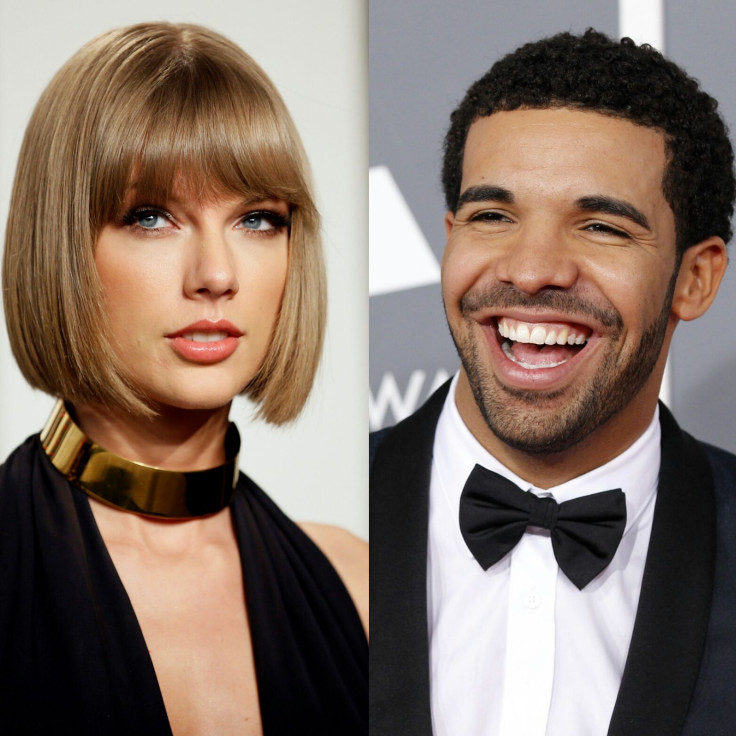 Are they really dating or aren't they? Singers Drake and Taylor Swift seem to enjoy playing coy about their relationship status. But on Monday, rapper Drake posted a video on Instagram showing himself singing and dancing along to Swift's "Bad Blood." Later, he tried to pump iron but failed to do so when it the dumbbell dropped on him. In the caption section is where Drake coined the name "Draylor."
Earlier, E! News reported that the two are working on a song together. "The music they have been working on is different, [albeit] very catchy," an insider revealed, adding that "they've both been having a great time in the studio."
The two have gotten really close as of late, and when the rapper celebrated his 30th birthday this year, they were spotted getting really cozy with each other. "At one point Drake and Taylor were seen near the DJ together talking, his arm over her shoulder for a minute like a real friend moment. It looked like they were talking about something deep," the source said.
Prior to the Drake dating rumors, Swift actually went out with "Thor: Ragnarok" star Tom Hiddleston, but their shortlived romance fizzled out.
Before Hiddleston, Swift was in a relationship with DJ Calvin Harris for over a year. The two are currently on good terms, but don't expect either of them to rekindle their relationship.
A source told ET that chances of them getting back together are pretty slim, since Harris, whose real name is Adam Wiles, is currently enjoying his bachelor status.
"Adam is single. He is dating a few different women. Nothing has stuck. He is not looking for a relationship at all, just fun times with friends," the source said. "Adam is in a much better place after the breakup with Taylor."
© Copyright IBTimes 2023. All rights reserved.