DJ Khaled's Instagram Live Goes Wrong After Half-Naked Woman Starts Twerking
KEY POINTS
DJ Khaled recently held a live interactive session with his fans on Instagram
Things took a shocking turn when a random mystery girl popped up half-naked and twerked in front of Khaled
Khaled posted the racy video on his Instagram account, urging everyone to only be respectful
DJ Khaled's Instagram live with fans suddenly got a shocking turn when a half-naked woman twerked during the session.
The record executive stayed connected with his followers and fans by going live on his Instagram account over the weekend, TMZ reported. And just like many of his fellow celebrities, Khaled, 44, invited some of his fans to join his live session for a one-on-one chat. Yet on the spur of the moment, the music mogul got caught off guard when a random girl popped up half-naked and twerked in front of the camera.
The racy live session truly came like a bolt from the blue with Khaled, wide-eyed in shock, desperately asking the mystery girl to draw up her dancing. In the Instagram live video, the cryptic female fan stood up and swanked her derriere wearing only a gray jacket as well as a bikini top that only concealed lesser skin.
The unexpected turn of events definitely left the 44-year-old DJ in a state of disbelief. "No, no, don't do that!" Khaled shouted in the video while the girl continues on by shaking her behind, ignoring the DJ.
"I got family!" the music media personality emphasized. He also added that his IG live session is "all love," continually urging the girl to put a halt on whatever she was doing.
But despite Khaled's persistent pleas, the girl briefly left the room to find a bottle of water which she then pours on her rear while twerking all the more. "Just talk to me normal! Talk to me normal!" the DJ yelled while covering his eyes.
The girl didn't seem to get the message amid Khaled's cry, so he quickly shut her off. "Nah, I can't, I can't," he said before ending the video chat.
After things went south, Khaled then took to Instagram to express his thoughts on the raunchy interaction. "I have love for everyone please take it easy when I'm on fan luv ig luv," he wrote on his post. "Again I have love for everyone please lets be respectful nothing but love BLESS UP!"
Khaled's Instagram post immediately caught the attention of several fellow music stars such as Snoop Dogg, Naomi Campbell and Sza among others.
"Come on woman where is yourself respect smh," Campbell wrote.
"Lmaooo Allah knows your heart king !!! blessings," Sza commented.
Khaled Mohamed Khaled, known for his professional screen name DJ Khaled, is currently married to his 44-year-old wife Nicole Tuck. They recently welcomed their second child last Jan. 21, as per Billboard.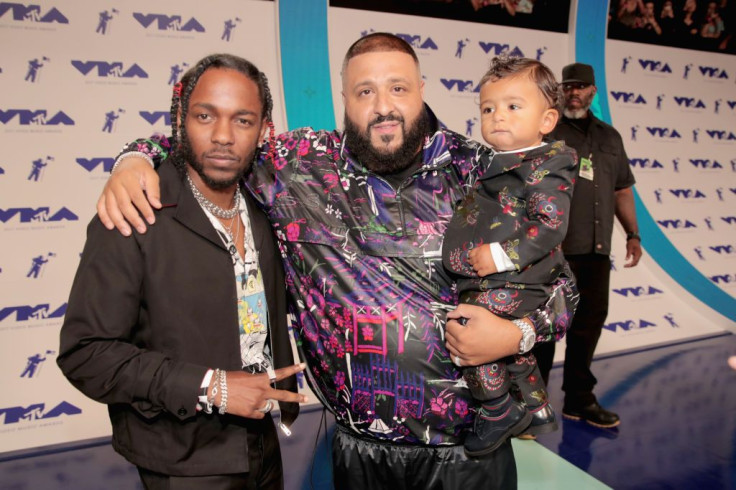 © Copyright IBTimes 2023. All rights reserved.