Do People Like Obamacare? Majority Of Americans Prefer ACA Over Trumpcare, Poll Indicates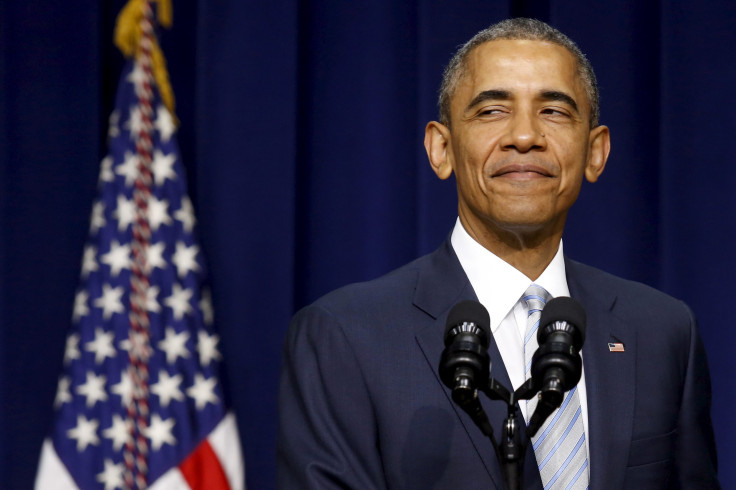 The Congressional Republican health care bill, proposed as a replacement for former President Barack Obama's 2010 Affordable Care Act, has fielded criticism from both sides of the aisle, and ordinary voters appeared rather dissatisfied as well.
Only three in 10 respondents to an AOL News poll reported a preference for the American Health Care Act, also known as "Trumpcare" and "Ryancare," while 57 percent would've opted for its precedent, nicknamed "Obamacare," and 13 percent were on the fence.
Read: Where Will Health Care Cost The Most? 'Trumpcare' Will Be Most Expensive In These Cities, Study Says
The results aligned with FiveThirtyEight's average of six major polls of support for the new health care bill, which indicated that 30 percent of Americans likely favored the Obamacare replacement, compared to 47 percent who opposed it.
Democrats have railed against the law for its defunding of the women's health service Planned Parenthood, rollback of payroll taxes intended to cover Medicare costs, regressive tax credits and cap on Medicaid payments to low-income people.
Likewise, Republicans, such as Sen. Rand Paul of Kentucky have criticized the new law for maintaining too many of its predecessors' provisions, such as its excise tax on higher-end insurance plans, commonly dubbed the "Cadillac Tax," which the AHCA would delay until 2025 rather than outright repeal.
Read: Donald Trump Latest Approval Rating: POTUS' Popularity At Record Low Amid Healthcare Woes, Travel Ban
Others, such as Fox News' Eric Bolling and Meghan McCain, the daughter of Sen. John McCain of Arizona, referred to it on the news channel as "Obamacare 2.0." Even far-right groups like the Heritage Foundation, the Club for Growth and Americans for Prosperity—the conservative political foundation managed by the highly influential brothers Charles and David Koch—threatened to hurt the future campaigns of the bill's Republican supporters in Congress, Reuters reported Wednesday.
The GOP needs 216 votes in the House, in which they have a 237-193 majority, and 51 votes in the Senate, which is split 52-48 in their favor, for Trumpcare to pass, but as CBS News pointed out, winning a simple majority may prove impossible for the bill in its current state.
© Copyright IBTimes 2023. All rights reserved.
FOLLOW MORE IBT NEWS ON THE BELOW CHANNELS