'Doctor Who' Season 9 Christmas Special Will Bring Back Alex Kingston; Who Is River Song?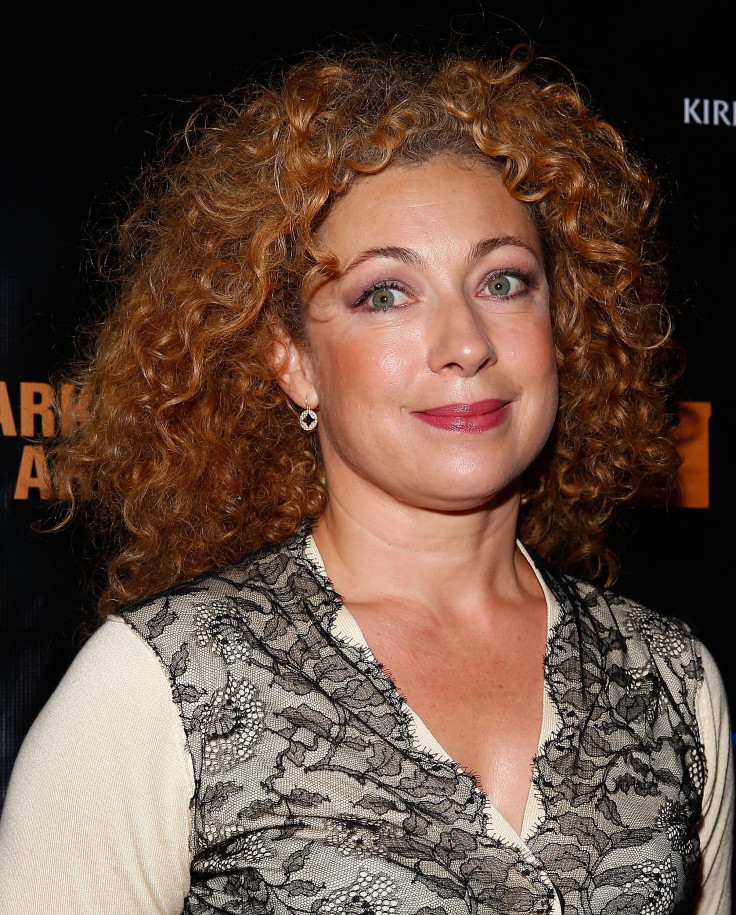 It just wouldn't be Christmas without a really strange, technically confusing and over the top special episode of "Doctor Who." In 2015, things aboard the TARDIS are getting extra outrageous now that it's been confirmed actress Alex Kingston will reprise her role as Professor River Song.
According to an announcement from the BBC, the former series regular, during the days of Matt Smith as the title character, will return to meet, for the very first time, the Doctor as played by Peter Capaldi.
"It's Christmas Day in the future and the TARDIS is parked on a snowy village street, covered in icicles, awaiting its next adventure," a brief synopsis that came with the announcement reads. "Time traveller River Song meets her husband's new incarnation, in the form of Peter Capaldi, for the first time this Christmas."
For those unfamiliar with the character, she was first introduced to the hit British science fiction series in 2008, when David Tennant was still playing the Doctor. River Song has a very complicated relationship with the hero and the show in general. However, the broad strokes are that she's a fellow time traveler who continues to cross paths with the Doctor at various stages of their respective journeys. Because they often meet in reverse order, one typically knows a lot about the other's future or past and vice versa. She ends up marrying the Matt Smith incarnation of the Doctor, but it is made clear to the audience that, because of how time works, she and the character have met for the last time… until now.
"Another Christmas, another special for 'Doctor Who' - and what could be more special than the return of Alex Kingston as Professor River Song?" teased lead writer and executive producer Steven Moffat (via TV Line). "The last time the Doctor saw her she was a ghost. The first time he met her, she died. So how can he be seeing her again? As ever, with the most complicated relationship in the universe, it's a matter of time…"
Fortunately for audiences that are completely confused as to how the character can possibly be returning, there's an entire 12-episode season of the show coming between now and the Christmas special in which Moffat could come up with a million ways to justify Kingston's return. Peter Capaldi will reprise his role as the Doctor for a second time starting Sept. 19. Meanwhile, the Christmas special in question will appropriately debut on Friday, Dec. 25, of this year. Fans can only hope that the wife of the Doctor gets to have some kind of intense stare-down with the newest lady in his life, Missy (Michelle Gomez).
Are you excited to see Alex Kingston back aboard the TARDIS? Comment below or tweet your thoughts to @TylerMcCarthy.
© Copyright IBTimes 2023. All rights reserved.