'Doctor Who' Season 9 Spoilers: Premiere Photos Released; Details Of Missy's Return Revealed
For someone who died, Missy is looking pretty great in "Doctor Who" Season 9. The villain (Michelle Gomez), formerly known as the Master, is pictured alive and well in new photographs of the season-premiere episode of BBC America's hit sci-fi show. She not only has returned from the dead but also may have come back a little less evil.
Missy won't be the enemy in the "Doctor Who" Season 9 premiere. Showrunner Steven Moffat revealed she'll be an ally. "This is the opening two-parter. It features lots of Daleks, and this time we mean it!" Moffat told SFX Magazine (via Doctor Who TV) about the premiere. "Clara receives a mysterious summons and has to team up with Missy to search for The Doctor in a very, very old place."
Gomez announced her return to "Doctor Who" in February, just a few months after her character appeared to have been killed. Viewers saw her seemingly disintegrate in the Season 8 finale, but Moffat previously warned fans that she might not be gone. "Supervillains don't die, do they?" Moffat told "Doctor Who Extra." Therefore, he said, "I wouldn't trust anything about that character's ability to lie down and stop breathing."
Also pictured is Clara, who appears to have traded in her sweaters for a leather jacket. The wardrobe change might be a sign of Clara's new outlook on life after dealing with Danny's (Samuel Anderson) death. "Her perspective has changed on life," Coleman told ThreeIfBySpace. "I think it's something that's happened to her and it's changed her. She kind of moves forward with this whole new perspective, which, in a way, is quite freeing, but also dangerous."
Will her "dangerous" perspective make it easier for Clara to work with Missy? Fans will have to tune in to find out.
"Doctor Who" Season 9 premieres on BBC America Saturday, Sept. 19, at 9 p.m. EDT.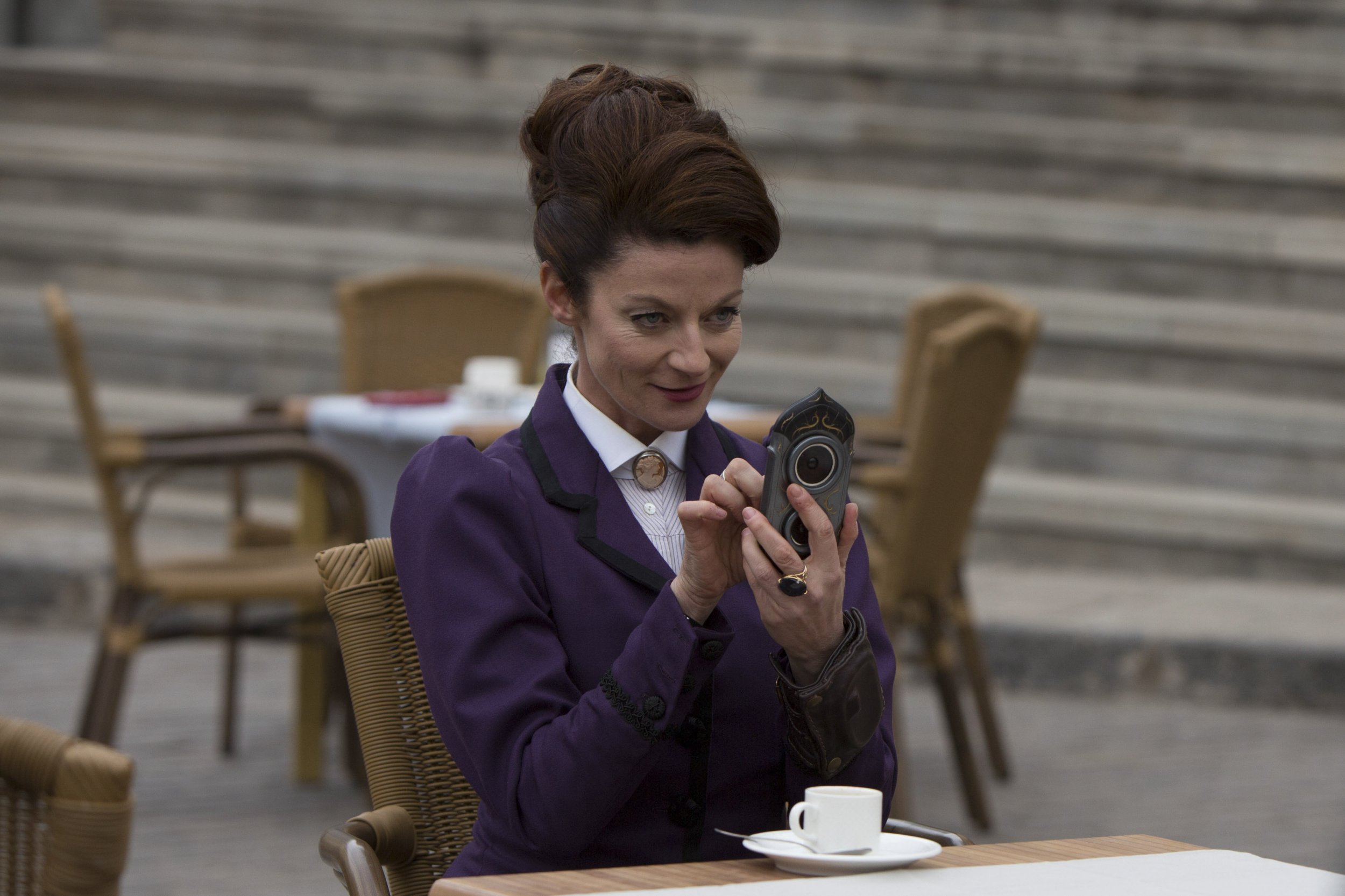 © Copyright IBTimes 2023. All rights reserved.