Dodge Dart 2013 Production to Begin April 1? No, April Fools!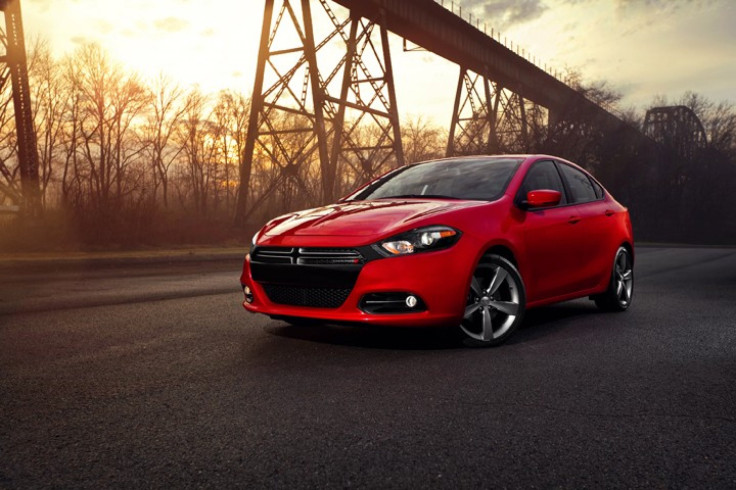 Fiat SpA and Chrysler Group LLC CEO Sergio Marchionne said Tuesday at the Geneva Motor Show that production of the highly anticipated Dodge Dart may be pushed back from April 1 to April 2.
April Fools!
Turns out he was just making a joke, Chrysler spokesman Gualberto Ranieri told CNNMoney on Wednesday.
Can't we make a joke in America? Ranieri said when asked about the start of production.
Well, maybe in America. But not in Geneva. Anyway, April 1, 2012, is a Sunday. Production was always scheduled to begin on the Monday.
In Geneva, Marchionne said the Dodge Dart will hit dealers sometime in the second quarter of 2012. Until then, it's a countdown to the highly anticipated relaunch of a popular 1960s and 1970s model from Chrysler. The Dart is the first Dodge car inspired by Fiat architecture. Fiat owns a 58.5 percent stake in Chrysler after the automaker went through a U.S. government-backed bankruptcy restructuring in 2008 and 2009.
The Dart stands as a huge test for the Fiat-Chrysler partnership as the first car to blend the two companies products into what both hope becomes a signature and top-selling vehicle in the long-neglected compact car segment.
If you take a look at our accomplishments last year, we managed to do it while lagging in one key area, Dodge brand CEO Reid Bigland said when introducing the Dodge Dart at the 2012 North American International Auto Show in Detroit.
The compact car segment.
Chrysler expects the car to average 40 miles per gallon, and its starting price is $15,995, as the automaker will look to attract bargain-seekers and young Millennials.
The most significant thing is that they're trying to get back into the compact-car market, Edmunds.com analyst Jessica Caldwell said when the car was introduced. It's something which Chrysler hasn't traditionally been very strong in.
Early in February, Chrysler announced that it would bolster its Belvidere, Ill., assembly plant with 1,800 new jobs -- a 40 percent increase -- mostly for production of the Dodge Dart.
It was not by chance that we chose Belvidere to make this investment and build the new Dodge Dart, Marchionne told employees. Our decision is evidence of the faith we have in your level of commitment and your passion to deliver great products for our customers. You have been essential in our ability to author a remarkable story of recovery.
© Copyright IBTimes 2023. All rights reserved.