Doe Doe Shannon Shares Granddaughter Ella, Niece Alana's New Milestones Sans Mama June
KEY POINTS
Doe Doe Shannon revealed the new milestones in Pumpkin's family
Ella Grace started attending pre-kindergarten this week
Honey Boo Boo had her senior photos taken last week
"Mama June: Road to Redemption" star Joanne "Doe Doe" Shannon shared new updates about the reality family, particularly the latest milestones of her granddaughter Ella Grace and her niece Alana "Honey Boo Boo" Thompson.
Mama June's older sister took to Instagram Monday to share a snap of Ella, 4, posing for the camera before heading to her first day as a pre-kindergarten student. In the photo, the toddler smiled in front of a colorful backdrop with the golden "Pre-K" balloons beside her.
"So excited and crying happy tears. Ella has been talking about this since December. Have an amazing day. #family #firstday #sassy," she wrote in the caption.
A few days before, Doe Doe uploaded a montage of Honey Boo Boo's photos from her senior photo shoot. Some of the snaps showed the 16-year-old happily posing with her sister and legal guardian Lauryn "Pumpkin" Shannon and the latter's 1-year-old son, Bentley Jameson.
"CLASS OF 2023. So proud of you Alana and so honored to be your aunt. The world is yours and can't wait to see how you conquer it," Doe Doe captioned the post.
Fans were happy to see Doe Doe getting involved in the family's recent milestones. Many felt she was stepping in for Mama June, 42, who seemingly kept her distance after the Season 6 finale of the reality show last month.
"I love that you always feel the gaps where June should be... Those babies will appreciate it so much when they are older," one fan wrote.
"Alana is a sweet girl! She deserves all things wonderful! I must say from all the years I have watched the show, those kids are lucky to have you as their aunt," another commented.
"You're such a good aunt to them. I'm glad you are there for them," a third user added.
In June, multiple news outlets confirmed that Pumpkin was granted sole physical custody of her younger sister. The court also ordered Mama June to pay $800 monthly in child support until Alana turns 18.
There were rumors that after "Road to Redemption" Season 6, Honey Boo Boo and Pumpkin could be getting their reality show sans their mom. However, International Business Times couldn't verify this information.
While Alana remained under the care of her sister, Mama June has moved forward with her life by tying the knot with 34-year-old tattoo artist Justin Stroud. The couple secretly wed at a Georgia courthouse on March 23 while celebrating their six-month anniversary as a couple.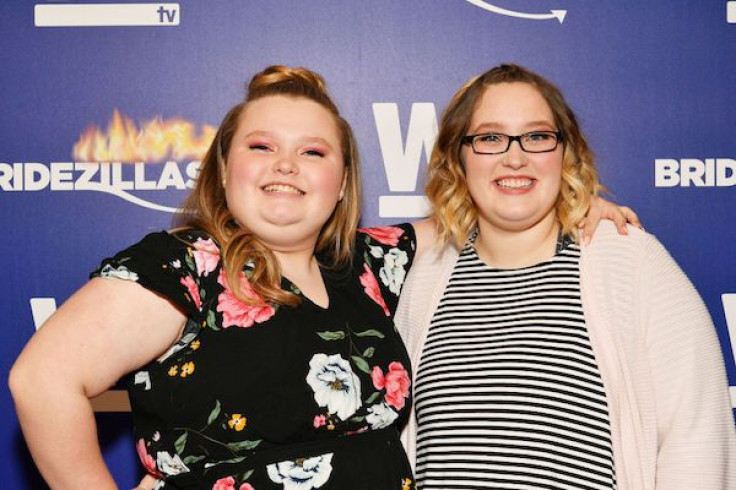 © Copyright IBTimes 2023. All rights reserved.