Honey Boo Boo's Boyfriend Dralin Carswell Called 'Predator' After Reality Star Defended Age Gap
KEY POINTS
Fans voiced their disdain for 16-year-old Alana's relationship with 21-year-old Dralin Carswell
Some called Dralin a "predator" after his past statutory rape arrest came to light
Other fans showed their support to Alana and her boyfriend online amid the criticism
Fans were not pleased after Alana "Honey Boo Boo" Thompson addressed the backlash over her relationship with Dralin Carswell and insisted she does not care what other people say.
In a recent interview with Entertainment Tonight, Honey Boo Boo, 16, defended her relationship with her 21-year-old boyfriend. According to her, she does not care about the criticism and negative comments as her sister approves of her boyfriend, and they are happy together.
Honey Boo Boo did the interview as part of the promotions for the finale episode of "Mama June: Road to Redemption" Season 6 on Friday. After the show, fans took to Twitter to call out Alana and her boyfriend, with some calling Dralin a "predator" for dating a much younger girl.
Social media influencer @lovelyti asked her followers about their thoughts on Alana defending her relationship with the college student, and many shared their two cents on the issue in response.
"It's wrong. She is a child who has a turbulent family history that no doubt will have left her with some emotional issues, and I feel he is taking advantage. She is vulnerable," one wrote.
"Why don't these girls realize that if these guys could get a girl/woman their own age, they would," another tweeted.
"I guess dating predators runs in the family," a third user commented.
Two years before he started dating Mama June's youngest daughter, Dralin was allegedly arrested for statutory rape charges in 2019, according to police and court documents exclusively obtained by The Sun. The outlet shared his alleged mugshot from the Wilkinson County Sheriff's Office following the arrest.
InTouch Weekly confirmed that Dralin was arrested for the charges in May 2019. International Business Times could not independently verify this information.
Documents showed Alana was not the victim in the case but a 15-year-old individual whose identity was not revealed, according to The Sun.
The mother of the victim claimed that Dralin, who was 18 at the time, allegedly climbed through her daughter's window and had sex with the minor, the police report said. However, when police asked the daughter if it was consensual, she allegedly said, "Yes," according to the documents.
The case got dismissed in December 2021 after Dralin successfully completed all the requirements for a pretrial status since it was his first offense, the outlet reported. Alana has yet to react to the report.
Despite the backlash against Dralin, some fans showed their support for Alana in her recent social media posts featuring her beau.
"Must be serious if the boyfriend is coming with them for the tour," one commented on Alana's announcement of her family's meet and greet in Atlanta, Georgia, with Dralin.
"Gotta say, you and Dralin are adorable," another fan commented on a clip Alana shared from their fan meet in West Hollywood.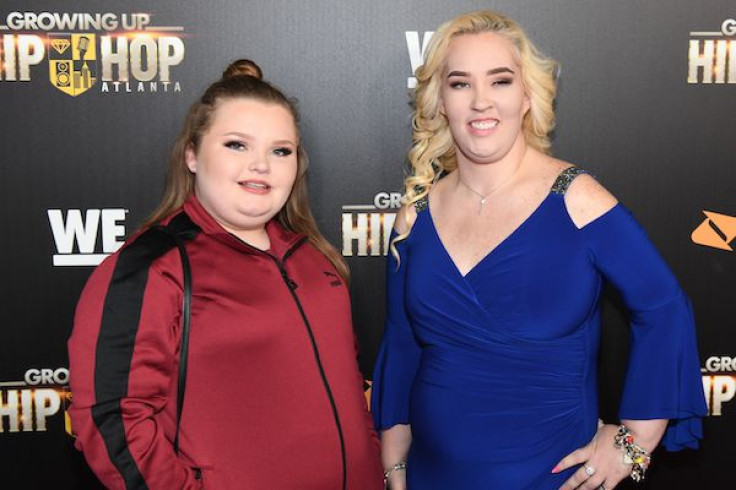 © Copyright IBTimes 2023. All rights reserved.