Mama June Dragged For Reaction To Honey Boo Boo's Weight-Loss Surgery: 'Not The Greatest Mom'
KEY POINTS
Mama June received flak on Twitter for voicing her disapproval of her teen daughter Alana's weight loss surgery plans
Fans called her out for feeding Honey Boo Boo too much junk food when she was with her
Others seemingly agreed with Mama June, saying Alana should continue trying to losing weight the natural way
Mama June Shannon was slammed on social media after speaking out against her youngest daughter Alana "Honey Boo Boo" Thompson's plan to undergo weight loss surgery next month.
In a recent interview with TMZ, the 42-year-old matriarch revealed that she does not approve of her daughter going under the knife to lose weight for her 17th birthday in August. According to her, Alana should wait until she's 18 to get the surgery.
The "Road to Redemption" star also voiced her disappointment with her other daughter, Lauryn "Pumpkin" Shannon, who now has sole physical custody of Alana, claiming that the 22-year-old did not tell her about Honey Boo Boo's medical plans.
Fans of the reality TV family couldn't help but comment on Mama June's statements. Most of them called her out for not being a good parent to Alana.
"So it's OK for her to get it (and many other things) but not her daughter? Even though Mama June is the one who made her daughter obese. Miss me with that, Alana is just trying to live at an early age," one wrote on Twitter.
"Mama June should [have] never fed her so much junk food," another Twitter user added.
"As a mom, I get being worried for your child. But she wasn't exactly the greatest mom. I can see why Alana doesn't want to take her advice. Not to mention, her mother got surgery herself…," a different user commented.
But other fans seemingly had the same opinion on the issue as Mama June. They also suggested that Alana should try losing weight the natural way first since she is still young.
"At 17, it's not hard to lose weight with diet changes and exercise… and I didn't even know this was allowed under 18 when the body's still growing! Didn't Pumpkin lose her weight on her own? She looks great," a fan on Twitter wrote.
"As a health care professional, most of the people I have seen do this regain the weight within five years. A lifestyle change must be in place long BEFORE even considering this procedure in my opinion. She's so young, and I wish her the best," another opined.
When Alana and Pumpkin spoke with Entertainment Tonight earlier this month, the teen star admitted that she was still not 100% sure about getting the $13,000 suture sculpt endoscopic sleeve procedure. She also shared that she's done trying to shed pounds the natural way after several failed attempts and is taking the fast route to weight loss.
"I've tried. I will say I've tried, but the one thing with me is I have no motivation. I have no motivation to just keep going to the gym every day. I have no motivation to keep eating healthy because, like, I'm gonna eat what I think is good," she said.
Though Alana may not have the support of her mom, her sister Pumpkin is definitely on her side. During the interview, she said she was happy for her younger sister because that's what she really wants to do.
Pumpkin also admitted that while getting the surgery is a big step toward her body transformation, Alana needs to make lifestyle changes to enjoy the benefits long term.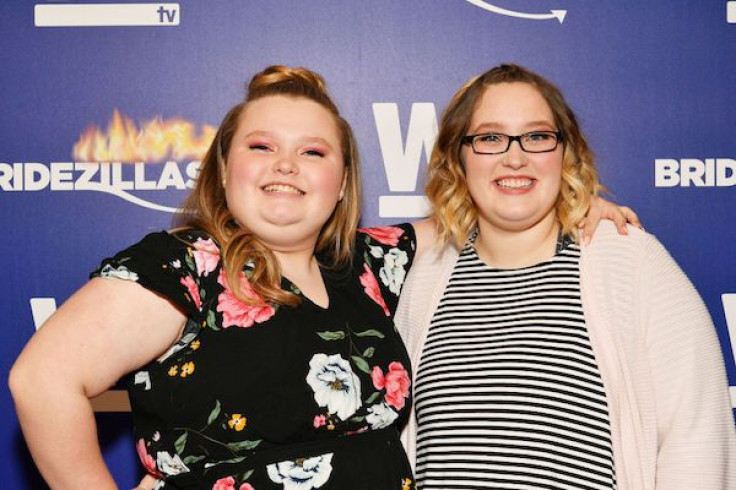 © Copyright IBTimes 2022. All rights reserved.
FOLLOW MORE IBT NEWS ON THE BELOW CHANNELS