Does The MMR Vaccine Cause Autism? Fact vs. Fiction About The Spectrum Disorder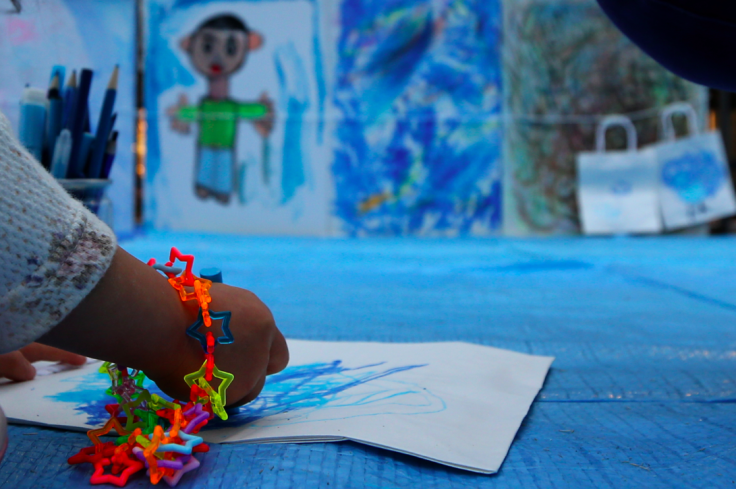 An estimated 1 in 68 people have autism, yet there is no known cause for the spectrum disorder, which varies from person to person. This has caused rumors and controversies about how autism is contracted. There are some parents who vehemently believe autism is linked to the MMR (measles, mumps, rubella) shot, though science continues to disprove this theory. In honor of Autism Awareness Day, which is celebrated April 2 — and the entire month of April -- some facts and fiction about the spectrum disorder are shared below, courtesy of the CDC and Autism Speaks:
Just some of the signs and symptoms children and adults with autism might have:
Avoid eye contact and want to be alone
Repeat or echo words or phrases, especially in the place of normal language
Have trouble adapting to changes in routine
Seem to be unaware when people address them, but respond to other sounds
Have trouble relating to others, or do not care about others at all
Have trouble understanding others' feelings or talking about their own
Causes and risk factors:
Most doctors believe genes play a factor
Children who have a sibling with ASD are more likely to have ASD
Some evidence claims there is a "critical period for developing ASD [that] occurs before, during and immediately after birth"
Boys are 4.5 times more likely to have ASD than girls are
It affects all ethnic, racial and socioeconomic groups
Quick statistics:
About 1 percent of the world population has autism
Autism prevalence continues to grow
There is no medical detection or cure for autism
On average, autism costs a family $60,000 a year
It costs an extra $8,600 per year to educate a student with autism
Follow me on Twitter @mariamzzarella
© Copyright IBTimes 2023. All rights reserved.