Does Queen Elizabeth Like Meghan Markle? Prince Harry's Girlfriend Receives Royal Approval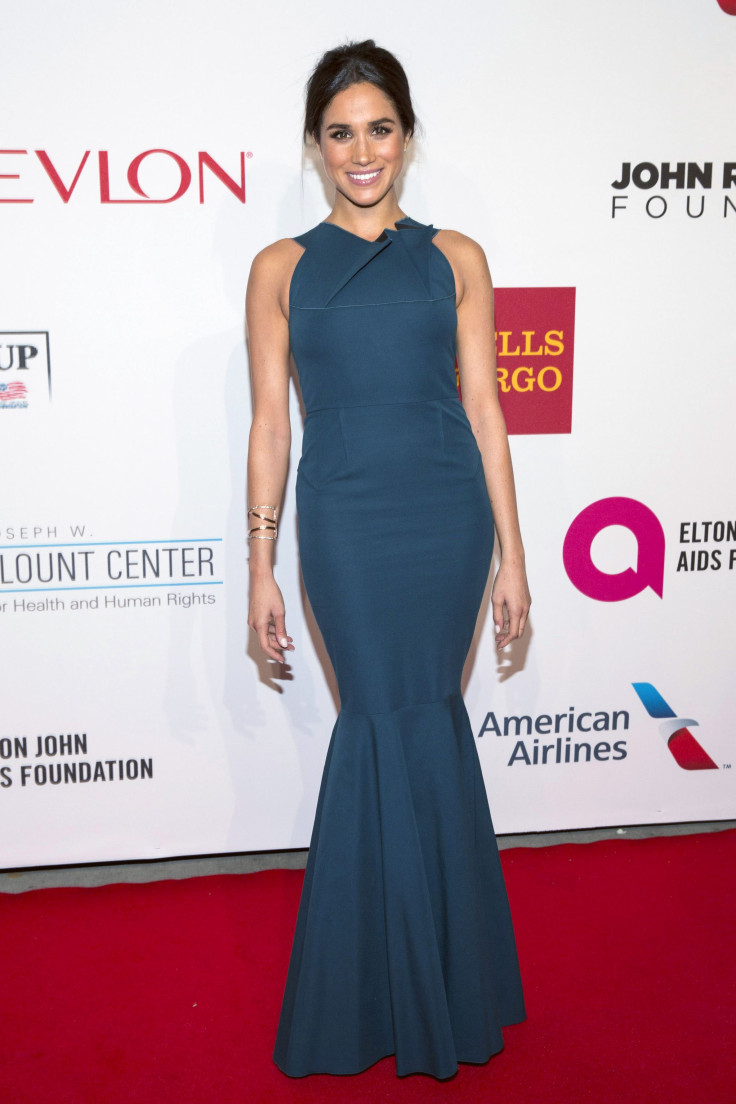 For anyone that's an outsider of the British royal family, the standard royal protocol can give way to an entirely new system of complex codes and rules to follow.
Catherine, Duchess of Cambridge, has long been versed in the ways and manners of the royal family since her early twenties when she attended university and started to date Prince William. Prince Harry's girlfriend of several months, Meghan Markle, on the other hand, has significantly more to learn.
While the actress and activist, 35, is not currently engaged to Prince Harry, the long-term nature of their relationship has no doubt opened up Markle to a new world that she must slowly become accustomed to if she wishes to move forward in her relationship with him.
Markle is said to have access to Harry's aides in case she has questions or concerns, Us Weekly reported Wednesday.
"There have been many times where Meghan's been unsure of protocol," a source told Us Weekly, "and having access to Harry's aides has been a godsend."
Also, Markle, who acts on the television show "Suits," reportedly receives advice from Kate Middleton.
"She's very much been accepted into the family," the unnamed source told the outlet.
The proof is clearly in the British pudding. Markle received an invitation to Pippa Middleton's wedding Tuesday, according to reports. While Markle will not be able to attend the ceremony, she was invited to join the reception following the wedding ceremony, which allows only married or engaged partners to attend.
The biggest stamp of royal approval will, of course, have to come from Queen Elizabeth II. It is considered "a sign of respect" for Harry to ask his grandmother's permission to propose to Markle. It's also a law, according to the Royal Marriages Act 1772.
There have been claims in the past that the queen does indeed approve of Harry's relationship with Markle. Another insider at Buckingham Palace revealed last December that the queen was "fully supportive" of Harry's relationship.
"She's delighted to see Harry in a loving relationship," the source was quoted to have said by Us Weekly.
© Copyright IBTimes 2023. All rights reserved.