DOJ: Yale Med School Employee Stole $40M In Electronics, Pleads Guilty
The Justice Department announced on Monday that a former Yale Medical School employee pled guilty in federal court to stealing over $46 million from the school and the U.S. Treasury.
The former employee, Jamie Petrone, 42, who was arrested on Sept. 3, 2021, served as the Director of Finance and Administration for the Department of Emergency Medicine beginning in 2008. Part of her job was to make purchases and allow purchases of under $10,000 for the department.
In Hartford, Connecticut, Petrone admitted that beginning in 2013, she "engaged in a scheme whereby she ordered or caused others working for her to order millions of dollars of electronic hardware from Yale vendors using Yale Med funds."
Petrone then "arranged to ship the stolen hardware to an out-of-state business in exchange for money." To do this, she falsely claimed on the paperwork that the hardware was for "specified Yale Med needs." Any ordering of items above $10,000 required approval, so she limited her purchases to below that amount.
With the money she collected from her scheme, Petrone went on to buy expensive cars and real estate. She also traveled.
The total loss to Yale University was $40,504,200, which she did not pay taxes on, instead labeling the funds as "business expenses." She also failed to file any tax returns from 2017 to 2020, which cost the U.S. Treasury $6,416,618.
When she pled guilty, Petrone agreed to forfeit $560,421.14 along with a "2014 Mercedes-Benz G550, a 2017 Land Rover/Range Rover Sv Autobiography," and "a 2015 Cadillac Escalade Premium."
She also has to turn over "a 2020 Mercedes Benz Model E450A, a 2016 Cadillac Escalade (4 Door Sport), and a 2018 Dodge Charger," along with her Connecticut properties that she owns or co-owns and property in the state of Georgia, according to a news release by the Department of Justice (DOJ).
In court on Monday, Petrone pleaded guilty to one count of wire fraud with a maximum sentence of 20 years, and one count of filing a false tax return, which has a maximum sentence of three years. Her sentencing is scheduled for June 29.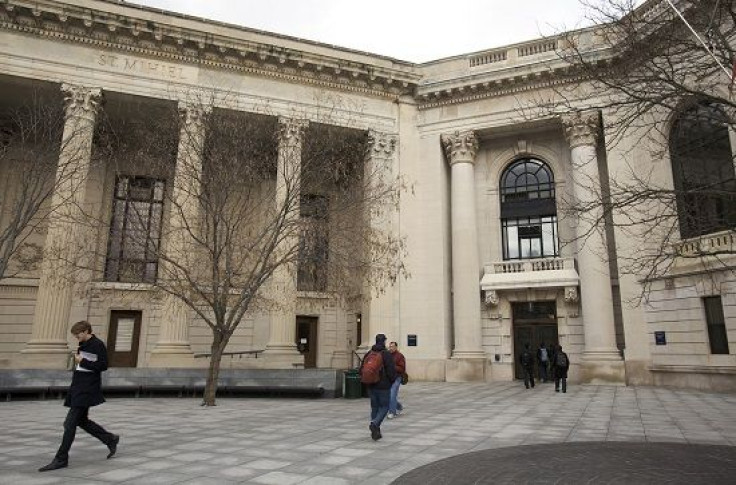 © Copyright IBTimes 2023. All rights reserved.