Dole Recall: Salad Kit Recalled In Several States Over Allergen Concerns
KEY POINTS
Dole is recalling a limited number of its Sesame Asian Chopped Salad Kit
The product may contain undeclared egg
Egg allergy is among the most common food allergies in the U.S.
Dole Fresh Vegetables has recalled a limited number of its Sesame Asian Chopped Salad Kit as they possibly contain undeclared egg. People allergic to eggs may experience a life-threatening allergic reaction if they consume the product.
"The dressing and topping kit (masterpack) designed for a different Dole product was unintentionally used during a portion of the production of the salad," the company announced on the U.S. Food and Drug Administration (FDA) website.
The recalled product has the UPC number 0-71430-00035-9, a "Best if Used By" date of Jan. 15, 2021 and Lot codes B364016 and B364017. The company said only the Dole Sesame Asian Chopped Salad Kit with these details, which could be found on the packaging, was included in the recall and "no other Dole products."
The affected product was distributed in nine states, including Alaska, California, Idaho, Kansas, Missouri, Oklahoma, Texas, Oregon and Utah. People who have purchased the product should not consume them and instead discard them.
The company has not received any reports of illnesses or adverse reactions related to the recall. Those with questions about the recall can contact the company at 1-800-356-3111.
Egg allergy
According to the American College of Allergy, Asthma and Immunology (ACAAI), an egg allergy happens when a person's immune system overreacts to the proteins in egg whites or egg yolks. Seeing it as a threat, the body releases chemicals in defense, which then leads to signs of an allergic reaction. This may include hives, a rash or a stomach ache after eating or just by touching eggs.
Allergic reactions vary from mild to life-threatening and can result in anaphylaxis, which sends the body into shock. Experiencing reactions such as indigestion, diarrhea, wheezing, throat tightness, hives, swelling or dizziness after coming in contact with eggs mean that one is allergic to egg and should consult an allergist, the ACAAI explained.
Even if a person is diagnosed with only an egg yolk or egg white allergy, the ACAAI recommends them to avoid consuming eggs altogether.
Eggs are one of the most common allergens and it is among the eight major food groups that have to be mentioned in the ingredient list of food products as per the Food Allergens Labeling and Consumer Protection Act of 2004 (FALCPA). Milk, fish, crustacean shellfish, tree nuts, wheat, peanuts and soybeans are the other food items that "account for 90% of food allergies."
"(A)t present, there is no cure for food allergies," according to FALCPA. About 30,000 people require emergency room treatments and 150 die each year because of an allergic reaction to food.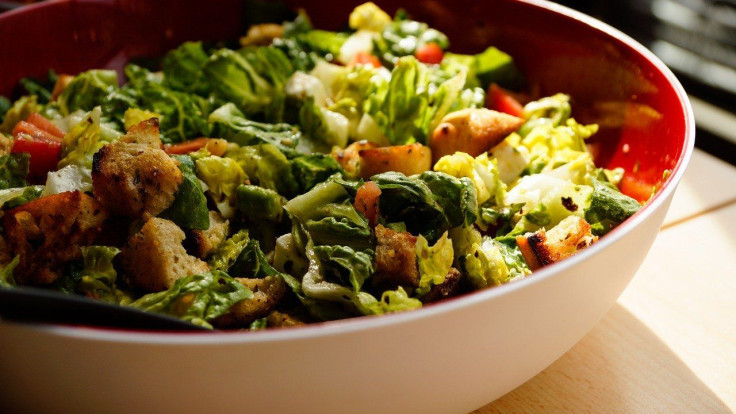 © Copyright IBTimes 2022. All rights reserved.
FOLLOW MORE IBT NEWS ON THE BELOW CHANNELS