Dolly Parton Birthday: 3 Big Things Singer Accomplished Ahead Of 75th Birthday
Dolly Parton is officially 75 years old, and there's no question the singer/actress/entrepreneur has accomplished quite a lot in her expansive career. However, while the latest year of her life may have been largely spent dealing with quarantine because of the COVID-19 pandemic, that doesn't mean she slowed down at all throughout 2020.
The "Jolene" artist, who also co-owns the Dollywood theme park and entertainment complex in Tennessee, managed to put out a new holiday music album in 2020 and film the "Holly Dolly Christmas" special, but also contributed her voice to both social justice movements and the science behind fighting the pandemic that forced many to shelves their initial plans for the year. Here are three of the things that Parton made headlines for ahead of her big birthday.
Speaking Out In Favor Of The Black Lives Matter Movement
As protests occurred around the country in the latter half of 2020 following the deaths of Breonna Taylor, George Floyd and more, Parton, who has not made public comments on politics and other beliefs much throughout her career, expressed her support for the Black Lives Matter movement in an interview with Billboard, revealing that she felt it was hypocritical for those who claimed to be Christian to hate on others, and that she understood the frustration that those of color were feeling when it came to what they experience on a daily basis.
"I understand people having to make themselves known and felt and seen," she said at the time. "And of course Black Lives Matter. Do we think our little white [expletive] are the only ones that matter? No!"
"First of all, I'm not a judgmental person," she added. "I do believe we have a right to be exactly who we are, and it is not my place to judge. All these good Christian people that are supposed to be such good Christian people, the last thing we're supposed to do is judge one another. God is the judge, not us. I just try to be myself. I try to let everybody else be themselves."
Saved A Child's Life
While filming her Netflix Christmas movie "Christmas on the Square," Parton spring into action to save a young co-star from a potentially fatal accident. 9-year-old Talia Hill revealed in December that she had almost been hit by a car during filming when someone yanked her out of the vehicle's path—and the person who did that was Parton.
"I was at the hot chocolate station and they said to go back to your beginning position. O, there is a vehicle moving and as I was walking, someone grabbed me and pulled me back. When I looked up, it was Dolly Parton and I was surprised," she said at the time.
Donating $1 Million To COVID-19 Vaccine Funding
After earning what is believed to be a net worth of $600 million during her career, Parton put $1 million of that money to some use for the greater good in 2020—by donating it to research into COVID-19 that was conducted at Vanderbilt University. The money was later revealed to have actually helped fund the Moderna vaccine, the second one approved for use in the U.S. and which had a 94.5% efficacy rate in clinical trials.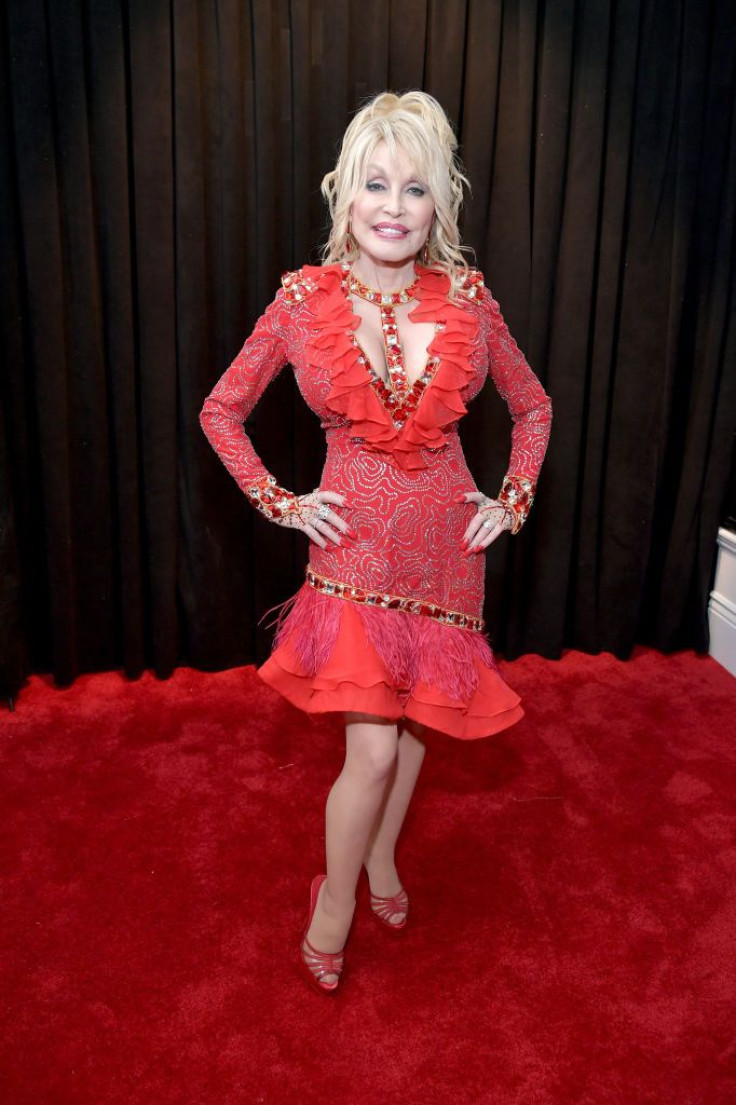 © Copyright IBTimes 2023. All rights reserved.
FOLLOW MORE IBT NEWS ON THE BELOW CHANNELS