Dolores Catania On Teresa Giudice's Romance With Luis Ruelas: 'She's Extremely Happy'
KEY POINTS
Dolores Catania said Teresa Giudice is extremely happy with Luis Ruelas
The "RHONJ" star hopes Giudice and Ruelas would tie the knot someday
She also compared her co-star's marriage with ex Joe Giudice to her new romance with Ruelas
Dolores Catania has dished on her "Real Housewives of New Jersey" co-star Teresa Giudice's romance with her businessman boyfriend Luis Ruelas.
In a recent interview with TooFab published Wednesday, the 50-year-old television personality opened up about her 49-year-old co-star's love life. According to her, Giudice and Ruelas are "a match made in heaven."
"Oh my God she's the happiest person I ever met in my life right now — she's extremely happy," Catania told the outlet while leaving Chelsea Studios in New York City.
Catania also said she's hoping that Giudice and Ruelas tie the knot someday.
"They are the most beautiful happy couple. Perfect match. And I see a big future for them," she added.
Additionally, Catania compared Giudice's relationship with Ruelas, 46, to her previous marriage with Joe Giudice, 49. She said that what Teresa had with Joe was a "different" kind of love.
"This is a new love, this is a different era in your life; you understand things more, you appreciate things more," she said of Giudice and Ruelas' relationship, adding that "those two can't keep their hands off of each other."
Catania's sentiments seem to be not too far from what's happening between the new couple as Ruelas told TMZ late last month that he has "plans" to propose to his girlfriend, though he didn't say when.
Meanwhile, Giudice recently sparked engagement rumors when she posted a photo of her and Andy Cohen on the latter's birthday. In the snap she shared, she was seen wearing a huge diamond sparkler on her ring finger. However, she chose to not respond to the speculations.
Giudice and Ruelas have been dating for about 10 months. The "RHONJ" star has been flaunting their relationship on social media. In one post, she professed her "endless love" for her man, but many of her fans called her out for allegedly getting too attached too quickly.
It also did not help that Page Six dug up and exposed Ruelas' alleged playboy past and his "insatiable" libido. The outlet spoke to several of Ruelas' exes, and they claimed that he has an obsession with sex and that he tends to get mad if he couldn't do it about "four times a day."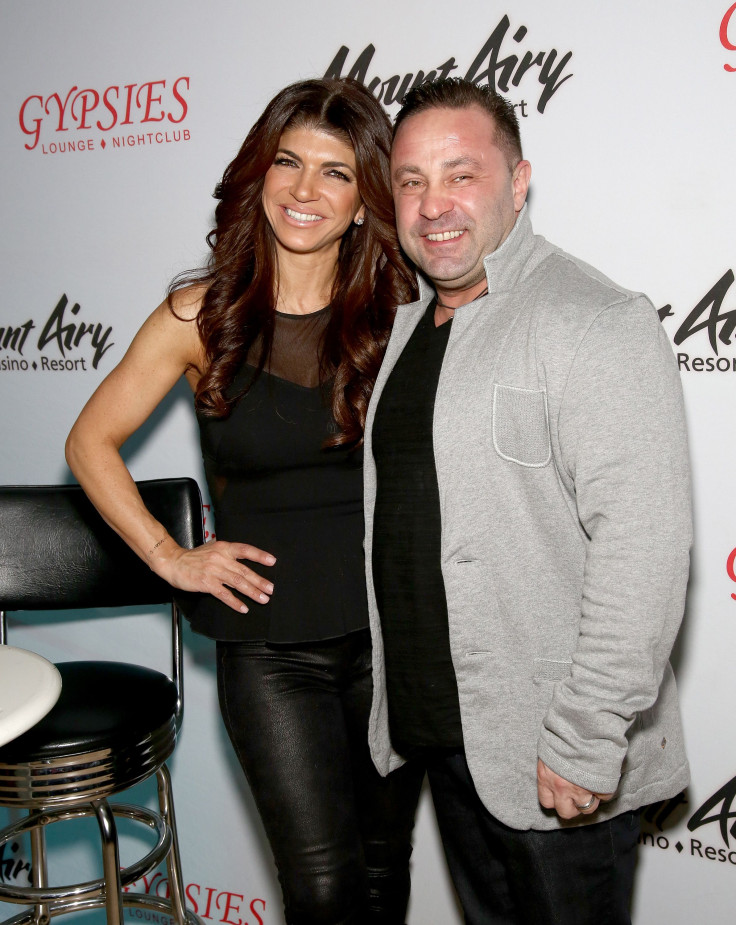 © Copyright IBTimes 2023. All rights reserved.