Donald Glover Explains Instagram Posts: I Was Expressing Myself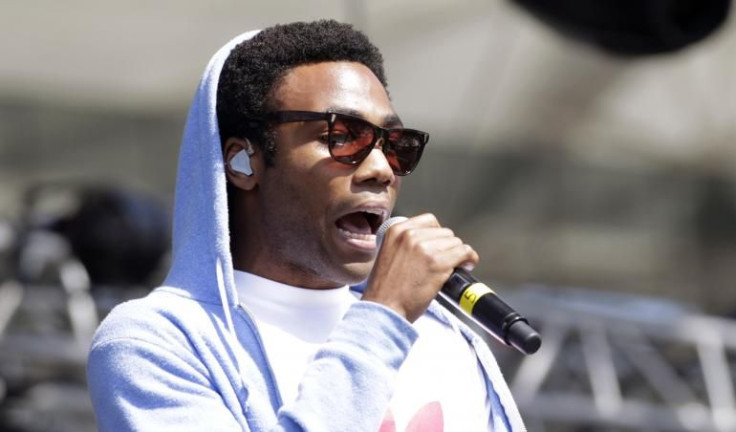 "Community" actor Donald Glover posted some upsetting messages on Instagram on Monday, but he said he was just venting. That's it. The actor is considered the breakout star of the NBC comedy, but he reportedly won't be a main feature on the show anymore, the Los Angeles Times wrote.
"That night, we had a show, and then afterwards, I had this moment of feeling like, 'What's the point? Why am I even here?'" Glover told People.com on Wednesday. "I just wanted to write down my feelings. I definitely was just expressing myself." The 30-year-old said he has been felt down, but did not use the terminology "depressed" to describe his mood. "If I'm depressed, everybody's depressed," he said. "I don't think those feelings are that different from what everybody's feeling. Most people just don't tell everybody."
In fact, Glover is happy he took to the social media site to express his feelings. It's been reported he left "Community" to become a rapper, but he would not comment on that. "I'm glad people saw it. I feel like I got some stuff out there," he said. "I got it off my chest. It felt like I had been holding on to something."
Now the actor doesn't have to lie. In the past, he wouldn't tell anyone how he was feelings and instead would just say he felt "tired."
"I was just tired of telling people I was tired. It felt like every day someone would ask, 'What's wrong. Are you OK?' " Glover said. "And I would say, 'I'm tired, I'm tired.' I didn't want to do that anymore. I guess sometimes not telling the truth is just as bad as telling a lie."
"I feel like I'm letting everyone down. I'm afraid people hate who I really am. I'm afraid I hate who I really am," he wrote. "I'm afraid my parents won't live long enough to see my kids … I'm scared [my girl's] still in love with that dude."
© Copyright IBTimes 2023. All rights reserved.