Donald J. Sobol Dies At 87: Twitter Remembers 'Encyclopedia Brown' Author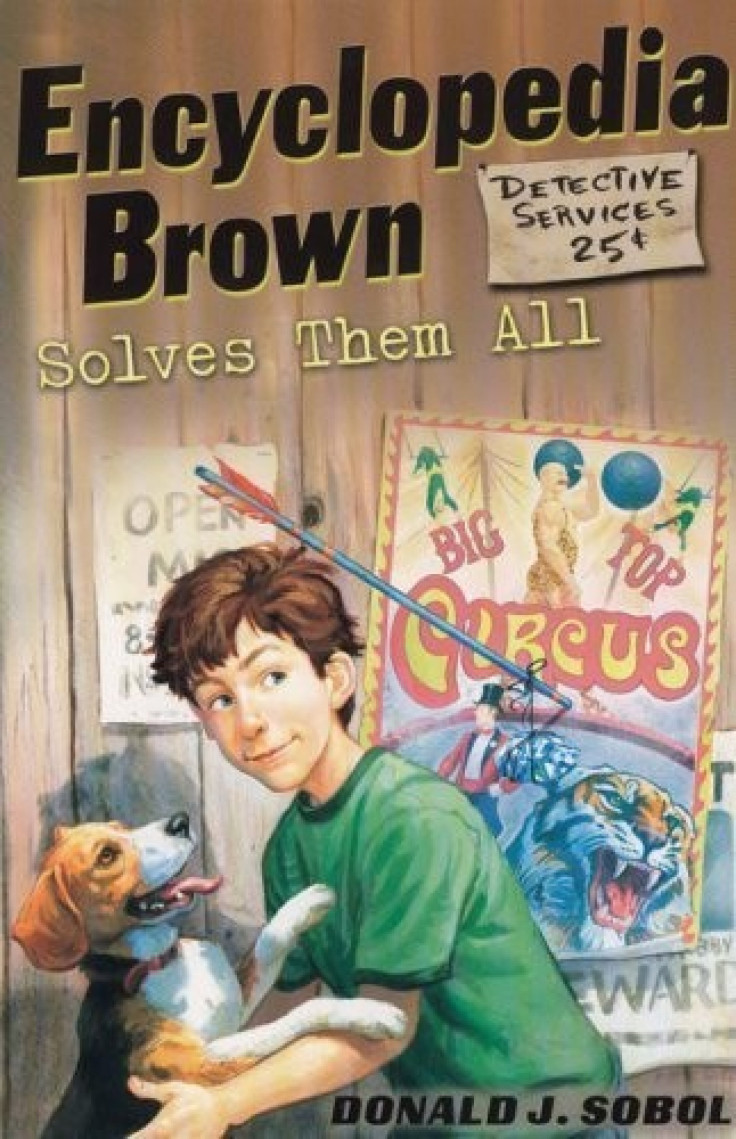 Donald J. Sobol, author of the Encyclopedia Brown series that captured the imaginations of children across the world, died Monday, the Publishers Weekly Twitter account announced. He was 87.
Circumstances of Sobol's death were unclear; Publishers Weekly posted a brief tweet that Sobol died.
'Encyclopedia Brown' creator Donald J. Sobol has died, at age 87, was the terse announcement from Publishers Weekly, posted at 10:04 a.m. EST.
Leroy Encyclopedia Brown, the books' title character, was a boy whose adventures involved solving mysteries and would sometimes assist his detective father at crime scenes. While the books were a series, it's possible to start reading a book in the middle of the series and not get lost, since Sobol reintroduced basic information in each Encyclopedia Brown book.
The announcement of Donald J. Sobol's death rocked the Twitterverse, as many users shared how Sobol's Encyclopedia Brown books influenced their childhood. Donald J. Sobol was a trending topic Monday on the micro-blogging site.
RIP Donald J. Sobol, creator of the first great love of my life: Sally Kimball. #EncyclopediaBrown, tweeted user Angus Johnston - a reference to Encyclopedia Brown's best friend who helped him solve mysteries.
rip donald j sobol. just today picked up an encyclopedia brown for the 1st time in years & used it in my class. #quality, wrote Twitter user @Digahbleh.
Oh, RIP Donald J. Sobol, said user Lindsay N. Currie. My son has loved every single Encyclopedia Brown he's ever read.
These books--major part of my childhood, shared Twitter user Melissa Klug.
RIP Donald J. Sobol. And THANK YOU for writing the Encyclopedia Brown books. I loved trying to solve the mysteries when I was 8 years old! wrote author Lisa Shroeder.
© Copyright IBTimes 2023. All rights reserved.