Donald Trump On '60 Minutes' Live Stream: President-Elect Rolls Back Campaign Promises On Wall, Obamacare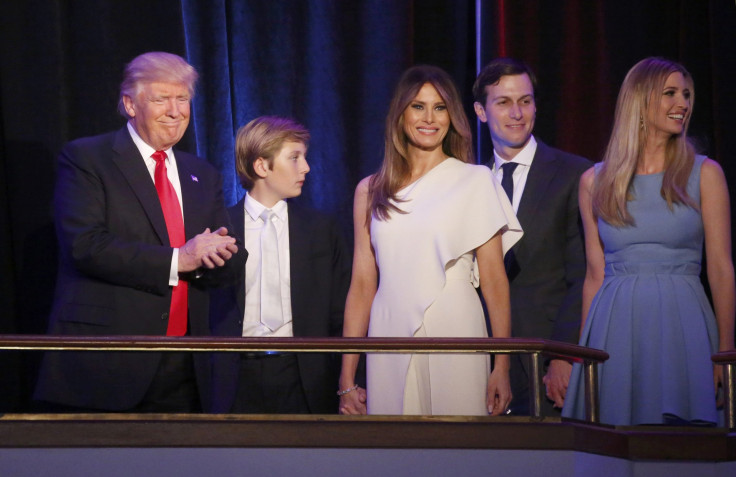 President-elect Donald Trump rolled back on his pledges to build a solid wall along the U.S. border with Mexico, deport 11 million undocumented immigrants, and repeal and replace the Affordable Health Act in his first extensive post-election interview to be broadcast Sunday on CBS's "60 Minutes."
Trump told "60 Minutes" part of the "wall" likely will consist of fencing rather than concrete and deportation plans will concentrate on those with "criminal records" as well as "gang members [and] drug dealers" at the start. He estimated that could account for 2 million to 3 million individuals who will be detained and deported.
"After the border is secure and after everything gets normalized, we're going to make a determination on the people that they're talking about who are terrific people, they're terrific people but we are gonna make a determination at that-- But before we make that determination-- … it's very important, we are going to secure our border," Trump said.
The segment already has been broadcast on CBS's "Face the Nation."
Trump made waves when he kicked off his campaign, calling Mexican immigrants rapist and drug dealers, then adding he assumed some were "good people."
During the interview, Trump promised to keep parts of Obamacare, including allowing children to remain on their parents policy until they reach 26 years of age and forbidding insurance companies to deny coverage because of pre-existing conditions.
Trump also promised to tone down his Twitter use, but immediately broke that pledge Sunday morning, calling the New York Times "dishonest."
Trump said Democratic rival Hillary Clinton "couldn't have been nicer" when she made her concession call.
The episode is scheduled to air after Sunday football on all CBS television stations. All-news CBS radio stations air the program at 7 p.m. EST. Limited clips are available here.
You can sign up to watch the full broadcast live here, or here. Or you can listen for free here. CBS makes full episodes available for free one week after broadcast here.
© Copyright IBTimes 2023. All rights reserved.