Donald Trump Calls Meghan Markle 'Nasty', Follows It With A Denial
In a recent interview with The Sun, Donald Trump had quite a bit to say. The conversation danced around several topics but eventually pivoted towards Britain's royal family, specifically Meghan Markle. During the conversation, Trump was confronted with comments Markle, the Duchess of Sussex, had made leading up to the latest presidential election.
In 2016, while being interviewed on "The Nightly Show with Larry Wilmore", Markle had openly aired her feelings about then-candidate Trump. During that discussion, she had said that he was "misogynistic" and "divisive."
Additionally, the ex-"Suits" actress stated that if he were to win the U.S. presidency, she would consider moving to Canada. "It's really the moment I go. We film 'Suits' in Toronto and I might just stay in Canada," she declared.
Trump, when notified of her past sentiments, was quick to respond. "I didn't know that. What can I say? I didn't know that she was nasty," he is reported as saying, according to The Sun.
However, in a quick turn of events, the president issued a series of tweets on Sunday declaring that he, in fact, never said that. He said the remark was fabricated by the "Fake News Media" and that they "got caught cold!" He ended the tweet asking if CNN, The New York Times, and others would be apologizing to him for the supposed misrepresentation, concluding with, "Doubt it!"
The Duchess will be missing from the royal family's planned meeting with Trump on Monday because she is on maternity leave, but some are speculating that the separation is an attempt to avoid a potentially-icy confrontation between the two.
Trump will reportedly be joined on the trip by his wife, Melania, along with four of his children, and is expected to use the time to instead speak with Prince Charles about climate change, as reported by CNN.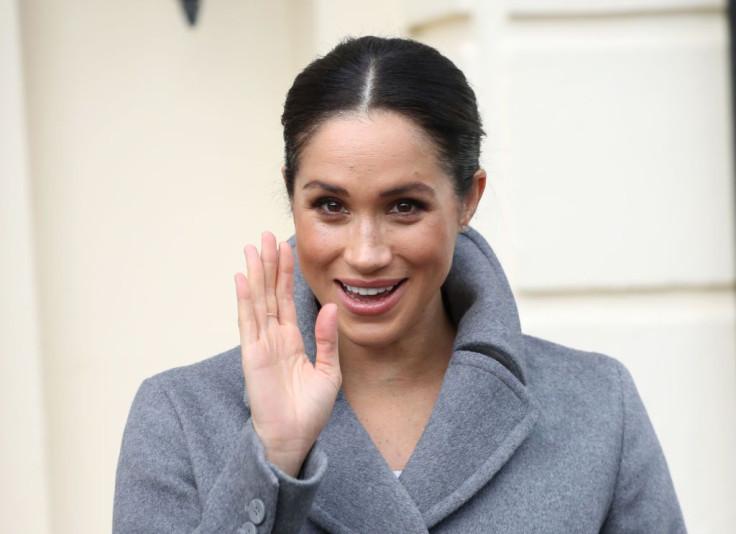 © Copyright IBTimes 2023. All rights reserved.