Donald Trump, Civil Rights Museum Controversy: Republican Nominee Denied Access By North Carolina Organization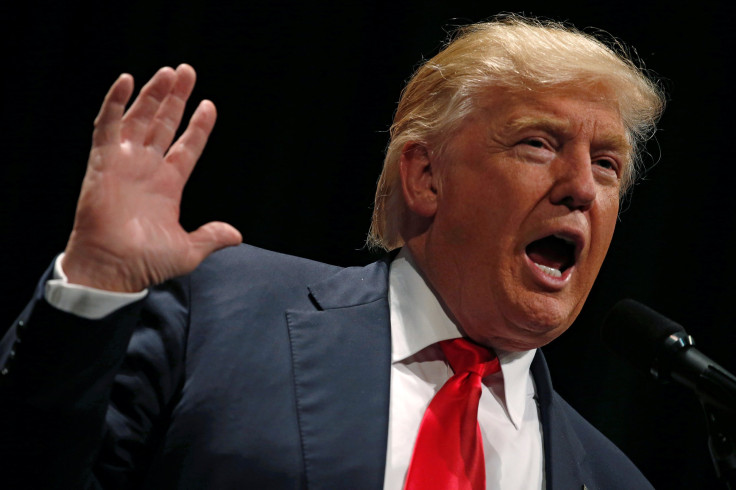 Republican presidential nominee Donald Trump wore out his welcome at a civil rights museum before he even showed up. The International Civil Rights Center and Museum in North Carolina denied a potential visit from Trump after the campaign issued a host of demands, reported local station WFMY Sunday.
The co-founder of the museum said the campaign wanted to visit last Tuesday, the same day the nominee visited High Point University, which is about a half-hour drive from the Greensboro museum. But the campaign apparently asked for a lot of special treatment the museum wasn't willing to give, including shutting down the facility to the public for five hours. The campaign staff was reportedly rude to the workers for the civil rights landmark.
"We have equal treatment for everyone coming to the museum," Earl Jones told WFMY. "We did not honor the request of the Donald Trump team because we thought they demonstrated, in their approach was disrespectful, so therefore we did not grant that request."
Jones said the campaign was aggressive and he felt it was reflective of the candidate's overall tone.
"The approach, the type of disrespect ... pretty much a demand and bullying us to use the museum in their manner and their way in their time, it was inappropriate and I think it's probably reflective of the type of insensitivity of civil rights and human rights that's reflective from Trump over the years," Jones said to WFMY.
Jones did say he would have denied Democratic nominee Hillary Clinton if she had made a similar request for special treatment, which he said the museum does not grant. Nonetheless, he said he felt Trump seemed to want to exploit the museum, which is famous for honoring the non-violent civil rights "sit-ins." Polls have consistently shown extremely low African-American support for Trump, ranging from zero to 7 percent.
"That would be my interpretation, photo op, exploit the legacy of the people who sacrificed for racial justice to support the civil rights movement and all it stood for," he said. The exact nature of Trump's request to visit was not immediately clear.
Trump has had other stumbles with museums aimed at African-American issues and culture. President Barack Obama challenged Trump last week to visit the new Smithsonian National Museum of African American History and Culture. Trump's comments about how African-American communities are "absolutely in the worst shape than they've ever been in before, ever, ever, ever" are just plain wrong, Obama said.
"I think even most 8-year-olds would tell you that whole slavery thing wasn't very good for black people. Jim Crow wasn't very good for black people," Obama said.
Trump, who has been accused of racism by many, including the country's highest ranking Republican, Speaker Paul Ryan, later got the name of the new museum wrong. While saying the museum is "really a beautiful place" during a rally Saturday in Virginia, Trump then called it the "Smithsonian national museum of American history, African-American art."
© Copyright IBTimes 2023. All rights reserved.