Donald Trump Disses Kim Kardashian And Jennifer Lopez: 'I Would Pass On Both'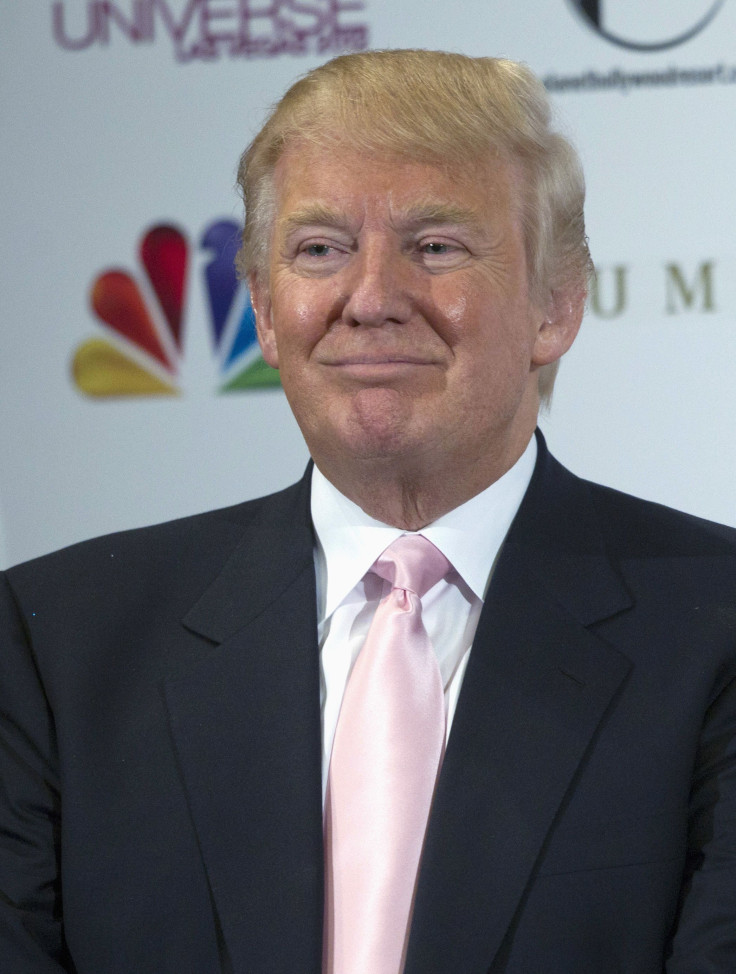 Kim Kardashian and Jennifer Lopez may be deemed two of the hottest women in the world by millions of men, but not everyone is impressed. Donald Trump expressed his lack of interest in the two beauties during an interview on the Howard Stern show this week.
When the 68-year-old real estate mogul was asked if Kardashian's butt is too big, he said, "Well, absolutely! It's record-setting. In the old days, they'd say she's got a bad body." This is certainly not the reaction Kardashian is used to getting, as her curves have made her famous. When Stern asked Trump if he prefers Kardashian or Lopez, he said, "I would pass on both."
While Trump is not a fan of either's beauty, Lopez reportedly is jealous of Kardashian's famous backside. "Jennifer is sick of all the talk about Kim's butt and how much attention she gets for her curves. She thinks it's pathetic, because she believes it's blatantly obvious Kim's had some type of lift or treatment to get such a gigantic bottom that sticks out like it does," a source told National Enquirer in April. Kardashian has long been rumored to have gotten butt implants, and in 2011, she defended her famous derriere by getting a butt X-Ray on her reality show, to prove that it has not been enhanced with injections. Still, Lopez is said to be frustrated that Kardashian is known for her butt when it may not be completely real, while the singer has a naturally curvy behind.
Meanwhile, this certainly is not the first time Trump has dissed a well-known beauty. Last February, Trump expressed he was not a fan of Beyoncé after her Super Bowl performance, calling it "inappropriate" and "ridiculous."
The business mogul spoke with Stern about Beyoncé, saying, "When Beyoncé was thrusting her hips forward in a very suggestive manner -- if someone else would have done that it would have been a national scandal. I thought it was ridiculous … I thought it was not appropriate …"
Trump was shocked the rest of the nation did not have the same opinion.
"There's been no mention of it. So, obviously, it must not have been so bad. She gets a pass," Trump said.
© Copyright IBTimes 2023. All rights reserved.