Donald Trump Doesn't Believe In Climate Change, Says It's Just Weather As Pope Warns Of Warming Effect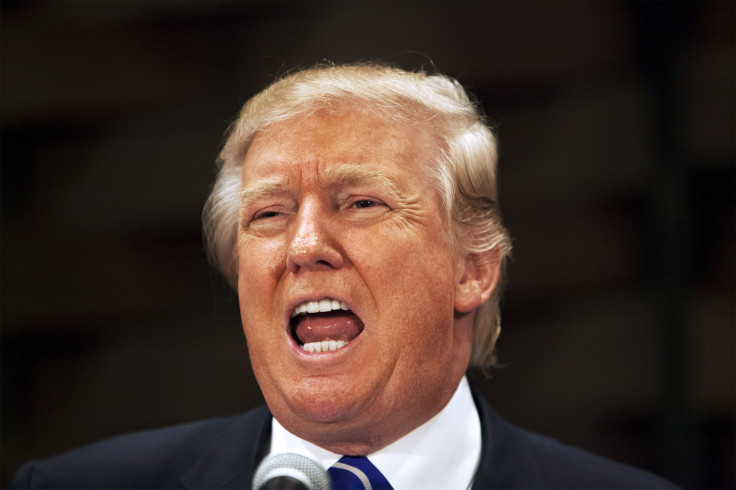 Donald Trump, the same morning that Pope Francis delivered a historic speech before a joint meeting of Congress and urged lawmakers to address the pressing concerns of climate change, wasn't having it. Trump said on CNN's "New Day" that he believes "in clean air. Immaculate air." But not climate change.
"You can't watch the news anymore. It's always weather," he said. "I think that clean air is a pressing problem. You want to have clean air, clean water. That's very important to me, and I've won many environmental awards. I am not a believer in climate change," he continued.
The top Republican presidential candidate's remarks come during the first U.S. visit by the head of the Roman Catholic Church, who has spoken urgently about the need to address climate change now and not leave the issue to future generations. The pope met with President Barack Obama on Wednesday at the White House and addressed Congress on Thursday morning.
Trump's claimed environmentalist credentials are disputed by some. A 2011 Washington Post report focused on similar statements from Trump touting his environmental record and noted that he has repeatedly cut down trees for private golf courses, uses a private jet and called for Al Gore to be stripped of the Nobel Peace Prize he won for his climate advocacy.
"He likes to pretend he's an environmentalist because of the landscaping on his golf courses, but at the end of the day, it seems he's the only one that actually believes that," Heather Taylor-Miesle, director of the Natural Resources Defense Council's Action Fund, said at the time. "His brand of environmentalism is only for the wealthy and elite."
Somewhere around 97 percent of actively working climate scientists agree that the earth is warming and the cause is likely human-made, according to NASA. The Wall Street Journal has disputed that figure.
With scientists predicting dire consequences of climate change, addressing the issue is a major legacy issue for Obama. The president has pushed for EPA curbs on carbon emissions and has used the bully pulpit to discuss the issue ahead of December's United Nations Conference on Climate Change in Paris, where many countries are expected to pledge to reduce greenhouse emissions.
© Copyright IBTimes 2023. All rights reserved.