Huffington Post Defends Donald Trump 'Entertainment' Coverage Policy Despite Founder's Apparent Front Page Clickbait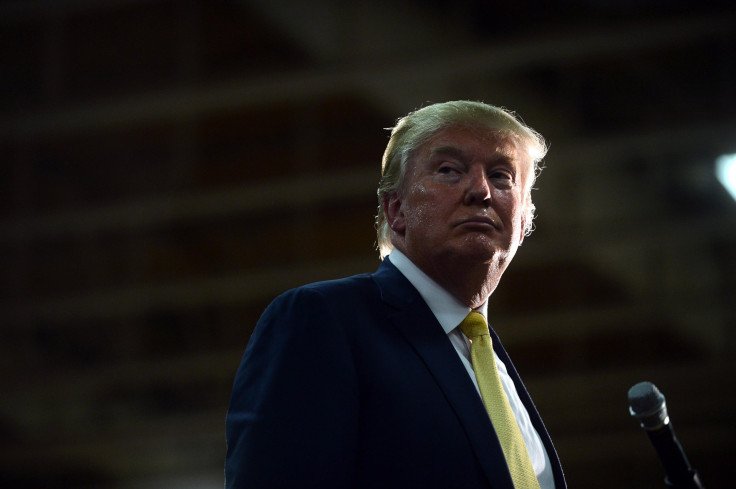 Despite its highly publicized editorial policy to treat GOP front-runner Donald Trump exclusively as "entertainment," the Huffington Post led its front page Tuesday with a splash: "THE BEGINNING OF THE END FOR TRUMP: HIS SARAH PALIN MOMENT." Not only was it a clickbait-y combination of two HuffPost bogeymen, but the lengthy post was authored by editor-in-chief and founder Arianna Huffington.
When reached for comment, editorial director Danny Shea referred International Business Times to previous statements defending the site's policy to relegate Trump to the entertainment section rather than formally treat him as political news. "We will not participate in this, sort of, legitimacy of a fringe candidate," he told MSNBC in August, elsewhere adding that his site was not interested in harvesting Trump clicks.
HuffPost would not disclose the traffic numbers of Tuesday's post but told IBT that Huffington's Trump-Palin editorial was doing twice as well as the average front page story as of Tuesday night.
The story in question was posted under the "Entertainment" vertical but had a decidedly political bent, a contrast to HuffPost's assertion that Trump is a sideshow unworthy of true political coverage.
HuffPost took flak from other journalists for the idea; many viewed it as a meaningless stunt that allowed the site to cash in on Trump clicks while pretending to take the moral high ground about the former reality-TV star's presidential campaign. Defenders, such as new media oracle Jay Rosen, called it "the work of fed-up and free-thinking adults."
Other outlets, such as the New York Observer, have played fast and loose with Trump coverage, reporting on the candidate at certain points but holding back at others. When asked about its own coverage, the Observer's Ken Kurson accused IBT of "greasy trolling for Trump clicks" and of fabricating quotes (we did not) and wrote his own article lamenting his paper's position of being owned by Trump's son-in-law, Jared Kushner. Kurson later apologized via email.
Whereas the Observer appeared concerned about a potential conflict of interest, Huffington Post justifies its unique policy with an ethical or moral gloss. In a post co-authored by Shea and entertainment editor Ryan Grim, the site announced "we won't report on Trump's campaign as part of The Huffington Post's political coverage."
"Our reason is simple: Trump's campaign is a sideshow. We won't take the bait," they wrote. "If you are interested in what The Donald has to say, you'll find it next to our stories on the Kardashians and The Bachelorette."
But Arianna Huffington's editorial on Tuesday was not located next to a story about either subject. It led the site. Her post did not focus on Trump's or Palin's TV shows or other entertainment-related pursuits, but campaign strategies, expectations about the New Hampshire primary and poll numbers. In other words, it was a post about politics, tagged as entertainment.
Huffington came up with the entertainment section idea after meeting with outgoing Bloomberg Digital editor Josh Topolsky, CNN's Tom Kludt reported in July. Topolsky, she said, asserted that Trump coverage should be relegated to the entertainment section, a suggestion she took quite literally and proposed to her lieutenants shortly after.
"We believe he's partly the media's creation," Huffington told the network.
© Copyright IBTimes 2022. All rights reserved.
FOLLOW MORE IBT NEWS ON THE BELOW CHANNELS