Donald Trump Girlfriends & Wives List: Who Did The Ex-President Date?
KEY POINTS
Former President Donald Trump has been linked to several models and actresses over the years
He once went on a date with Emmy Award-winning actress Candice Bergen
The businessman's first wife, Ivana Trump, died at the age of 73 on July 14
Before former President Donald Trump tied the knot with his third wife Melania Trump, he dated a number of women, most of whom were actresses and models.
Here's a list of the women the billionaire businessman has been romantically linked to over the years.
1. Candice Bergen
Emmy Award-winning actress Candice Bergen, 76, once went on a dinner date with Trump in the early '60s.
During an interview with Andy Cohen on "Watch What Happens Live," the "Miss Congeniality" star described the former "Apprentice" host as "a good-looking guy and a douche" and admitted that she never fell in love with him.
2. Kara Young
Kara Young, now 47, was one of Trump's longer relationships. They started dating in 2001 and broke up in 2003.
There was apparently no bad blood between them as during an interview with The New York Times in 2017, the model had nothing bad to say about the real estate mogul when asked about their past relationship.
3. Kylie Bax
New Zealand-born model Kylie Bax and Trump were good friends before they reportedly dated briefly in 1995. Their relationship was never confirmed. They reportedly remained friends, with the actress defending him against claims of sexual harassment.
The 47-year-old appeared on international magazine covers, including Vogue and Marie Claire. She now runs a horse racing syndicate in New Zealand.
4. Jacqueline "Jackie" Siegel
The socialite, model, actress and beauty pageant director went on a few dates with Trump before marrying her billionaire husband David Siegel in 2000.
The "Queen of Versailles" star, 56, revealed in an interview with the Huffington Post in 2013 that Trump invited her to several parties and to his Mar-a-Lago estate in Palm Beach, Florida.
5. Gabriela Sabatini
Gabriela Sabatini, 52, was the former world No. 3 tennis player during the mid-'80s and '90s. In 1989, Trump allegedly dated the Argentinian-born sports star despite being involved with Marla Maples and still being married to Ivana Trump at the time. His relationship with Sabatini reportedly lasted only a month.
6. Ivana Trump
Ivana Trump was married to Donald for 14 years before they divorced in 1992. They shared three children together: Donald Trump Jr., 44, Ivanka Trump, 40, and Eric Trump, 38.
The businesswoman died at the age of 73 in her New York City apartment on July 14 due to an accident involving blunt impact injuries to her torso.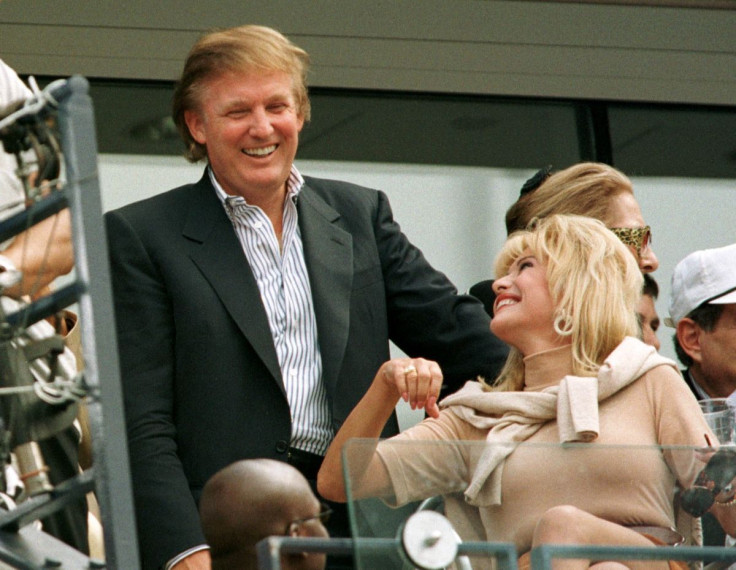 7. Marla Maples
Marla Maples was a former actress and model who married the former president in 1993. Before tying the knot, however, they were involved in a huge scandal as Maples, 58, was allegedly his mistress when he was still married to Ivana.
Her marriage to Trump lasted five years before ending in a nasty divorce in 1999. They share 28-year-old daughter Tiffany Ariana Trump.
8. Melania Trump
Former first lady Melania Trump, 52, married the businessman in 2005, and their marriage has been going strong for 17 years. They first met during a party in 1998 and hit it off.
The couple shares 16-year-old son Barron Trump.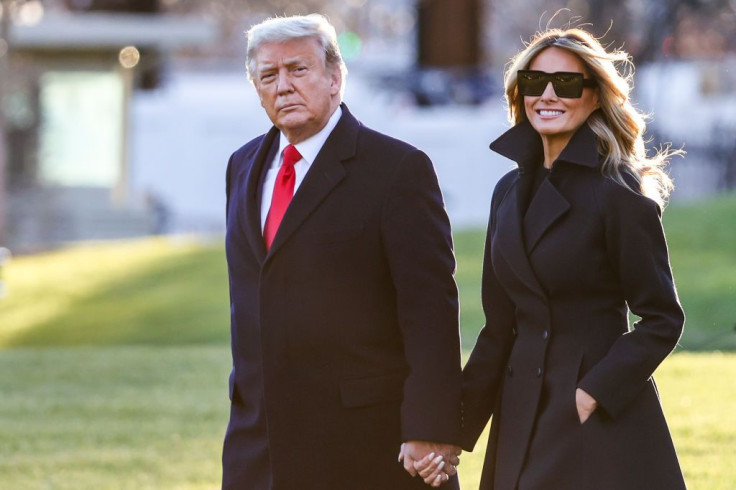 © Copyright IBTimes 2023. All rights reserved.
FOLLOW MORE IBT NEWS ON THE BELOW CHANNELS