Donald Trump Jr Criticizes Adam Rippon's 'Olympic Experience Not About Pence' Comment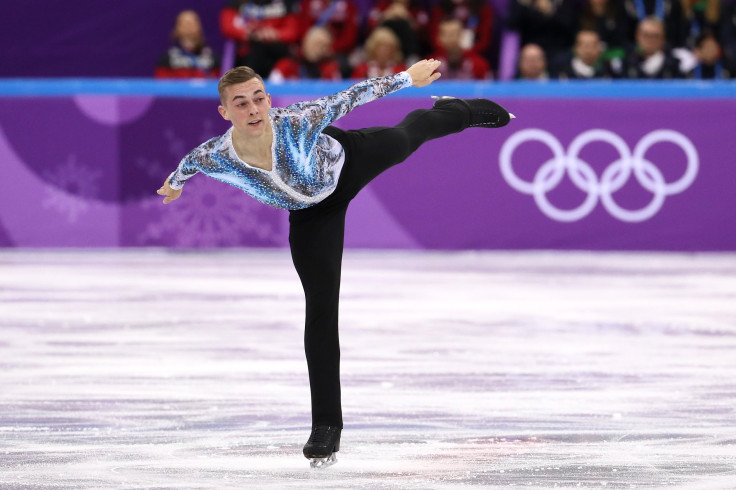 Donald Trump Jr. stood up in defense of Vice President Mike Pence when Adam Rippon, the first openly gay athlete from the United States to participate in the Winter Olympics 2018, said he did not want his experience in South Korea to be all about the man who supported gay "conversion therapy" in the past.
"Really? Then Perhaps you shouldn't have spent the past few weeks talking about him," Trump Jr. tweeted citing an article that featured Rippon's comments. "I haven't heard him mention you once???"
Rippon made no secret of the fact he was against everything President Donald Trump's administration stands for, including Pence's anti-LGBT views.
In an interview last month, Rippon fumed at the mention of Pence's involvement with the Winter Olympics.
"You mean Mike Pence, the same Mike Pence that funded gay conversion therapy? I'm not buying it," he said, ABC News reported.
It is important to mention the rumor, that Pence supports the controversial procedure, began when a statement from his 2000 congressional campaign website surfaced, which read: "Resources should be directed toward those institutions which provide assistance to those seeking to change their sexual behavior."
A spokesman for the vice president, however, emphasized on multiple occasions that Pence did not support "gay conversion therapy."
During the interview, Rippon said: "If it were before my event, I would absolutely not go out of my way to meet somebody who I felt has gone out of their way to not only show that they aren't a friend of a gay person but that they think that they're sick. I wouldn't go out of my way to meet somebody like that."
In keeping with his comments, when the vice presidential office reached out to Rippon to set up a sit-down meeting at the Olympics with Pence, in order to clear the air, he did not accept the offer, Washinton Examiner reported.
Rippon's mother later said her son did not actually "refuse" to meet with Pence, but instead, did not wish to do so before he competed at the event.
Pence did not stop trying to pacify Rippon, as he took to Twitter and posted the following message:
At a press conference Tuesday, Rippon addressed the growing beef between him and the vice president.
"I have no problem talking about what I've said because I stand by it, but I think right now the Olympics are about Olympic competition and the athletes involved," Rippon, who won a bronze Sunday, said at a press conference Tuesday.
"I don't want it to distract from them, and I don't want my Olympic experience to be about Mike Pence. I want it to be about my amazing skating and being America's sweetheart."
He also further explained why he wanted to be recognized for his talent rather than his words.
"I worked really hard to get where I am," Rippon said. "And I didn't get to where I am for being gay or speaking out on different issues. I got to where I am for working really hard. I think that me using my voice has given my skating a greater purpose of more than just something that I enjoy to do. It's given me a voice to reach to young kids."
So far, Rippon has won a bronze medal for his team this week.
© Copyright IBTimes 2023. All rights reserved.