Donald Trump Mexican Comments: Hispanic Republicans Shrug Off 2016 Candidate's Immigrant Controversy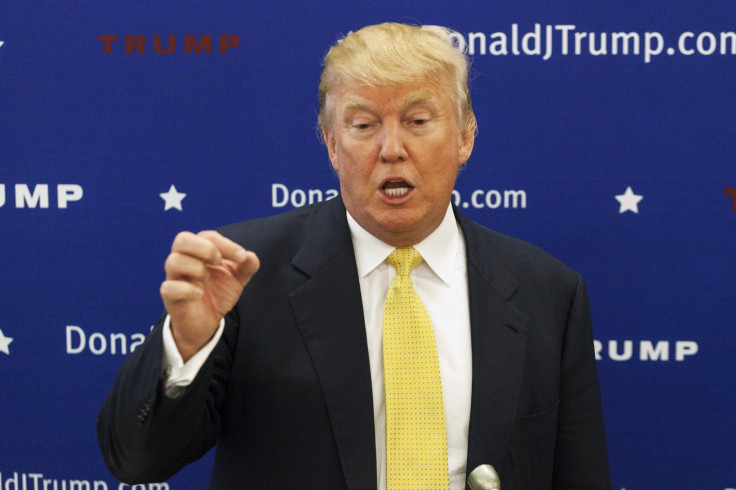 As a presidential candidate, Donald Trump seemed unlikely to generate much of a stir beyond a few raised eyebrows or laughs. Then, he made several choice remarks in New York in mid-June while announcing his run for the White House. Suddenly, the spotlight shone on him.
"They are bringing drugs. They are bringing crime. They're rapists," Trump, who is seeking the Republican nomination, said of immigrants from Mexico. Fellow Republican contenders quickly condemned the oft-mocked business tycoon, distancing themselves -- and their party -- from a man whose comments they categorized as inaccurate, offensive and incendiary, without saying no one, least of all the public, ought to take Trump or his brand seriously.
Underlying these attempts at damage control, however, is a niggling fear that for all the derision, Trump threatens to alienate Hispanic Republicans who could be a linchpin for the GOP in 2016. Even as conservative leaders said downplaying his remarks was the most reasonable thing to do, some members of the Hispanic community suggested unless the party took a stronger stance Trump could actually inflict some damage on the GOP's shot to win back the White House in 2016.
"I don't think that anyone, not even Donald Trump, takes Donald Trump seriously," said Hector De Leon, co-chairman of the Associated Republicans of Texas. "The only way he could possibly hurt the Republican Party in 2016 is if he was a nominee, which is not likely to happen."
But the Rev. Gabriel Salguero, president of the National Latino Evangelical Coalition, suggested Trump's remarks could in fact take an electoral toll on a group that is increasingly recognized as a vital group of swing voters: socially conservative Hispanic voters. "We're watching very, very closely what is being said and what is not being said," he warned. "This was not helpful," he said of Trump's comments. "It did not ingratiate the party with Latino evangelicals."
Salguero said he is strictly independent and his coalition is non-partisan, even as he recognized the power of the group he represented. "We tend to be independent, socially conservative, economically progressive," he said. "Xenophobic rhetoric will alienate the evangelical Hispanic base."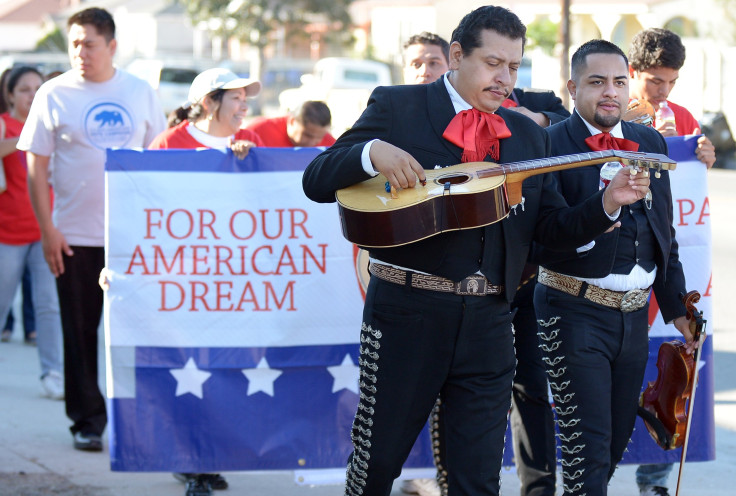 In 2014, 36 percent of Latinos voted for Republican candidates, up from 30 percent in 2012, according to a Pew Research Center analysis. Although most Republicans won state elections in 2014 without capturing the majority of the Latino vote, Republican presidential contenders battling for statewide wins may not have the same luxury of failing to capture this key constituency. As the Pew Research Center has noted, "In 2016, if the battleground states for president remain the same as during the Obama years, the impact of the Latino vote is expected to be more significant."
'Offensive' Comments
It took less than a day after Trump made his remarks for a broad range of Republican leaders and organizations to express their disgust and categorically deny the idea Trump represented the views of the Grand Old Party.
"These kinds of reckless, xenophobic and derogatory statements by Mr. Trump who claims to be a 'Republican,' when in fact he is the antithesis of the principles of our party, offends the entire nation," Gonzalo J. Ferrer, national chairman of the Republican National Hispanic Assembly, said in a statement.
Ben Domenech, founder of the conservative website the Federalist, similarly described the remarks as uncharacteristic of the party's views and dismissed the idea they might carry any weight. "He is a pretend conservative whose presence in the Republican field is offensive enough without adding immigrant-smearing comments," he said. "I'm confident Republican voters will see through Trump's faux-populism as serious candidates take more time to talk about these issues."
The fact Trump's comments were cruelly xenophobic and entirely baseless did little to prevent them from garnering media attention, said Ruben Barrales, CEO and president of GROWElect, a group that works to get Latino Republicans elected to office. In the Mexican-American community and Spanish-language media, "his comments are receiving an undue amount of negative attention," Barreles said, despite the fact, "quite frankly, I don't think he's a serious candidate for president."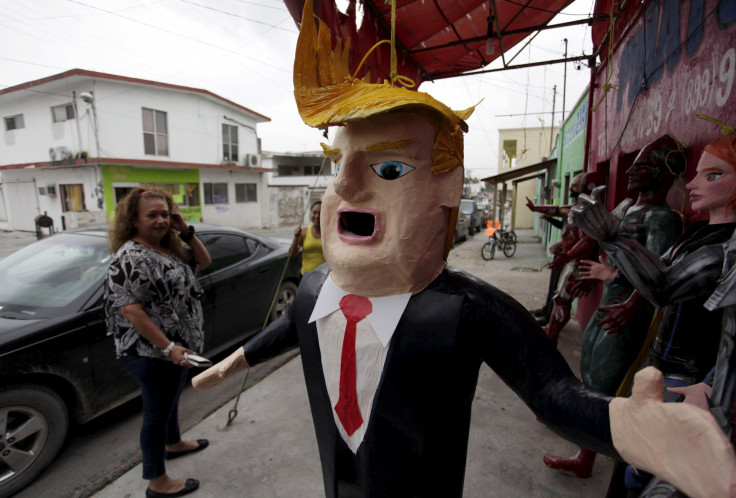 Silent GOP Leaders
Of the horde of presidential candidates vying for the Republican nomination, some have been outspoken, if repetitive, in their reactions against Trump's comments, aiming to deflect negative attention from the party and vouch ostensibly for themselves as better candidates.
"Trump's comments are not just offensive and inaccurate, but also divisive," said Florida Sen. Marco Rubio, the son of Cuban immigrants. "We need leaders who offer serious solutions to secure our border and fix our broken immigration system," he added.
Jeb Bush, a former Florida governor married to a Mexican woman, said he was personally offended by Trump's remarks while Rick Perry, former governor of Texas, declared, "Donald Trump does not represent the Republican Party." He, too, added, "I was offended by his remarks."
Barrales said for leading Republican presidential candidates to speak out rather than for party leaders to pay Trump's comments any mind was the right approach. "I haven't heard one Latino voter ask, 'What has John Boehner said about this?'" he said. Instead, it was more important for more serious Republican candidates to lead policy discussions on "issues that really matter, like immigration reform, education, job creation."
House Speaker John Boehner, who played golf with Trump at links belonging to the latter in August 2013, has been noticeably silent, at least publicly, on Trump's remarks. Trump has also donated $100,000 to the Congressional Leadership Fund, a super PAC that is associated with Boehner, Politico reported.
Meanwhile, although Republican National Committee Chairman Reince Priebus told reporters Trump's comments were "not helpful," he did not condemn them. Instead, he said, "it's not my decision" who runs for the Republican nomination, the Washington Post reported.
While some pointed out that for the Republican leadership to become involved in the primary race was neither necessary nor politically savvy so early in the contest, others saw the lack of reaction as also being a simple matter of morality and dignity.
"For the leadership to comment on Donald Trump would be to dignify his comments and to say that anyone in the leadership position takes those comments seriously," De Leon, of the Associated Republicans of Texas, argued. By remaining silent, he said, "they're saying that those comments do not deserve a reply."
FOR FREE to continue reading
✔️ Unlock the full content of International Business Times UK for free
offer available for a limited time only
✔️ Easily manage your Newsletters subscriptions and save your favourite articles
✔️ No payment method required
Already have an account? Log in
© Copyright IBTimes 2023. All rights reserved.