Is Donald Trump Only US President To Hire Family Members To Administration? A Look At White House Nepotism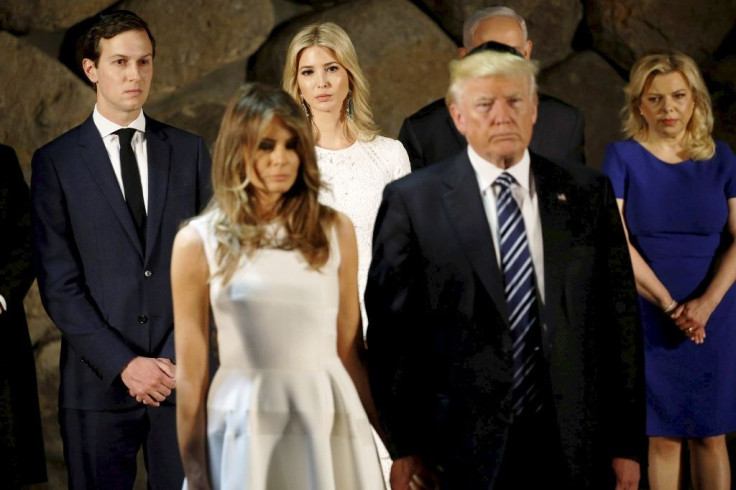 President Donald Trump has come under fire for a number of reasons, one of which is nepotism. Since assuming office Jan. 20, Trump hired his son-in-law Jared Kushner and his daughter Ivanka Trump as his senior advisers, which led to widesperad criticism.
Following Kushner's appointment however, the Justice Department said the move did not violate anti-nepotism laws as the president had "an unusual degree of freedom" in "choosing his personal staff" and that he was not getting paid.
Read: Will Jared Kushner, Ivanka Trump Leave The White House? Couple To Review DC Stay Every 6 Months
The nepotism law was passed in 1967 and stated that "no public official from the president down to a low-level manager at a federal agency may hire or promote a relative." However, there is an exception, which said any employee breaching the law was "not entitled to pay" by the government. Because of this exception, Ivanka could work in her father's administration without getting paid.
Furthermore, Trump's sons Eric and Donald Jr. do not work at the White House. However, speculation says they are using their father's office to boost their business. But, amid all the criticism against Trump, it is only reasonable to ask if he is the only president in the U.S. who was accused of nepotism.
Trump's predecessors such as Bill Clinton and George W. Bush also faced criticism for favoring their family members for their respective administrations. Clinton's move to assign his wife Hillary Clinton with healthcare reform received disapproval from many. Critics also argued George H. W. Bush's presidency proved beneficial for his son, George W. Bush, when he entered the presidential race.
According to the National Constitution Center, the recent presidents were not the only ones to have been accused of nepotism. In 1797, President John Adams appointed his son, John Quincy Adams, as the U.S. minister to Prussia. Apart from that, the president's son-in-law William Stephens Smith was nominated for multiple government positions, despite being involved in land speculation schemes.
Read: Trump Says Kushner Russia Investigation A Fake News Contact Controversy
The most famous example of a commander-in-chief hiring a family member was of President John F. Kennedy, who nominated his brother Robert Kennedy as attorney general in 1961. At the time, the nomination became controversial and critics argued he was not qualified for the post as he lacked legal experience.
Kennedy appeared to make fun of Robert's hiring by saying he nominated him "to give him a little experience before he goes out to practice law," according to the Huffington Post. The report also noted that Kennedy himself was apprehensive about taking in Robert, but went ahead with his decision because of the insistence from his father Joseph P. Kennedy. Nation Magazine reportedly called the nomination "the greatest example of nepotism this land has ever seen."
Other former presidents hiring family members to the White House during their administration include James Madison, James Monroe, Andrew Jackson, John Tyler and James Buchanan, according to National Constitution Center. Zachary Taylor, the 12th president of the country, took in his brother and son-in-law as unofficial presidential advisers. The 18th President Ulysses S. Grant hired direct relatives on the government payroll or at the White House.
© Copyright IBTimes 2023. All rights reserved.