Donald Trump-Owned Companies Sought To Import Thousands Of Foreign Workers: Report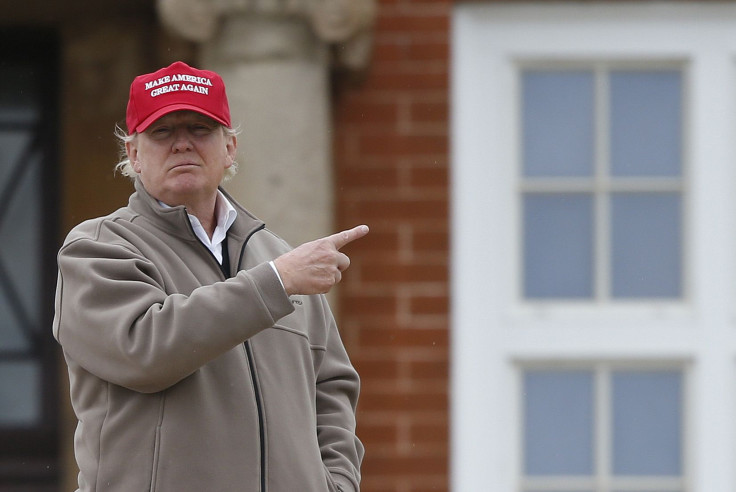 Donald Trump is running for president with a message of bringing jobs back to the U.S., but at many of his businesses the Republican real-estate mogul has had a habit of importing foreign workers. Trump owns companies that have sought to import at least 1,100 foreign workers on temporary visas since 2000, according to U.S. Labor Department data reported by Reuters. In July alone, a Trump-owned resort in Florida applied to import 70 foreign workers to serve as cleaners, cooks and wait staff.
Although Trump's presidential campaign has been short on providing specifics to date, it has been built in large part on the concept of keeping jobs in the U.S. or bringing those already sent overseas back here. "I will be the greatest jobs president that God ever created," he said while announcing his candidacy June 16. "I will bring back our jobs from China, Mexico and other places. I will bring back jobs and our money."
But as a businessman, Trump's job creation has gone largely in the opposite direction. Nine companies majority-owned by Trump have sought to bring in foreign cooks, laborers, vineyard workers and wait staffers through temporary work-visa programs administered by the Labor Department, Reuters reported. Additionally, records showed two of his firms, Trump Management Group LLC and Trump Model Management, have sought visas for nearly 250 foreign fashion models.
Data show Trump is likely importing a large number of Mexican immigrants through the visa programs. His companies have largely brought in the temporary workers via the H-2B visa program, which brings in mostly workers from Mexico. Mexicans made up more than 80 percent of the 104,993 admissions to the U.S. on H-2B visas in 2013. The Trump firms have sought at least 850 H-2B visa workers.
To hire foreign workers through the H-2B program, companies must prove the jobs are seasonal and that they tried and failed to hire Americans for the positions. Various U.S. government watchdogs have criticized the temporary visa programs over the years, saying they fail to protect both American and foreign workers.
Trump's hiring practices may not jibe with his message of bringing jobs back to the U.S., but they are hardly unusual in the hospitality industry. A 2010 population survey by the Brookings Institution, a think tank in Washington, found more than 217,000 foreign-born workers are employed in the accommadation industry and over 1.2 million foreign-born workers are employed in the food-service industry. The data don't break down the figures by nationality or legal status, although a Southern Poverty Law Center survey found that Latino immigrants are most often employed in doing cleaning, construction, factory and restaurant work.
© Copyright IBTimes 2022. All rights reserved.
FOLLOW MORE IBT NEWS ON THE BELOW CHANNELS