Donald Trump Presidential Win: Yale University Professor Cancels Exam As Students Unhappy About Politics And Education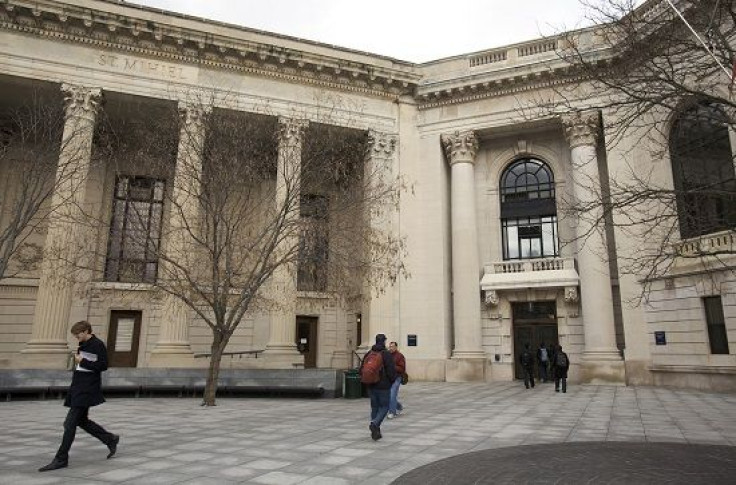 Tuesday's presidential election results have left the country divided, with Democratic nominee Hillary Clinton winning the popular vote but Republican Donald Trump winning the election with 306 electoral votes. Due to a variety of reactions from his students during the election, a Yale University professor gave students the option to skip their midterm, the New York Post reported Wednesday.
The economics professor, who has not been named, sent out an email to students as the presidential election was in progress notifying students of his decision. He explained that several students reached out to him expressing their overwhelming emotions over the election returns.
"The ones I find most upsetting are those who fear, rightly or wrongly, for their own families. These students are requesting that the exam be postponed. On the other hand, I am sure that many students have sacrificed to prepare for the test…Therefore, I am making the exam optional," he wrote.
The decision will not put the students' grades at risk as the professor explained that he will "calculate each student's grade both with and without" the exam.
While some students were pleased with the decision others were annoyed with a professor's choice to forgo their education due to emotions. A New York Law School student felt like it was a waste of their money when their professor decided to have an open discussion about the election during class. "The syllabus is being tossed out the window today so everybody can grieve [sic] and vent their *feelings* … That's around $770 of education just today that I'm not getting," the student tweeted during a conversation with The College Fix.
Other students across America expressed their feelings towards election results by walking out of class.
Prior to the election results Morning Consult/POLITICO exit data concluded that both Democrat and Republicans voters were experiencing a variety of emotions about the presidential election. While 85 percent of voters said they just wanted it to be over, 50 percent experienced sadness and 39 percent claimed they were depressed.
© Copyright IBTimes 2023. All rights reserved.