Who Are Donald Trump's Children? Tiffany, Ivanka, Barron And More Facts About The First Family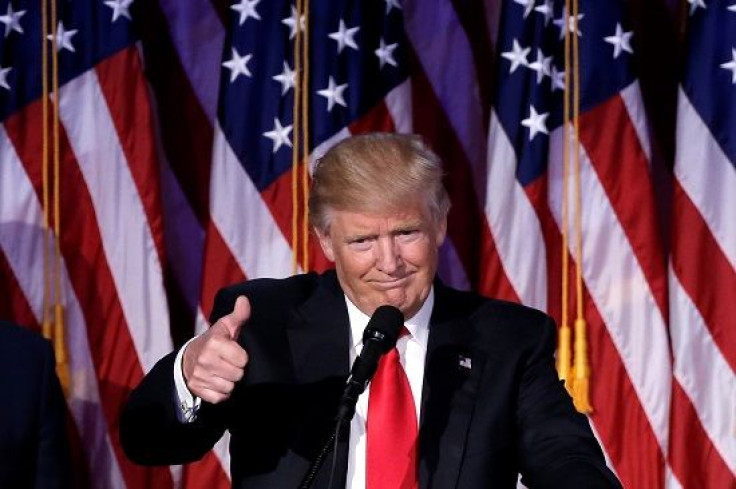 Donald Trump will officially take office on Jan. 17, 2017, and with him comes several family members. After marrying Ivana Trump in the late 1970s and later romancing Marla Maples, Trump is currently married to Melania Trump. The president-elect has been married three times and has a total of five children. Below are some facts about a few of the members of the first family.
Donald Trump Jr.
Donald Trump Jr. is the oldest offspring of the president-elect. He is the firstborn of the Republican and former model Ivana Trump and is a graduate of the University of Pennsylvania. At 38 years old, he is married to former model Vanessa Haydon and the two have five children together.
Ivanka Trump
The 35-year-old who is friends with Chelsea Clinton is the second child born to Donald and Ivana Trump. Married to real estate developer Jared Kushner with three children, the University of Pennsylvania graduate sits on the executive board of the Trump Organization.
Eric Trump
Working alongside his older brother and sister as executive vice president of the Trump Organization, Eric Trump is the last child that Donald Trump shares with Ivana Trump. Married to CBS producer Lara Yunaska, the 32-year-old raises money for terminally ill children through the Eric Trump Foundation and is credited with creating Trump Winery.
Tiffany Trump
Often referred to as "The Other Trump," Tiffany Trump is the youngest daughter of the family and Trump's only child with Marla Maples. She is a recent graduate of the University of Pennsylvania and has apparently struggled to stand confidently alongside her older siblings. On Election Day Trump told "Fox and Friends" that his daughter has some work to do. "I'm very proud of my children. I mean, I'm just looking at them right now, as an example for your show," he said. "But I'm very proud, because Don and Eric and Ivanka and — you know, to a lesser extent 'cause she just got out of school, out of college — but, uh, Tiffany, who has also been so terrific," he stated.
The 23-year-old who grew up in California has interned for Vogue and is known for documenting her luxurious lifestyle on Instagram. She once dabbled in the music industry and released an autotuned song called "Like a Bird."
Barron William Trump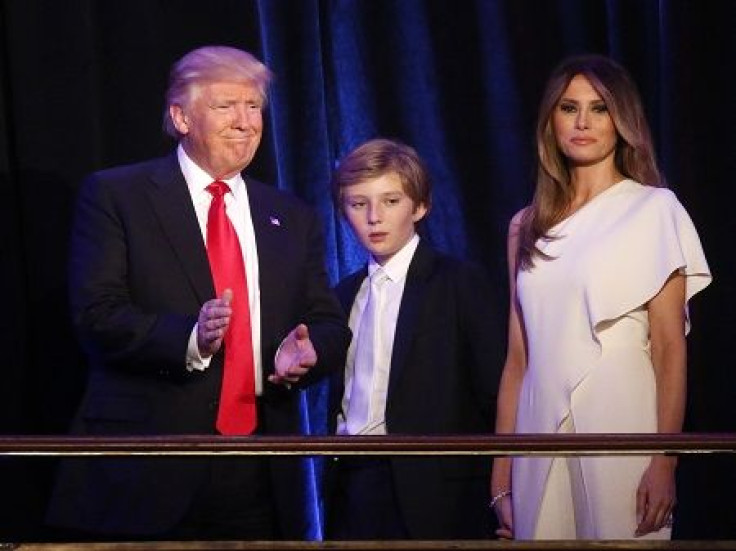 Barron Trump is the youngest Trump and the only child Donald Trump shares with third wife and first lady to be Melania Trump. Trump has stated that his 10-year-old son is skilled when it comes to technology. During a presidential debate addressing cyber security, he told the crowd Barron Trump "is so good with these computers, it's unbelievable." The boy is also fluent in Slovene and enjoys wearing suits like his father.
© Copyright IBTimes 2023. All rights reserved.