Donald Trump Says Unlikely To Have Good Relationship With British PM David Cameron, Slams London Mayor Sadiq Khan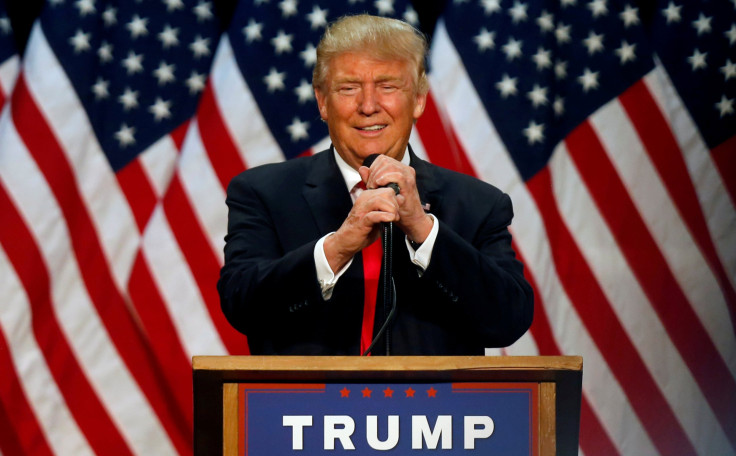 UPDATE: 6:42 a.m. EDT — A spokesman for David Cameron said Monday that the British Prime Minister stands by his comments made against Donald Trump's proposal for a temporary ban on Muslims entering the United States. The spokesman also reportedly said that Cameron would work with whoever is the next U.S. president as he is committed to maintaining the special relationship with Washington.
Original story:
Donald Trump warned he is unlikely to have a good relationship with British Prime Minister David Cameron if he became the next U.S. president. Trump's disapproval of Cameron was in response to the latter's comments late last year over Trump's proposal to ban Muslims from entering the United States.
Cameron had criticized Trump in parliament in December 2015, calling him "stupid, divisive and wrong." Earlier this month, Cameron refused to withdraw his comment but said that Trump deserved respect for becoming the leading contender for the Republican nomination for president.
In an interview with Piers Morgan for ITV's "Good Morning Britain" Monday morning, Trump dismissed Cameron's remarks, saying: "It looks like we're not going to have a very good relationship.
"I hope to have a good relationship with him, but it sounds like he's not willing to address the problem either," Trump, who also supports the campaign for Britain to leave the European Union, said.
The presumptive Republican presidential nominee also took aim at Sadiq Khan, London's new mayor, calling him "ignorant" for comments he made after being elected. Khan, who is the first directly elected Muslim mayor of a Western capital city, previously warned that Trump's views on Islam "could make both our countries less safe."
Trump reportedly said Monday that he "didn't care" about the London mayor and thought his statements were "very rude."
"He doesn't know me, never met me, doesn't know what I am all about. I think they are very rude statements. Frankly, tell him I will remember those statements. They are very nasty statements," he added.
When asked about the proposed ban on Muslims, Trump told ITV: "We have a tremendous problem with radical Islamic terror. The world is blowing up and it's not people from Sweden that's doing the damage okay. So we have a real problem."
© Copyright IBTimes 2023. All rights reserved.