Donald Trump Serious About Launching Own Social Media Platform, Lara Trump Says
KEY POINTS
Lara Trump confirmed that Donald Trump is working on his own social media platform
The ex-POTUS wants a space where everyone will feel "welcomed" and won't have to worry about "fact-checkers"
This comes two months after Trump was banned from Twitter, Facebook, Instagram and other social media platforms
Donald Trump's daughter-in-law, Lara Trump, said the former president plans to launch a social media network "where everyone can feel welcomed" after he was permanently banned from Twitter and other platforms.
Lara weighed in on her father-in-law's potential plan during an interview on "The Water Cooler with David Brody." This comes after a Trump spokesperson told Fox News Sunday that the former president will be "returning to social media in probably about two or three months" with "his own platform."
"What I can tell you is that, obviously Twitter, Facebook, Instagram there are a lot of social media outlet that have proven to suppress the voices of conservatives and so I think that we have all felt like 'Gosh, wouldn't it be nice if there will be a platform available that will allow us to say what we want,'" she told CBN commentator David Brody in a clip shared on Twitter.
Lara said Trump is aiming to have a platform where everyone can say or share whatever they want.
"I won't break any news here, but I know that it's something my father-in-law has been working on and he is taking it you know really seriously and he wants a space where everyone can feel welcomed, where people don't feel like, you know the fact-checkers are gonna be all over them even though these things are factual often times that the facts checkers get on," she said.
"So I think it's gonna be really exciting to see sort of these next phase from my father-in-law. We know anything that he does, the media is on top of it on seconds, so I think they're gonna be excited to see what's in store for Donald Trump coming up," she added.
Trump was banned from various social media platforms, including Facebook, Twitter, Instagram and YouTube, following the Capitol riots in January. However, the suspension apparently did the ex-POTUS good, according to Jason Miller, a longtime adviser and spokesperson for Trump's 2020 campaign.
"The president has said he feels happier now than he's been in some time," he told the U.K.'s Sunday Times last month. "He's said that not being on social media, and not being subject to the hateful echo chamber that social media too frequently becomes, has actually been good."
However, Miller recently confirmed that Trump has already started working on his own platform. During his interview on Fox's "MediaBuzz" Sunday, Miller said Trump has been approached by several companies regarding the new social media network and is now in talks with teams.
"This is something that I think will be the hottest ticket in social media," Miller said. "It's going to completely redefine the game, and everybody is going to be waiting and watching to see what President Trump does, but it will be his own platform."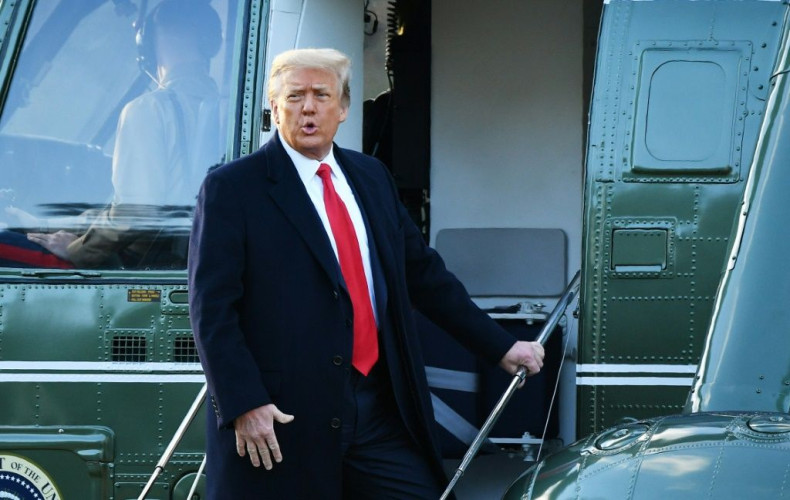 © Copyright IBTimes 2022. All rights reserved.