Stripped Of Social Media, Trump Remains Defiant
Even without access to his megaphone platform of Twitter, President Donald Trump is still as brazen as ever as his tenure in the White House enters its waning days.
Amid threats of a second impeachment and spurned by one-time congressional allies after last week's violent assault on the Capitol, the outgoing president is vigorously taking on the social-media companies that have banned him from the platforms that have been instrumental in rallying his supporters.
In other words, Trump seems to have no intention of resigning — in any sense of the word.
As Trump begins his first extended silence on Twitter, San Francisco police are at the ready for expected protests at the social-media company's headquarters. Twitter disabled the president's account in the wake of last week's riots, which many say were the direct result of Trump's rallying cry.
Although there has been no official announcement of protests, rumors are swirling on Twitter itself, though the corporation's building has been virtually vacant for months due to the COVID-19 pandemic.
According to an ABC News/Ipsos poll released Sunday, more than half of Americans believed Trump should be removed from office before his term ends in just nine days. Two-thirds said he was at least somewhat responsible for last week's rioting.
Even as the president seeks to salvage his legacy with a trip to Texas to tout his hardline policies on illegal immigration, his stop at the Alamo, where independence-minded Texans were once famously defeated by Mexico, will be symbolic of Trump's own self-styled defiance.
Amid calls for impeachment, even by Republicans, and talk of enacting the 25th Amendment, the president has accepted no responsibility for last week's insurrection.
Instead, White House insiders say Trump's rage has been directed at the loss of his social-media platforms, including Facebook, Instagram, YouTube. The scope of his anger broadened Sunday when tech giants Amazon, Apple and Google pulled the plug on Twitter-alternative Parler.
Vice President Mike Pence, one of the president's most ardent supporters, has been vilified on social media for carrying out his constitutionally mandated duties in certifying President-elect Joe Biden's win in the Electoral College.
Trump's literal overnight fall from political grace continues to reverberate as he is no longer a frontrunner for his party's 2024 nomination
"What I've heard from fellow Republicans is that they've had enough," former New Jersey Gov. Chris Christie, told ABC's "This Week" on Sunday, saying Trump's conduct is grounds for impeachment. "If inciting to insurrection isn't, then I don't really know what is."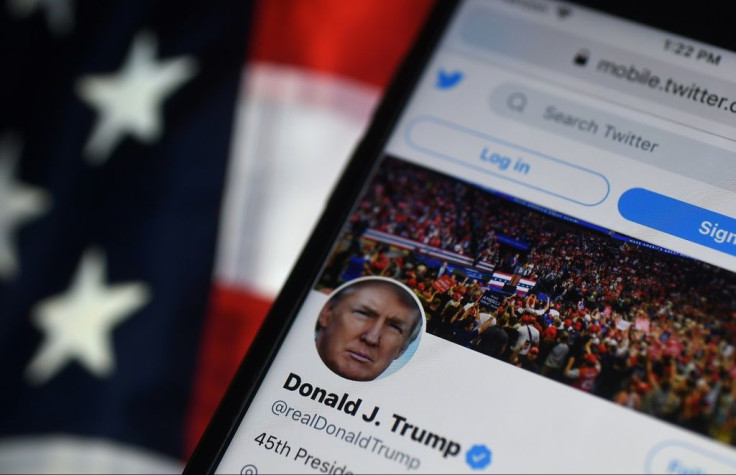 © Copyright IBTimes 2023. All rights reserved.
FOLLOW MORE IBT NEWS ON THE BELOW CHANNELS