Donald Trump Slammed For Speech On Rosa Parks' Protest Against Racism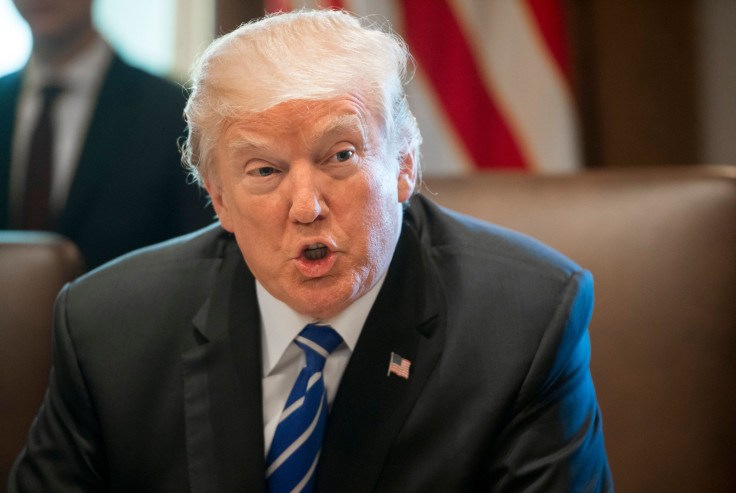 President Donald Trump in his weekly address on Friday talked about the legacy of civil rights activist Rosa Parks on the anniversary of Parks' arrest in 1955 for her refusal to give up her seat to a white man on a city bus.
The president on Saturday posted a video of the address from his Twitter account. However, his praise of Parks did not meet with a lot of enthusiasm on Twitter, with users slamming him for his hypocrisy in denying housing to black people and criticizing black NFL players.
In the video posted on Twitter, Trump praised Parks' "courageous" act of resistance and its broader impact:
"Her courageous act inspired a young Christian pastor, the Rev. Martin Luther King, Jr, along with thousands of others in Montgomery to join the movement and boycott the city bus service . . . Soon millions of others across the country joined the Civil Rights Movement and helped secure the freedom and the equality that is every American's birthright.
"Rosa Parks's legacy continues to inspire our citizens to pursue a better tomorrow and to build a country where every American child — no matter their skin color — can live without fear, dream without limits and take their rightful place in the great story of our nation."
Twitter users slammed the president for the video saying the NFL players he criticized frequently for their national anthem protests were following Parks' lead.
The Washington Post in an analysis piece also talked about the contrast between Trump's message about Parks and his treatment of NFL players.
"To his critics, the president's refusal to grant NFL players the recognition that he has given to Parks suggests that his actions aren't because he fails to comprehend the magnitude of their protests, but rather that he simply desires not to, " the article said.
Trump's critics on Twitter had another bone to pick with respect to his speech. Several users brought out the history of his housing discrimination practices against minorities, specifically black people.
Last month, the FBI released hundreds of pages of its notes about the 1970s investigation of alleged racial discrimination in housing units owned by Trump Management Co., run by President Trump's late father, Fred Trump.
According to a report in Politico, the files included dozens of interviews the conducted with tenants, management and employees in Trump buildings seeking indications that minority tenants were denied accommodation in housing complexes.
Many of those who were interviewed said they did not see any discrimination. However, some accounts talked about black applicants who were told that there were no apartments available while white people were given the leases on the same apartments.
Trump in a book in 1987 denied any racial discrimination but said his managers tried to keep out certain kinds of tenants from the buildings. "What we didn't do was rent to welfare cases, white or black," Trump said, according to Politico.
© Copyright IBTimes 2023. All rights reserved.