Donald Trump Sparks Health Concerns But Critics Dismiss Them
KEY POINTS
Donald Trump sparked health concerns due to his breathing pattern
Twitter dismissed Donald Trump's health
Donald Trump has been accused of genocide
Donald Trump has sparked health concerns lately but his critics do not care.
Many noticed that the president sounded severely out of breath in his conferences. Palmer Report noted that for the third day in a row, the POTUS bailed on his own briefing and asked others on stage to answer the rest of the questions.
If there was no virus, Trump's breathing pattern would still raise questions about his health. Many are wondering if the stress of his job, his age and his poor diet have to do with the POTUS' condition.
"What is going on with Donald Trump's health now? Is this guy near death, or does he merely look and sound like he's near death?" Bill Palmer asked.
Palmer shared a link of the article on Twitter and several reacted to it. Several just dismissed Trump's health and they wished that he was indeed sick.
"I hope he has cancer," @pFQkvAc1T55YRsU commented.
"Impeached trumps health?? I really don't care. Do you!" another added.
"I seriously hope so. I know that's kind of mean, (understatement) but that's how I feel. It would solve a lot of issues. But then the sitting president would be someone who would be better placed on the front of a knitting pattern, modelling an old fashioned sweater," @MabyPaul opined.
Meanwhile, another hoped Trump is well because he wanted to see the POTUS in jail instead of a hospital bed.
A different user also questioned Palmer for asking about Trump's health. The netizen was wondering about the writer's motive.
"Are you raising this out of concern for the President or, possibly of concern for a leaderless nation? Or most probably to start another viral rumor? I guess it's the latter," @FerrisMurry wrote.
In related news, Trump was accused of genocide for withholding supplies. Several netizens also felt that the POTUS was letting Americans die unnecessarily due to his delayed response to coronavirus.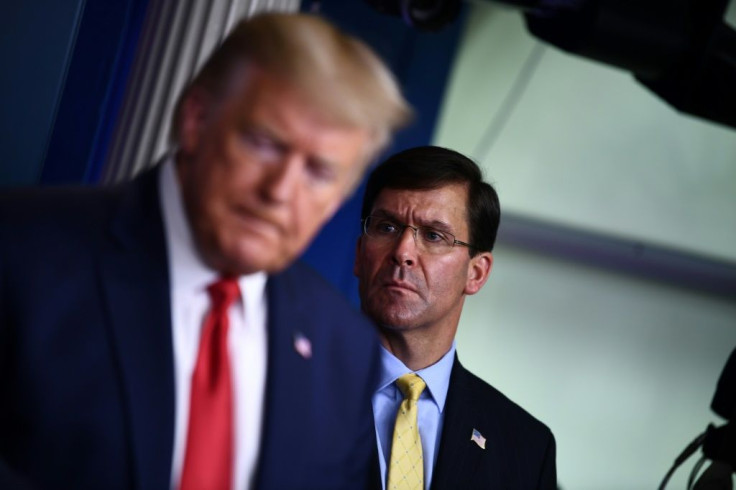 © Copyright IBTimes 2023. All rights reserved.