Donald Trump vs. Republicans: Former President Slams Lindsey Graham Over Comments About Jan. 6 Rioters
Donald Trump attacked one of his most loyal supporters Tuesday, slamming Sen. Lindsey Graham, R-S.C., as a "RINO," or a Republican in name only.
Trump lashed out at Graham for comments the longtime senator made Sunday on CBS' "Face the Nation." Graham had dismissed the idea of extending pardons to the Jan. 6 rioters as "inappropriate."
"Well, Lindsey Graham's wrong. I mean, Lindsey's a nice guy, but he's a RINO," Trump said in an interview with Newsmax.
"Lindsey Graham doesn't know what the hell he's talking about if he says that."
Trump described the rioters now in custody as "patriots."
In a statement to The Washington Post on Wednesday, Graham did not directly address Trump while clarifying his position on pardons for the Capitol rioters.
"All Americans are entitled to have a speedy trial and their day in court, but those who actively engage in violence for whatever political cause must be held accountable and not be forgiven," said Graham.
Trump's promise to pardon participants in the Capitol riot has forced Republican lawmakers to scramble. Moderate Republicans like Sen. Susan Collins of Maine and Gov. Chris Sununu of New Hampshire have both ripped the idea of pardons.
Senate Majority Leader Mitch McConnell said he does not support shortening the sentences for those who pleaded guilty.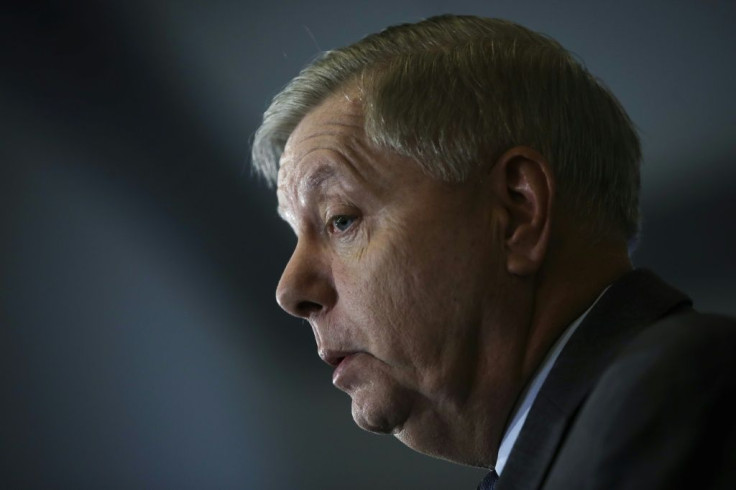 Republicans remain divided in how they handle conversations about the events on Jan. 6. Several House members have echoed Trump's sympathy for the rioters by describing them as political prisoners and tourists, or by echoing conspiracy theories that the FBI was responsible for staging the riot. They have been greeted with support from pro-Trump figures like Fox News host Tucker Carlson.
In his interview with Newsmax, Trump again downplayed the violence at the Capitol, claiming the sentences for those charged have been out of proportion. Five people died and dozens of police officers were left injured in the Jan. 6 riot.
According to a Politico analysis, the average median sentence for convicted rioters was 45 days and the majority are being charged with misdemeanors. At sentencing, several federal judges have been critical of the light sentences for rioters.
Graham has wavered in his opinion of Trump. He was among the Republicans initially critical of Trump for his incitement of the rioters. On the 2016 presidential campaign trail, Graham had famously called Trump "a race-baiting, xenophobic, religious bigot."
But Graham has still remained loyal to Trump, who remains the face of the GOP. Graham has repeatedly emphasized that the future of the Republican Party lay with Trump and has even turned on McConnell, warning that he would not support him as the Senate leader if he continued to refuse to make peace with the former president.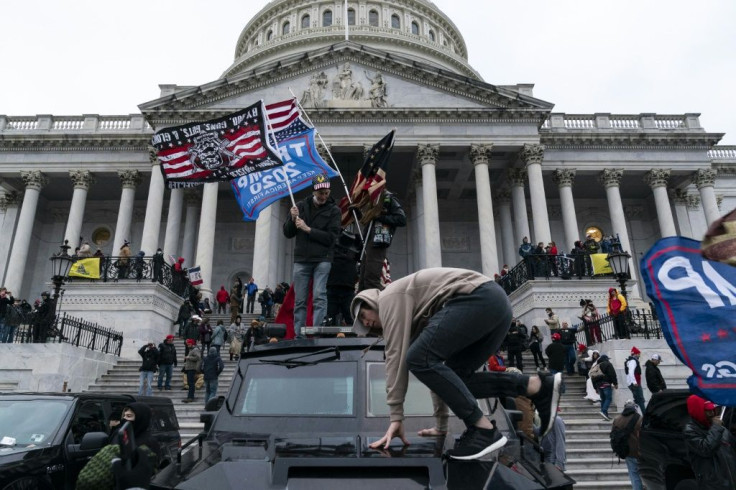 © Copyright IBTimes 2023. All rights reserved.
FOLLOW MORE IBT NEWS ON THE BELOW CHANNELS