Jonah Goldberg, Stephen Hayes Blame Fox News Resignation On Tucker Carlson's 'Patriot Purge'
Fox News commentators Jonah Goldberg and Stephen Hayes have quit the network. They are citing Tucker Carlson's "Patriot Purge" documentary as the reason for their exit.
On Sunday, the conservative contributors claimed "irresponsible voices" like Carlson and the debut of his documentary were the final straw that brought them to resign from their positions.
"Fox News still does real reporting, and there are still responsible conservatives providing valuable opinion and analysis," the men wrote in a blog post on The Dispatch. "But the voices of the responsible are being drowned out by the irresponsible."
The "Patriot Purge" is a three-part series about the deadly Jan. 6 Capitol riot, which landed on the Fox Nation streaming service and was promoted on Fox News. The documentary is based on conspiracy theories that essentially defend former President Donald Trump's supporters who attacked the Capitol.
During the 45th president's time in office, Goldberg and Hayes noted that "some of Fox's top opinion hosts amplified the false claims and bizarre narratives of Donald Trump or offered up their own in his service."
After Trump lost the election, the two contributors stayed in their positions because they were under the impression the network would be able to recover its independence. However, Goldberg revealed the release of "Patriot Purge" was "a sign that people have made peace with this direction of things, and there is no plan, at least, that anyone made me aware of for a course correction."
Although the men disagree with Carlson's reporting methods, he continues to be the network's most-watched primetime host.
In an interview with the New York Times, Carlson described Goldberg and Hayes' resignation as "great news," and added, "Our viewers will be grateful."
Despite their differences with the network, Hayes and Goldberg were appreciative of their time as commentators.
"We remain grateful for the opportunities we've had at Fox and we continue to admire many of the hard-working journalists who work there," Hayes and Goldberg stated.
"This is our last recourse. We do not regret our decision, even if we find it regrettably necessary."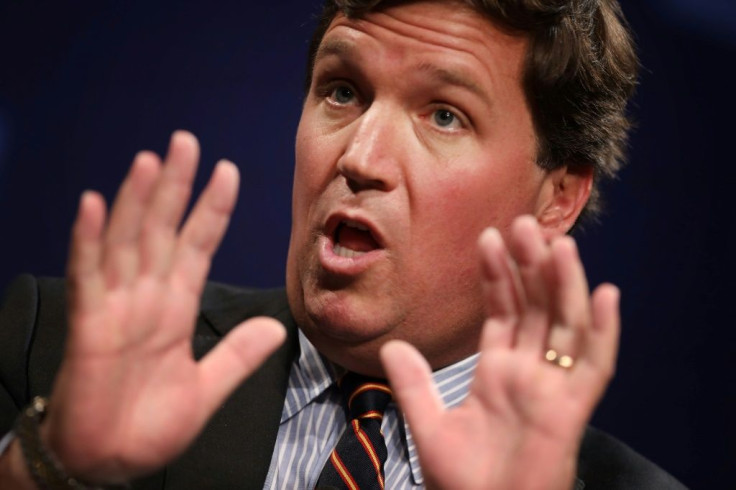 © Copyright IBTimes 2022. All rights reserved.
FOLLOW MORE IBT NEWS ON THE BELOW CHANNELS