Donald Trump's Net Worth Drops By $1 Billion During US Coronavirus Pandemic
KEY POINTS
President Donald Trump remains in danger of losing his billionaire status this year as COVID-19 destroys the property revenues that are the core of his wealth
Trump's net worth plunged by $1 billion in only one month, which was March, said Forbes
Projecting ahead means Trump will sink below billionaire status by the second-half of the year
Since President Donald Trump refuses to make public his annual tax returns, estimates of his personal net worth are a matter of informed conjecture.
Today, Forbes estimated Trump's wealth to have plunged by $1 billion to only $2.1 billion, as of the pandemic month of March. Forbes said Trump's wealth plunge took place in less than a month, or from February to March. Forbes cautioned Trump's net worth will change again "as every index performs like an electrocardiogram." The implication is Trump will again see a reduction in his remaining wealth in the coming months if COVID-19 runs rampant throughout the United States.
This means, on Forbes' 34th annual world's billionaires list released April, Trump ranks 1,001st compared to 715th in 2019. Forbes said there are 2,095 billionaires in its 2020 rankings compared to 2,153 in 2019. The total combined net worth of these billionaires comes to $8 trillion compared to the $8.7 trillion in 2019.
"The world richest are not immune to the devastating impact of the coronavirus," said Kerry Dolan, Assistant Managing Editor of Wealth, Forbes. "The drop in the number of billionaires this year reflects the economic impact the pandemic is already having."
Forbes pointed out the core of Trump's empire is his commercial real estate holdings. Before COVID-19 reduced the pace of U.S. business growth to a crawl, Trump's properties were worth an estimated $1.9 billion after deducting debt. By March 18, this amount had plummeted to $1.2 billion.
The pain the real estate slump is inflicting on Trump's wealth is illustrated by the sad fate of his 125,000 square feet of retail real estate near Fifth Avenue in Manhattan. This normally well-visited location is now a virtual ghost town. Revenues from the rent of office space have plunged due to the work-from-home option increasingly favored by more and more firms.
According to Deutsche Bank, which lent Trump money when no other bank would, the president wasn't a billionaire in 2005. The bank said Trump was only worth $788 million and not $3 billion as he claimed at the time. They also found out Trump was overvaluing his assets by as much as 70%.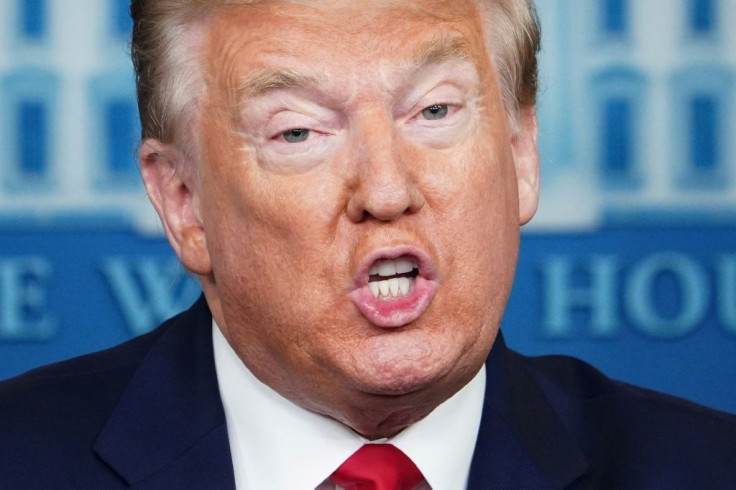 © Copyright IBTimes 2023. All rights reserved.