Donald Trump's Russia Comments Condemned, Called 'Shocking And Dangerous'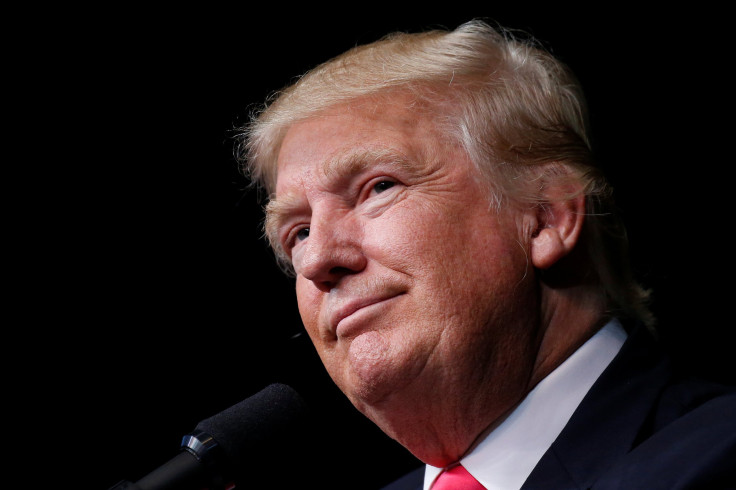 Donald Trump's comments on Wednesday, where he appeared to urge Russia to leak and publish Hillary Clinton's private emails, have roundly been condemned as "shocking and dangerous." Several U.S. officials, including a former CIA director, a former NATO commander, and a former ambassador to Russia, have spoken out against the Republican presidential nominee.
"He asked the Russians to interfere in American politics. Think about that for a moment," Leon Panetta, former CIA director, who was President Bill Clinton's chief of staff and also served in President Obama's cabinet, said Wednesday night during a speech at the Democratic National Convention in Philadelphia. "Donald Trump, who wants to be president of the United States, is asking one of our adversaries to engage in hacking or intelligence efforts against the United States to affect our election."
"As someone who was responsible for protecting our nation from cyberattacks, it's inconceivable to me that any presidential candidate would be this irresponsible. Donald Trump cannot become our commander in chief," he added.
Earlier on Wednesday, Trump, during a press conference in Florida, said Russia should "find the 30,000 emails that are missing" from Hillary Clinton's email account, referring to the personal server Clinton used while she was secretary of state.
"I think you will probably be rewarded mightily by our press. Let's see if that happens. That will be next," Trump, who has, in the past, spoken with admiration about Russian President Vladimir Putin's political strength, said.
Even now, the New York billionaire refused to back down. Soon after Panetta spoke, the Trump campaign released a statement, accusing the former CIA chief of turning a blind eye to "Hillary Clinton's enablement of foreign espionage with her illegal email scheme."
"He better than most should know how many lives she put at risk," senior Trump adviser Stephen Miller said. "At the same time, Panetta ignored Hillary Clinton's rush to war in the Middle East and her deadly and calamitous invasion of Libya which further proves her a reckless risk too grave for any American family."
Panetta, however, is far from the only one slamming Trump for his remarks.
Retired US admiral James Stavridis — a former NATO commander who was briefly vetted for vice-president by Clinton — condemned the remarks as "shocking and dangerous."
"In addition to the obvious domestic political implications of essentially inviting interference in our election, they will further undermine European confidence in the reliability of the US as an ally – particularly in the face of Russian adventurism," Stavridis told the Guardian.
Michael McFaul — a former U.S. ambassador to Russia — also said he was taken aback by Trump's comments.
"I just find it deeply troubling that any American, let alone one running for president of the United States, would encourage Russian espionage. That's just, is unprecedented to me," McFaul told NBC News.
© Copyright IBTimes 2023. All rights reserved.