Donald Trump's Scotland Golf Courses Pictures: They're Beautiful, But Might Be Losing Money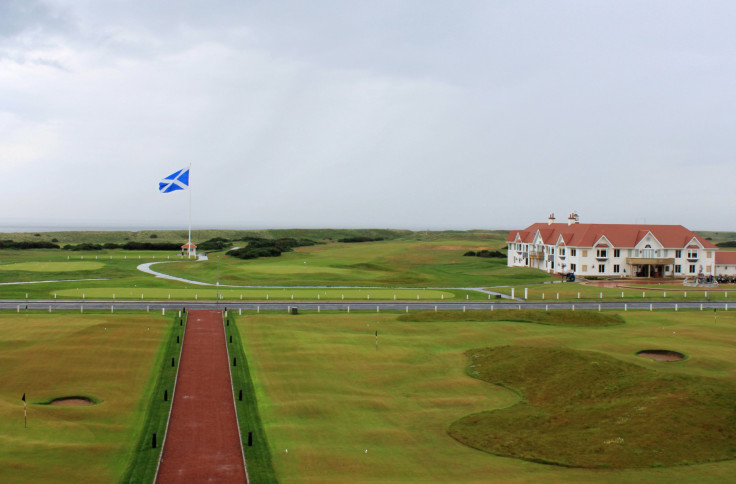 In the midst of a fundraising crisis and after firing his campaign manager this week, presumptive Republican presidential nominee Donald Trump is set to fly to Scotland Friday, which, by the way, has zero votes in the electoral college. He's there to check out Trump Turnberry Resort, his top golf course, set to reopen after an extensive redesign.
Turnberry is a beautiful, historic course, ranked as one of the top 25 in the world by Golf Digest. He bought it in 2014, and the prestigious course that has hosted the British Open four times became the crown jewel in Trump's portfolio of a dozen golf courses. Trump has said he spent nearly $300 million on whipping Turnberry back into shape.
If you look at photos, you have to agree the property is beautiful.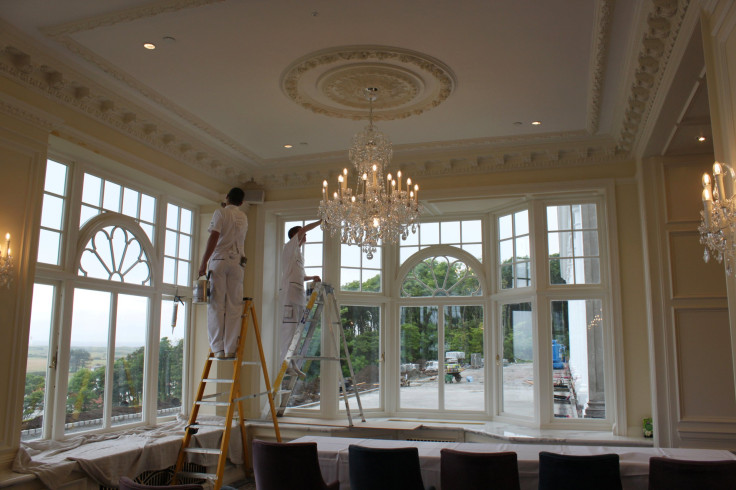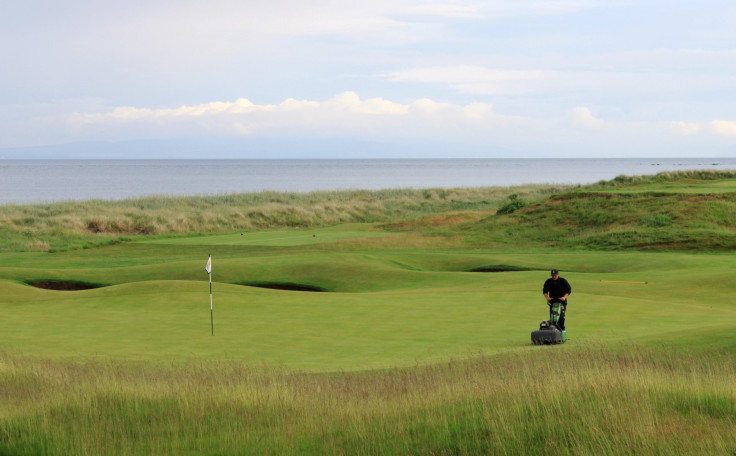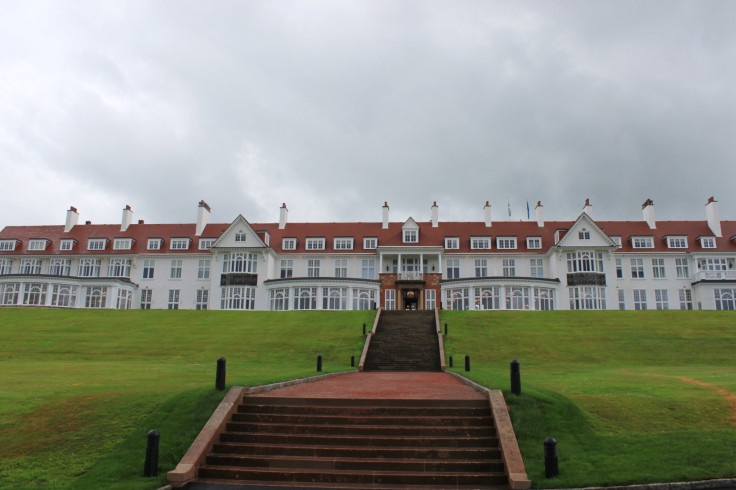 Trump has touted his investments in golf, and in his Federal Election Commissions filing earlier this week, he pegged the value of his courses to be at least half a billion dollars. Some are skeptical about that.
Reuters reported Thursday in a special investigation that his golf investments might even lose money.
"A Reuters examination of them shows that Trump has likely lost millions of dollars on his golf projects. The analysis shows high costs and modest current valuations," the news service wrote. "Using conservative estimates of the amount Trump has spent, he may be breaking even or making modest gains; on higher estimates – based on what Trump has said he is spending – he's losing money."
Trump spent more than a billion dollars on golf courses, but the properties are only worth about half that, the Reuters analysis found. Trump disputed the news service's findings.
But others have found similar results when looking at Trump's golf properties. Using an industry rule of thumb that dictates courses are worth 1 to 1.5 times their revenue, CNBC estimated last year that Trump's courses were worth just $160 million to $250 million, far less than the FEC filing figure.
Trump estimated Turnberry and his Trump International Scotland were worth more than $50 million each. Even if they were worth that much, the blustery real estate mogul has not won over locals with the properties. Many expressed anger at his political views, including banning Muslims from entering the U.S., and have expressed disappointment that Trump has Scottish roots, Politico reported. He was even stripped of both his "Global Scot" status and an honorary degree from Robert Gordon University in Aberdeen.
But even before his political run, many in Scotland had issues with Trump. He angered politicians fighting a windmill farm in 2012 because he didn't want it near his resort. He entered the phrase "I am the evidence" into the Scottish lexicon when asked, while appearing before Parliament, to provide proof the windmills harmed his business. And a farmer who stood up to Trump, who wanted to evict the man to take his land for a golf course, was named Scotsman of the Year in 2012.
© Copyright IBTimes 2022. All rights reserved.
FOLLOW MORE IBT NEWS ON THE BELOW CHANNELS