Donald Trump's Tax Returns: Leaked Documents Reveal Billionaire May Have Avoided Paying Taxes For Nearly Two Decades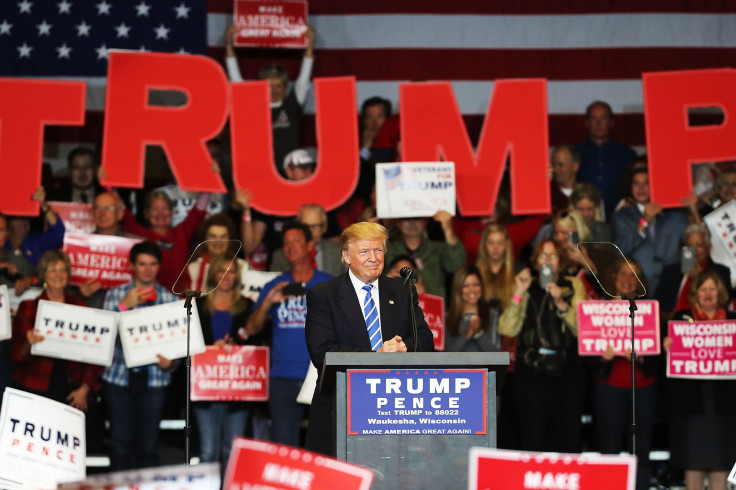 Republican U.S. presidential candidate Donald Trump lost millions of dollars in 1995 and that huge loss may have let him off the hook from paying federal income taxes for nearly 18 years, the New York Times reported late Saturday.
The real estate mogul, due to a series of bad business decisions, lost huge sums of money in the mid-1990s. The documents leaked to the Times aren't complete tax returns but the first pages of Trump's New York, New Jersey, and Connecticut state tax returns from 1995.
The documents revealed that Trump reported a net loss of $915,729,293. According to the report, "a $916 million loss in 1995 would have been large enough to wipe out more than $50 million a year in taxable income over 18 years."
This kind of loss would have eliminated the federal income taxes Trump would have had to pay for his appearances on "The Apprentice" for which he was paid $50,000 to $100,000 per episode. The report however does not indicate that Trump did anything illegal.
Tax attorney Steven Goldburd explained to the Washington Post, "Let's say anybody, John Smith, had a business that went bad. If you have a net operating loss, you can roll it over, year-to-year, and it could technically wipe out your taxes this year. If you made an investment last year and you lost a million dollars on that business investment, and this year you only made $500,000 [in income], by rolling over last year's net operating loss, you just wiped out your $500,000 for this year. But not only that, you still have $500,000 to wipe out for next year."
There is no law saying presidential candidates must release their tax returns but since 1976, every major party presidential nominee has made their tax returns public. Trump's rival former Secretary of State Hillary Clinton released almost 40 years' worth of tax returns. Even Trump's running mate, Indiana Governor Mike Pence released 10 years' worth of tax returns.
The Trump campaign published a statement calling the Times an "extension of the Clinton Campaign, the Democratic Party and their global special interests."
"Mr. Trump has paid hundreds of millions of dollars in property taxes, sales and excise taxes, real estate taxes, city taxes, state taxes, employee taxes and federal taxes, along with very substantial charitable contributions," the statement read. "Mr. Trump knows the tax code far better than anyone who has ever run for President and he is the only one that knows how to fix it."
The Clinton campaign also reacted to what they called a "bombshell report."
"In one year, Donald Trump lost nearly a billion dollars. A billion. He stiffed small businesses, laid off workers, and walked away from hardworking communities. And how did it work out for him? He apparently got to avoid paying taxes for nearly two decades – while tens of millions of working families paid theirs. He calls that 'smart,'" Clinton's campaign manager Robby Mook said in a statement. "Now that the gig is up, why doesn't he go ahead and release his returns to show us all how 'smart' he really is?"
© Copyright IBTimes 2023. All rights reserved.