DOOGEE S98 Dual Screen Phone Hands-on Review: Feature Packed Affordable Rugged Phone
This article uses affiliate links, which means if you purchase products through these links, we may earn a commission. Click here to see our
T&C
. For licensing please click
here
.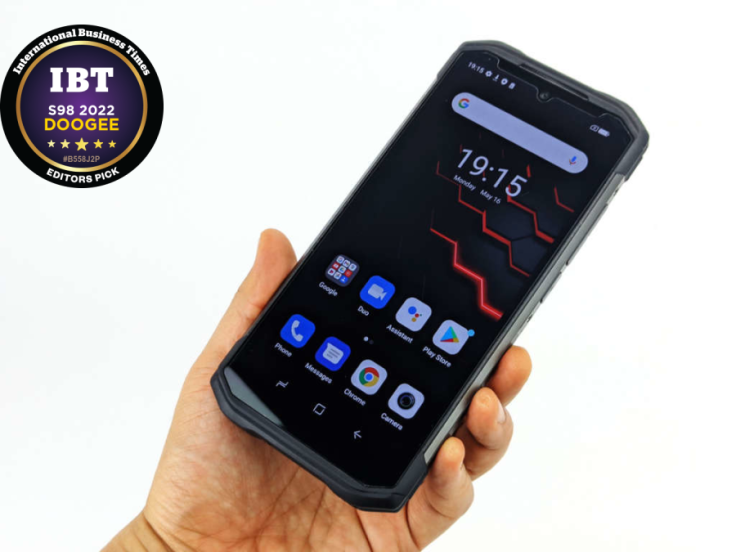 While the main stage in the flagship smartphone market seems to slow in innovation, another niche is opening up new possibilities of what phones can do. While flagship phones are limiting each new generation of phone to improving main features such as having more powerful CPUs, better camera or faster recharge, companies like DOOGEE are making dual screen rugged phones like the S98, that carries an IP96K rating, and can take infrared night vision photos out of the box.
Are the new capabilities in the latest DOOGEE S98 beyond novelty? And is this the answer to the infinite loop that we're getting stuck in with flagship phones? Let's dive in to find out.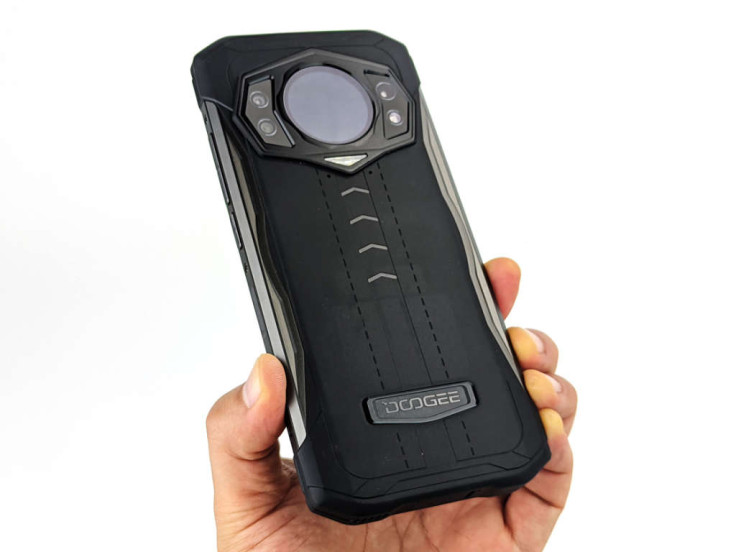 Rugged Body with an IP96K Rating
One look at the S98, you'll know that this phone is built differently than most of the mainstream phones in the market right now. Instead of the expected design brief of going as thin and lightweight as possible, the S98 has considerable bulk and heft that can at first come as a surprise. However, there is a reason for that.
Though many flagships are rated IP68 these days, the S98 is rated IP96K, which is the highest rank on the Ingress Protection (IP) rating scale. It means beyond the usual dust and water protection, the device can even withstand high pressure water jets as well as temperatures up to 176?F/80?C. With that kind of rating, it makes the S98 perfect for those who need that extra durability for their worksite or travel destinations where you are exposed to more extreme elements.
Since the case of the S98 is fairly rugged, it is also made to withstand wear and tear from day to day use - without the need of a case. The back and corners have been reinforced with durable rubber, while the sides are machined aluminum frame held on with Torx screws, which feels more rugged than most phone cases in the market.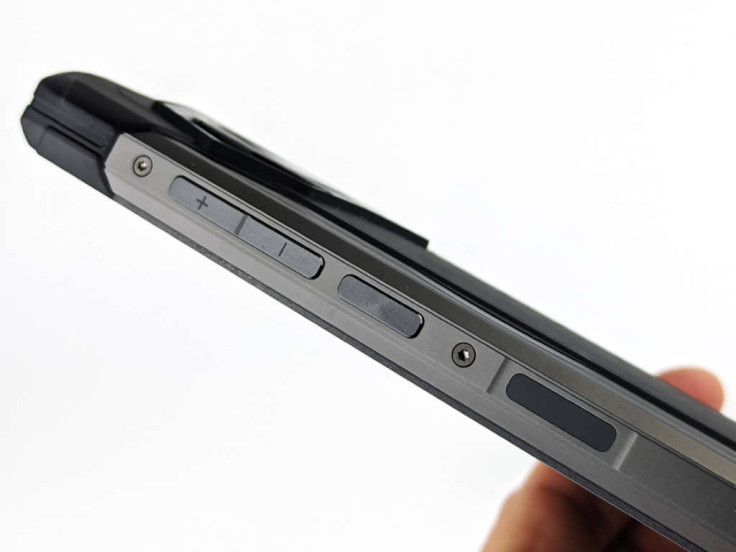 Durable Buttons and Ports
Continuing on the theme of durability, the S98 USB-C port is covered with a thick flap with a built-in O-ring that would provide the waterproofing it needs to reach the IP96K rating. The SIM card tray also uses a red-colored O-ring to provide a strong seal from water and dust. The tray is extra long because each of the dual-SIMs and the Micro-SD spaces have their own slots. Less sharing means less wear and more longevity.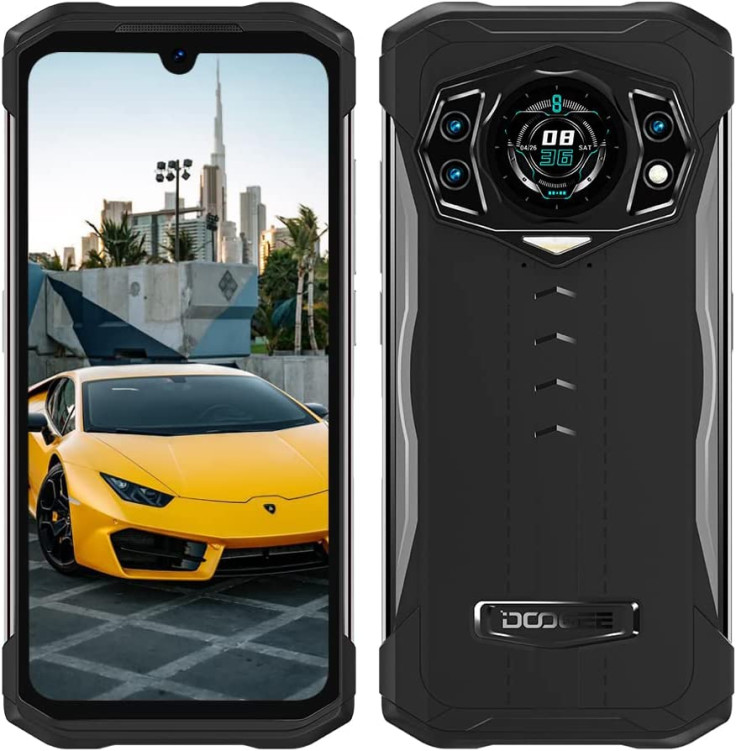 The 'less sharing' design continues in the fingerprint scanner which is completely flush with the right side of the phone. It's separate from the screen or the power button, meaning even if it breaks down, the other buttons would continue to operate independently. All the buttons and the SIM tray are metallic, and are just as rugged as the aluminum frame of the phone.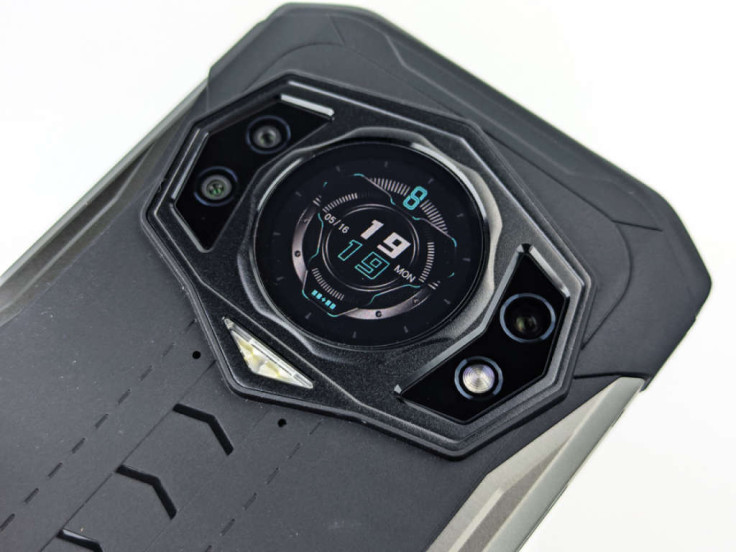 Second Rear Display
The most eye-catching feature of the S98 has to be its circular rear display, which is located as a centerpiece between the camera array. It's not an accident that the display measures roughly 1.3 inch (32 mm) - the average size of a wrist watch face, this secondary screen is made to replace a smartwatch. When placing the phone facedown on the table, instead of needing to turn on the main screen to see the time, all you need to do with the S98 is double tap the round rear screen to see the clock.
The display can also be used to pick up a call, turn off the alarm clock and a simple music player control (play/pause, next/previous track), very much like a smartwatch would. Out of all the functions, I find myself using it as a watch most often. As a desktop clock, double tapping it to turn on the screen is quite a natural action to take. Why would you need a second screen to check the time? After using the S98 for a while, I found viewing the time without turning on the main screen kept notifications away and was helpful for productivity.
I would have liked to see the secondary display being used as a selfie screen, but for the life of me I wasn't able to find such a function. For now it seems the secondary screen is simply a rear display that acts as a smartwatch replacement, as well as a tool to keep the distractions away.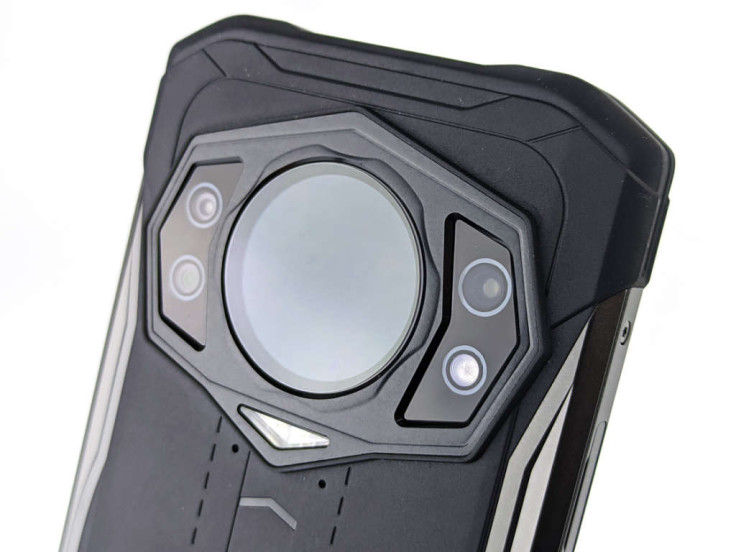 Camera Array and Night Vision
The secondary display does make the S98 novel, but DOOGEE throws in a one-two punch with another unusual addition - a night vision camera. If you're thinking this is just night mode that's on almost every other smartphone, you'd be mistaken. The S98 packs a full fledged Sony ultra-low-light IMX350 sensor, which is bolstered with dual infrared night vision lights. This makes it capable of taking monochromatic photos that look like they came out of military night vision goggles. With the night vision system, unlike normal night modes, you're able to get focused shots even in pitch darkness - a feat other night mode cameras can only dream of.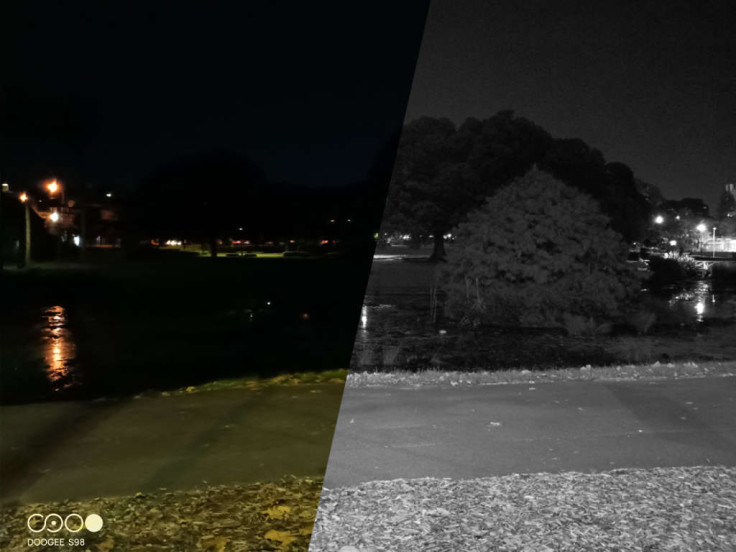 Together with the novel night vision camera, the S98 is also packed with a more mainstream 64 MP camera, 8 MP 130 degree wide angle camera, as well as a 16 MP front facing camera. The rear camera has the ability to capture 2K videos at 30 FPS - which are not the best, but adequate for normal use.
One special trick up the S98's sleeve owes itself to its IP96K rating, which is to use it as an underwater camera. The camera app in fact has an underwater mode, and is not one of those IP68 rated phones that recommends you not to use it underwater.
The camera system on the S98 is for people who either work or explore places that have more strenuous circumstances, whether it's darkness or wetness, the S98 will be a reliable companion that will pull through it.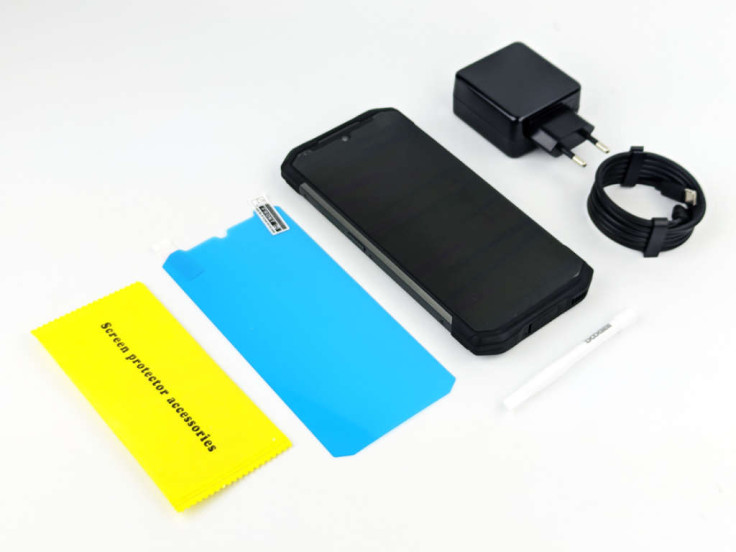 Large Battery and Fast Charge
The larger than usual body of the DOOGEE S98 provides not only its rugged exterior, but also means a larger battery can be packed in. The included 6000 mAh Li-ion battery is the largest I've used in a phone, and coupled with the 1080x2340 ppi 6.3 inch LCD screen and Helio G96 Octa Core 2.1GHz, I easily get more than two days of battery life with normal use - longevity flagship phones won't even get close to. So if you need lasting power and have to go days between recharges, this is a good choice.
With the large battery capacity, fast charge is essential, and the S98 does include a 33W USB-C charger. Recharging the phone from 0-100% took less than two hours, and even at 60%, it was still topping up power at 1% per minute. DOOGEE also threw in 15W wireless charging capability, which is faster than wired charging on some flagship phones.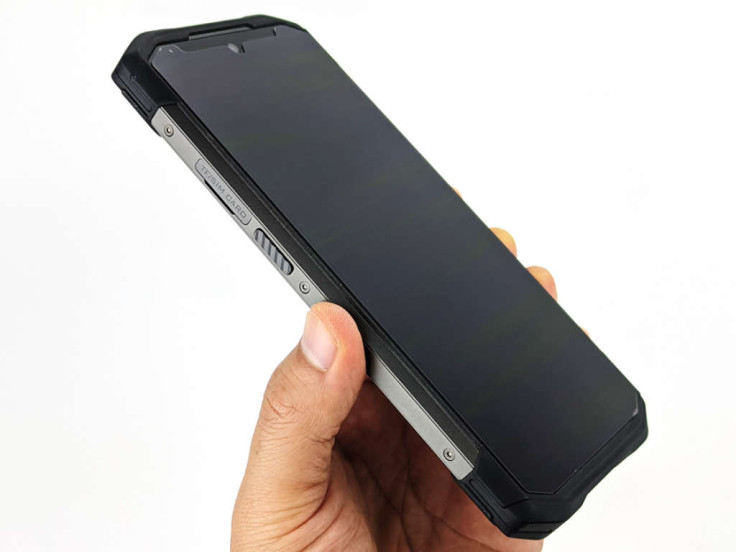 Final Verdict
Most people these days I suspect do not even consider rugged phones like the DOOGEE S98, dismissing it for its bulk. However, I found that the S98 offers a good tradeoff between its dimension and functionality. When compared to a flagship phone that's wrapped in a durable case - you'd actually end up carrying a phone that's not much smaller than the S98. The DOOGEE rugged phone however has the advantage of being IP96K rated for superior dust and waterproofing, a secondary rear display, as well as a massive 6000 mAh battery that lasts for days. All these features are potentially game changers for your mobile use, and are available without the flagship mobile phone price tag.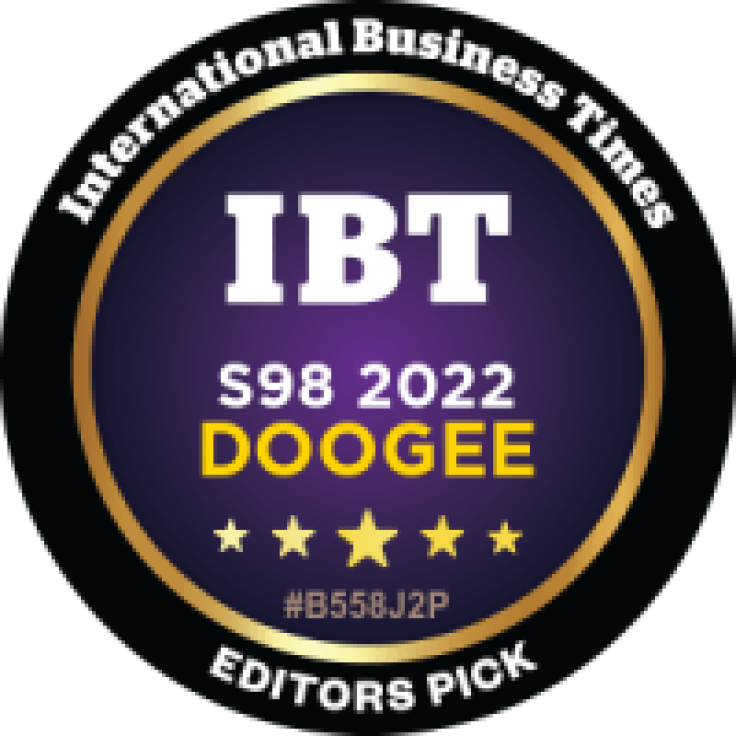 For people whose job requires them to be subject to the elements, or who just wants a phone that will endure the punishment of being on the move, we recommended the DOOGEE S98, and we award it with the IBTimes Editor's Pick Badge.
David is a tech enthusiast/writer who is often on the move and is on a mission to explore ways to make his overhaul flights more enjoyable. This is a contribution to an ongoing IBTimes review series on gadgets for Business Travelers.
© Copyright IBTimes 2023. All rights reserved.
FOLLOW MORE IBT NEWS ON THE BELOW CHANNELS