5 Tips To Have Secret Conversations On Your iPhone
Wanting to keep the messages on your phone private doesn't always have to mean you have something to hide. The need for privacy goes beyond that, especially if you're around someone who likes snooping and has access to your Apple device.
While Apple hasn't created a specific folder to hide messages on your iPhone, there are a few simple but effective ways to keep text conversations private.
Turn off preview mode
The iPhone has a feature that displays the sender name and subject of text messages on the lock screen. This is convenient for checking messages on the go, but it can also be a privacy issue.
Message previews are not just a nuisance but also a major security risk. When you turn off the preview mode, you will not see the contents of your text messages in the notification bar when you receive a new message but will have to unlock the phone in order to read it.
To disable message previews from showing up on your lock screen, follow these steps:
Open your Settings app
Tap Notifications
Select the Messages option
Tap 'Show Preview' and click 'Never'
Use third-party to hide your messages
The best apps to hide messages on your iPhone are:
1. Wickrme
The main features of the Wickrme mobile app are:
Self-destructing messages: the messages sent through this app will disappear after they have been read by the recipient. This means that there is no way for them to be saved or copied and shared with other people, making it an excellent tool for people who want to keep their communications private.
Encrypted messages: the messages sent through this app are encrypted using a unique key derived from a password chosen by the sender, so even if someone intercepts these messages in transit, they won't be able to read them without knowing the password.
2. Wire
The main features of the Wire mobile app are:
The cross-platform messaging app offers end-to-end encryptions for all communications. That means that no one, not even the app, can read your messages or listen to your calls. It is also open source, which means that anyone can audit the code to verify that the encryption is working as advertised.
What separates Wire from other texting apps is its ability to do more than just send and receive texts - you can also share files, FaceTime, call, and chat all while keeping things private.
Use iMessage's Invisible Ink feature
The Invisible Ink feature on iMessage is perfect for anyone who wants to keep their text conversations private. The effect turns your text into blurry particles that can only be seen for a few seconds when tapped on. This is an excellent way to hide messages on your iPhone from anyone who might be snooping around.
To utilize Invisible Ink, type out the message you wish to send and press and hold the Send button. Next, tap the gray dot located next to Invisible Ink and hit Send.
Lock your third-party apps
One of the most convenient features of smartphones is the ability to download and use various third-party messaging apps. However, this can also be a security risk, as someone can gain access to your messages if they manage to unlock your phone.
To help protect your privacy, you can lock third-party messaging apps with Face ID or Touch ID. This way, even if someone manages to unlock your phone, they will not be able to access your messages without biometric authentication.
Send messages via the Notes app
Looking for a way to send secret messages on your iPhone? The Notes app is a great way to hide text messages because people won't immediately think that someone will have an active conversation in a note-taking app. So, head to Notes, type your message and share them with your contact. Here's how:
Long press the note you want to share and tap Share Note.
Select the method for sending your invitation. For example, you can send it through mail or other messaging platforms. Or, you can send it manually by tapping 'copy link' and adding the contact details of the people you want to share the note with.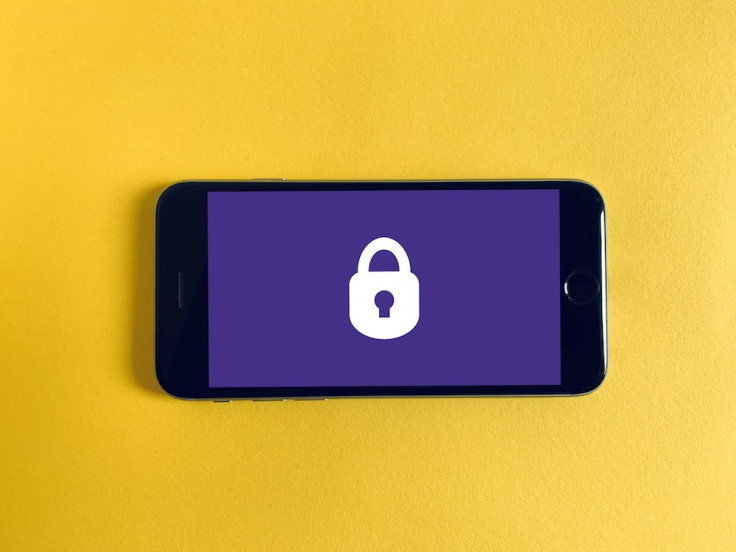 © Copyright IBTimes 2023. All rights reserved.