A Huawei Smartphone With A 7nm Chip Is Making Washington Lose Its Sleep. Experts Weigh In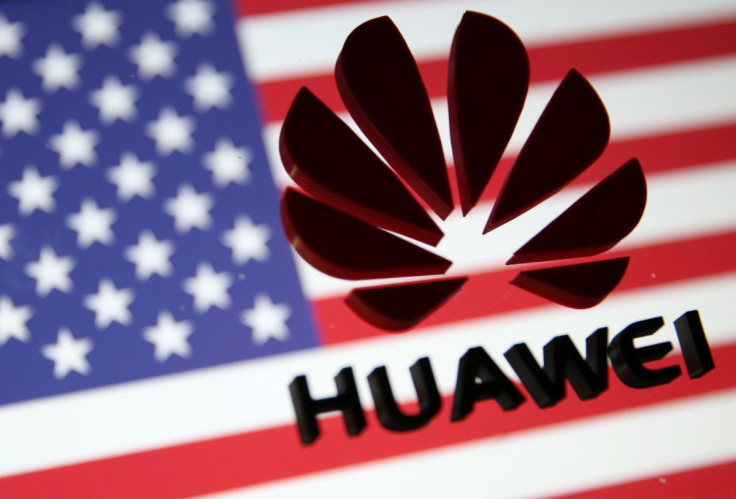 KEY POINTS
Loopholes in Washington's tech curbs 'will widen' if not addressed: NTU's Tsungnan Lin
It's too early to tag the phone as a breakthrough device: Atlantic Council's Thammy Evans
The U.S. Commerce Department has launched an investigation into Huawei's SMIC-powered chip
Huawei's Mate 60 Pro created massive buzz in the technology industry when it launched last month. The phone supports superior 5G-like speeds and has at its heart a home-made 7 nanometer chip -- both a massive slap in the face of Washington and its allies that have tried to squeeze China's technology sector from access to advanced semiconductor technology.
A teardown of the smartphone by software and chip analysis company TechInsight showed that the Chinese smartphone used Semiconductor Manufacturing International Corporation's (SMIC) 7nm technology in its Kirin 9000S chip. SMIC is partly state-owned.
"The difficulty of this achievement also shows the resilience of (China's) chip technological ability," said Dan Hutcheson, vice chair of TechInsights. Early reviewers of the smartphone have hailed its superior performance.
Hutcheson noted that the phone demonstrates "the technical progress" China's chip industry has made -- without the access to extreme ultraviolet (EUV) lithography machines that are used to pattern the finer details of the most advanced chips. The Netherlands – under U.S. pressure – announced export controls on advanced microchip manufacturing equipment to China in March. The Dutch government stopped providing export licenses for global semiconductor leader ASML's EUV tech sales to China in 2019.
The Huawei-SMIC 7nm chip that was delivered despite coordinated efforts from the U.S. and its allies to restrain China's technological advancement shows Washington has work to do to make its technology curbs effective, experts said.
"Whether the U.S. government recognizes the shortcomings in its blockade policy and whether it has taken measures to address them will be crucial in determining if this small breach will become a significant one," Tsungnan Lin, professor at the National Taiwan University's Department of Electrical Engineering, told International Business Times.
Lin, who is a senior member of the professional association the Institute of Electrical and Electronics Engineers (IEEE), added that if "the current loopholes" in Washington's tech curbs continue to exist as the Chinese chip industry's advances, those loopholes "will widen, eventually leading to China's semiconductor technology becoming self-sufficient."
Among the issues U.S. investors have raised about the Biden administration's new tech curbs against China in August is about possible retaliation from Beijing, or worse, Chinese companies pulling back from purchasing American technology. In turn, such a scenario may result in American investors missing out on China's rapid technology growth.
Carnegie Endowment for International Peace's (CEIP) Jon Bateman wrote that another problem with current U.S. curbs is they present a "restrictionist" approach instead of a "centrist" strategy wherein the policies strike a balance between frustrating China's dominance in the short-term and protecting the interests of American tech industries and innovators.
And there's the question of China's substitution capabilities. People or countries that feel deprived of resources they want or feel that they need often find alternatives to achieve the outcomes they envision. "This is frequently a cause for innovation, efficiencies, sometimes resulting in leapfrogging of entire infrastructures and dependencies," Thammy Evans, a non-resident senior fellow at the Atlantic Council's Geotech Center, told IBT.
Semiconductor industry analysts previously said China's "ability and resolve to find a way to build next-generation technologies" should not be underestimated. Today's most advanced semiconductors are the 3nm and 5nm chips produced by the world's largest chip company, Taiwan Semiconductor Manufacturing Co (TSMC). However, analysts noted that China's progress in making legacy chips such as the 28nm chips, was still significant as those chips are used in important products, including electric vehicles and consumer electronics.
Huawei's new smartphone has shown superior 5G-like speeds. But it is not clear if the phone actually supports 5G technology, and the Shenzhen-based company declined to provide 5G-related details during the device's launch. It is a technology that the U.S. Commerce Department prohibits American 5G companies from supplying to Huawei. Until now Huawei was able to only produce limited batches of 5G phones, using chips it had stockpiled.
The phone was launched during U.S. commerce secretary Gina Raimondo's visit to China at the end of last month, and Huawei's emphasis on its chip "breakthrough" could have been a way to deflect concerns about the device's potential 5G capabilities.
"It's questionable whether Washington understands the implications behind Huawei's provocations," National Taiwan University's Lin said, adding Huawei's device indicates the need for the U.S. to take more proactive and effective measures alongside its allies to ensure that advanced technologies do not fall into the hands of Chinese enterprises.
While many media reports have hailed the 7nm chip as a "breakthrough" for China, Lin said that may be an "exaggeration," considering the phone's current production yield appears to be low. The devices sold out soon after being listed on various platforms.
Huawei is believed to be preparing to ship at least 15 million units of its Mate 60 series. In comparison, Apple is said to have shipped 26.5 million units of its latest iPhone 14 Pro Max in the first half of 2023. The U.S. tech giant has shipped 21 million iPhone Pro units and 16.5 million iPhone 14 units in the same period.
Atlantic Council's Evans to agreed that "it's too early" to tag the phone as a breakthrough device, or even a commercial success. Apart from consumer uptake, she said "factors like the state of bilateral relations and international behavioral data governance will play a role that could negate whether the 7nm chip breakthrough is even important at all in the long run." A development in one area of technology does not necessarily mean it is sufficient to topple other market leaders, Evans explained.
The U.S. has since launched an official investigation into the Huawei-SMIC chip. "We are working to obtain more information on the character and composition of the purported 7nm chip," a Commerce Department spokesperson said.
Beijing immediately slammed the move, saying it opposes Washington's "politicizing" of trade and technology issues. Chinese foreign ministry spokesperson Mao Ning said the U.S. was "overstretching and abusing" the concept of national security by targeting Huawei. She went on to warn that U.S. curbs and sanctions "will only strengthen China's resolve and capability to seek self-reliance and technological innovation."
© Copyright IBTimes 2023. All rights reserved.