Doughboy Roc Cause Of Death: Detroit Rapper, 29, Found Dead In His Car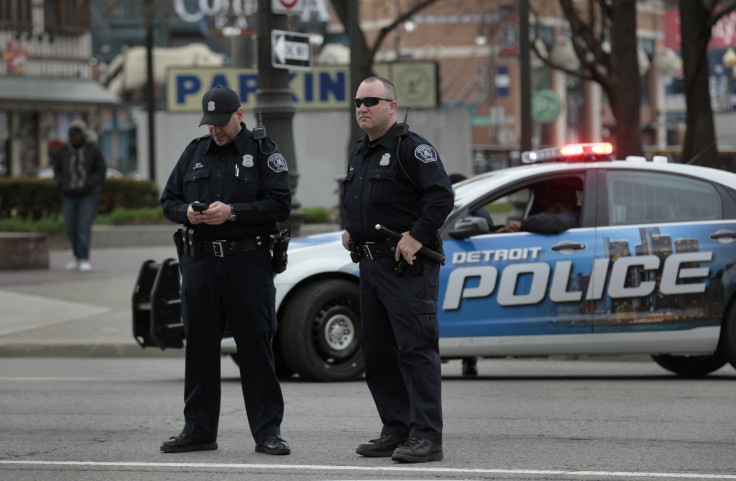 Doughboy Roc, a member of the notorious Detroit rap crew named Doughboyz Cashout, was killed after being allegedly shot multiple times on the west side of the city Monday, at the age of 29 years, according to CBS Detroit.
Born Rodney Yeargin, he was found dead around 3:30 p.m. EDT on Thursday in his car. He was sitting in his white Hyundai, near an abandoned field outside a house, at Stoepel Street and Westfield Avenue near I-96 and Livernois Avenue in Detroit, Michigan, where "somebody shot him," Second Precinct Capt. John Serda in Detroit told the Detroit News.
Officers found the bullet-ridden body in his car and said he was hit in his right ear and shoulder and was declared dead at the scene. Police have been investigating more about the shooting, but haven't found more information yet about the motive or the shooter.
Doughboyz Cashout, formed in 2006, is a collective group of two crews. Cashoutboyz includes Payroll Giovanni, HBK and Chaz Bling, who attended Oak Park High School; while the Doughboyz includes Roc, Crispy Quis, Clay, Bmo Maine and Doughboy Dre, who attended Southfield High School in Detroit. In 2013, the group signed to Jeezy's CTE label, though they're no longer affiliated with the imprint.
Roc's latest mixtape "Roc Vs Balboa" was released Sept. 15. It also features fellow Doughboyz Cashout members Payroll, Big Quis, HBK and Doughboy Dre, as well as rapper Band Gang Paid Will, according to Pitchfork, a U.S.-based online magazine.
Throughout his time with the group, Roc has had run-ins with the law enforcement for drug and weapon offenses. He was an artist known for his creative style, whose solo works included 2013's "Ghetto Testimony," 2014's "Beastmode," and 2016's "Loyalty is Everything."
After the shooting, "people who knew him showed up and started gathering outside of the store. There was a lot of commotion. The police showed up and told me to shut the store down," said Douraid Karim, owner of Big Daddy Liquor store near the scene on Livernois, Detroit.
Adrian Clemens told the Detroit News she was the victim's cousin and referred to him as "Little Rodney."
"He was a good guy just trying to pursue his music career," she said.
"Everybody was so surprised," one local resident said, CBS Detroit reported. "They couldn't believe that someone they knew from the neighborhood, who also is famous and young, had been found dead in his car."
Another acquaintance of the rapper said Roc grew up in the Brightmoor neighborhood and was a "legend" there, according to the Detroit News. "I did music with him. We did beats together for years. I grew up with him," Huey said, a fellow musician. "His best friend was killed a few months ago."
"I grew up with him when I was real young," Huey added. "They were the older homies, man, who always showed respect. (He was) a real respectful individual. We were both from the same neighborhood. I actually got my first track in the city through Doughboy Roc," Fox 2 News reported.
© Copyright IBTimes 2023. All rights reserved.